AI Immigration Officers UAE
By 2020, Immigration Officials Will Be Replaced by AI in the UAE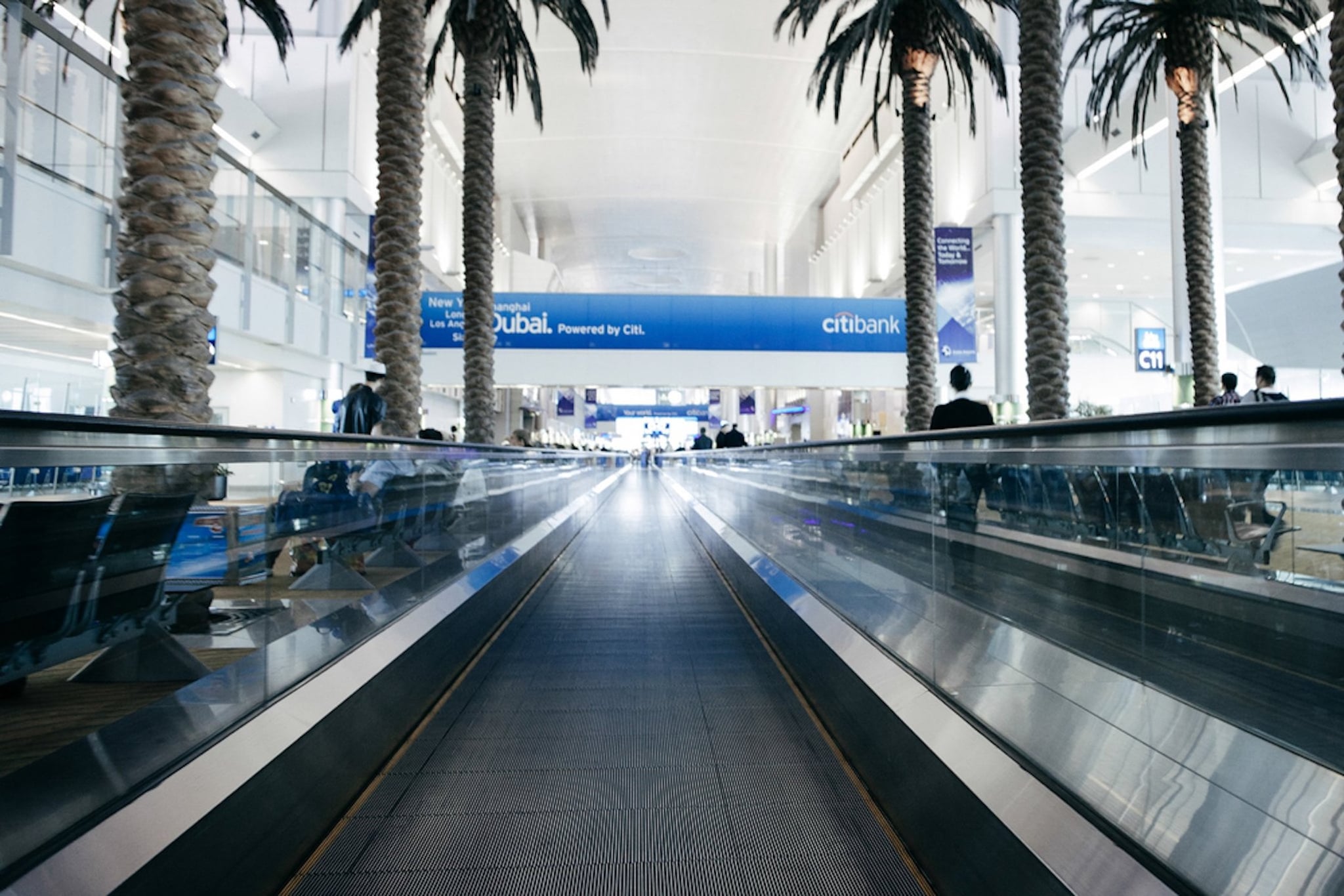 If Dubai is the city of the future, than Dubai International Airport serves as the perfect gateway.
With TV streaming services available to everyone in transit, the fastest airport WiFi in the world, and the soon-to-be-launched UAE Smart Wallet, there are few airports on earth that can compete with DXB when it comes to being tech savvy.
Now, a truly revolutionary concept is coming to DXB and it's unlike anything else.
By 2020, there will be no immigration officers in the UAE, The National reports.
Instead of humans checking your passport and other documents, facial scanners equipped with iris recognition will aid travelers safely and securely get through customs.
"We started with iris scan and face recognition and eventually, we won't need any immigration officers at all," said Major General Dr. Ahmed Al Raisi, general inspector at the ministry.
"People will just be able to walk through and they'll be scanned. We're planning to totally eliminate the presence of officers by 2020 hopefully and it will be fully deployed in all the country."
The UAE has a huge amount of data, and the country will use this information to keep citizens and residents safe.
"We have big data and a lot of information to deliver to the decision-makers – the largest data available in the UAE is at the ministry so AI will allow this amount of information on citizens, residents and visitors to help us keep the country secure," he said.
Further, eliminating humans will make security tighter in a region that's fraught with instability.
"We are not in an isolated place," he said. "We are living in a region which is in state of instability in many parts - the approach the UAE has taken helps reduce these challenges and risks but it does not prevent us from being cautious and apply the latest technologies and applications to protect our country against any risk."
The country really is moving forward, and we can't wait to see where all these changes take us!