Is Amazon Buying Souq.com?
Amazon Wants to Buy Souq.com For How Much!?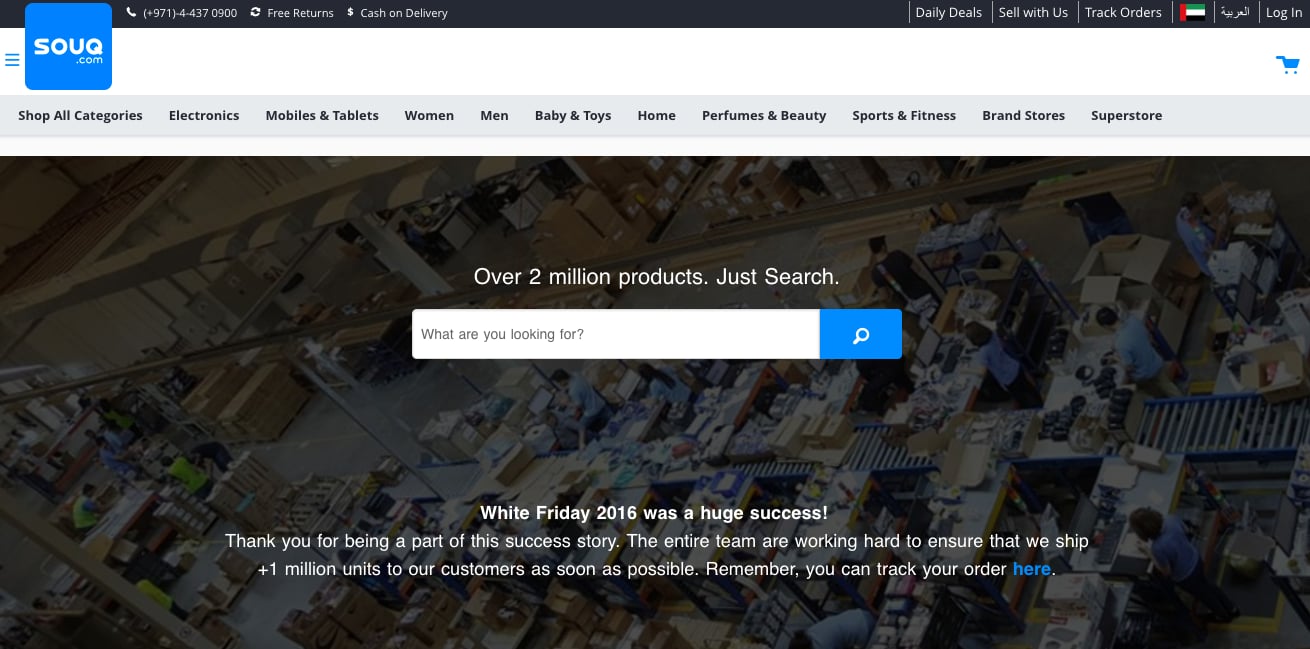 Dubai-based online retailer Souq.com is often called the Amazon of the Middle East, and soon, Amazon may actually own the Middle East retail giant.
According to Bloomberg, Amazon is in talks to buy Souq.com for $1.2 billion, though nothing has been finalized. Souq.com was founded in 2005, and now has over 2,500 employees and sells more than 2 million products online to customers in the UAE, Saudi Arabia, Kuwait, and Egypt.
While for now, there's no further news on Amazon acquiring Souq.com, talks of the purchase could potentially mean more online shopping options for consumers in MENA.
Currently the largest online retailer in the world, with localized warehouses in Europe, Asia, and South America (in addition to their Seattle, Washington, headquarters), a presence in the Middle East would give the company a foothold in the quickly-growing Middle Eastern market.
Hopefully, an Amazon Prime-like service will be part of the deal!