The Apple Store Dubai Mall Announces Opening Date
Here's When The Dubai Mall Apple Store Finally Opens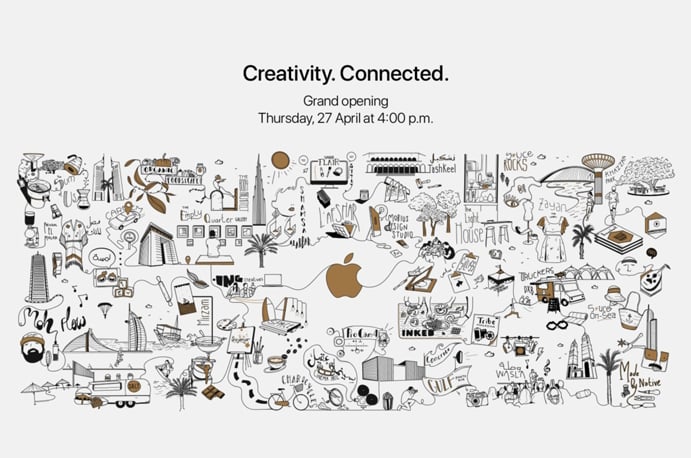 We recently revealed that the Apple Store in The Dubai Mall would be launching soon, with a view of the Dubai Fountain and the Burj Khalifa. And now it's been revealed just when, what's quite possibly the best outlet from the brand in the world, will open it's doors. They'll have a grand opening April 27 at 4pm and if it's anything like the opening of the first two launches in the Middle East, it's sure to draw in big crowds.
The new Apple Store will open at 10am each day and close at 11pm Monday to Thursday and 11.59pm, Fridays, Saturdays and Sundays. As well as selling their famous products, there will also be workshops for customers to enjoy.
Just two weeks to go. We can't wait!