Apple iPhone 8 Launch Proves People Are Waiting For iPhone X
Apple's Latest Launch Proves People in the UAE Are Waiting It Out For the iPhone X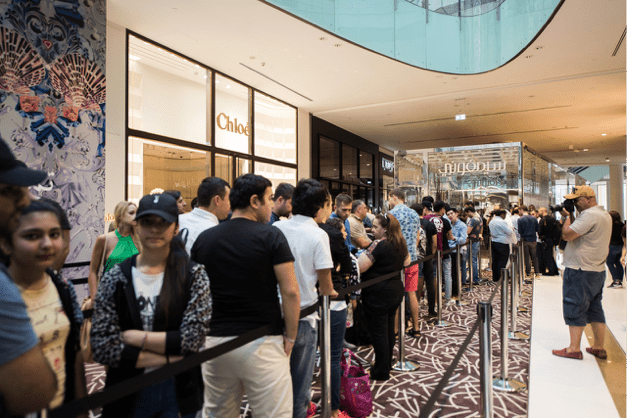 In the past, every product launch and store opening has meant long lines and people camping out overnight for Apple in the United Arab Emirates. But things were a lot calmer on Saturday morning at 8 a.m. at The Dubai Mall store.
Although Apple fans lined up before the store opened to get their hands on the iPhones 8 and 8 Plus, as well as the Apple Watch Series 3, when it finally hit stores at the weekend, it was clear people are hanging in there for the iPhone X release on November 4instead of splashing their hard-earned cash now.
But the price difference is a big one; the iPhone 8 costs AED2,849 for 64GB and AED3,479 for 256GB, the iPhone 8 Plus is AED3,249 for 64GB and AED3,879 for 256GB, however the iPhone X is AED4,099 for 64GB and AED4,729 for AED256GB.
The iPhones 8 and 8 Plus will have the same simply sizes as the 7 and 7 Plus (4.7 inches and 5.5 inches), plus the front facing camera has 7 megapixels and the rear-facing camera has 12 megapixels. The iPhone 8 has true tone LED flash on the rear and the iPhone 8 Plus comes with dual real-facing cameras.
Portrait Mode gets an upgrade with a Portrait Lighting Feature that uses machine learning to adjust the light that hits a person's face. The devices – which come in silver, space gray and a lighter gold – have a glass back and front and are capable of wireless charging! And with the release of iOS 11, you'll have augmented reality at your fingertips.