Atlantis the Palm Opens World's First Social Media Suite
Admit It, the World's 1st Social Media Suite Is What Your Dreams Are Made of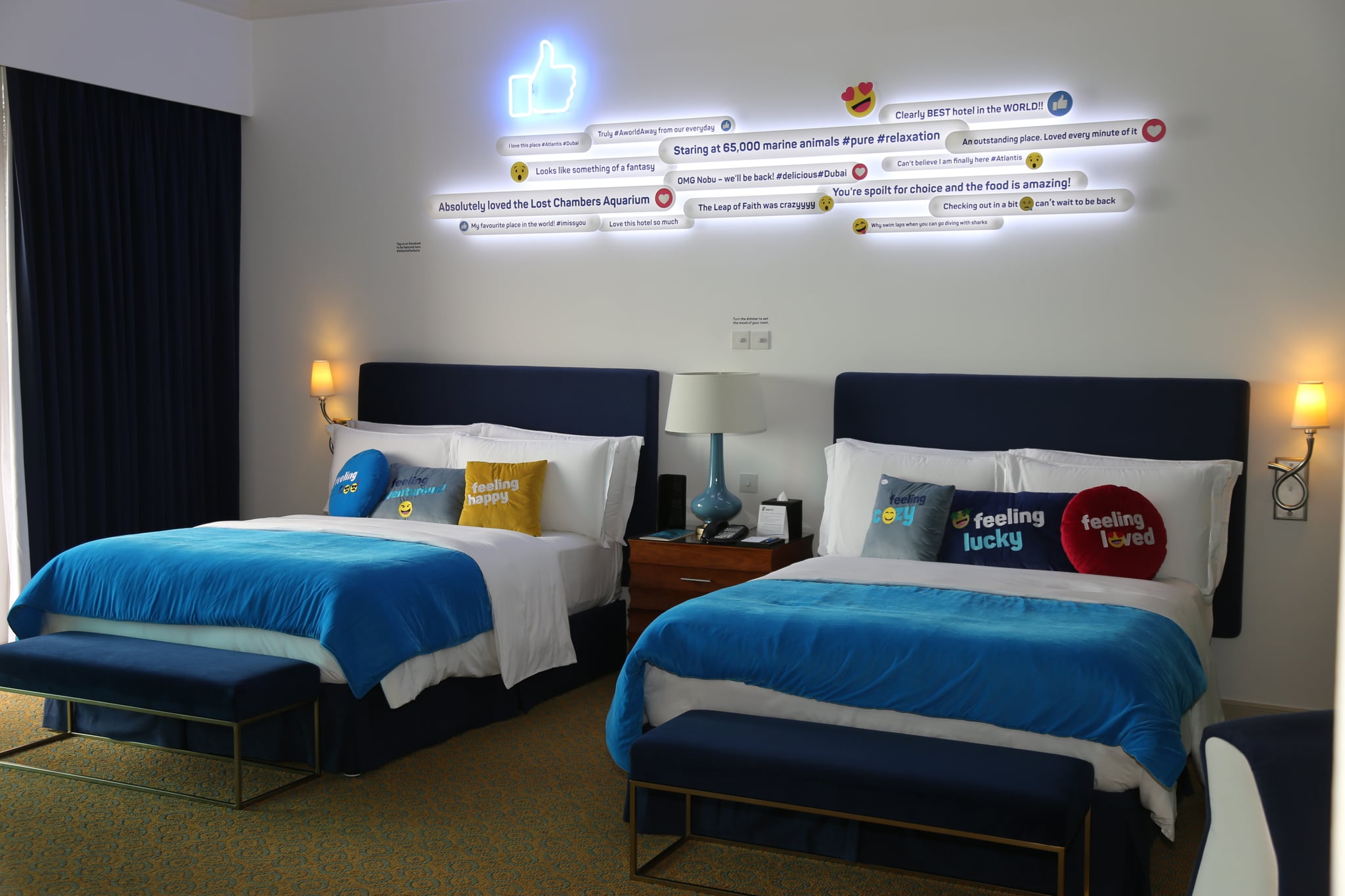 If Instagram is the first thing you check before you even say good morning to your loved ones and scrolling through your Facebook news feed is the last thing you do at night, some people might say you have a problem.
But one Dubai resort is feeding the monster by opening the first social media suite on the planet. Atlantis the Palm's new room has everything you could dream of if you don't even like to use the bathroom without bringing your phone; for starters you must use your Facebook login to even enter the Atlantis Fan Suite, which opens to the public March 18.
The mirrors allow you to apply makeup and message your pals at the same time, the Facebook Live Lounge lets you broadcast from a thumbs up-shaped chair, and everything around you, from the cushions to flips flops and shaving kits, feature emojis and social media slogans. The television has its own Facebook Fan channel and to call upon your personal butler you must, you guessed it, "poke" him using the room's intercom.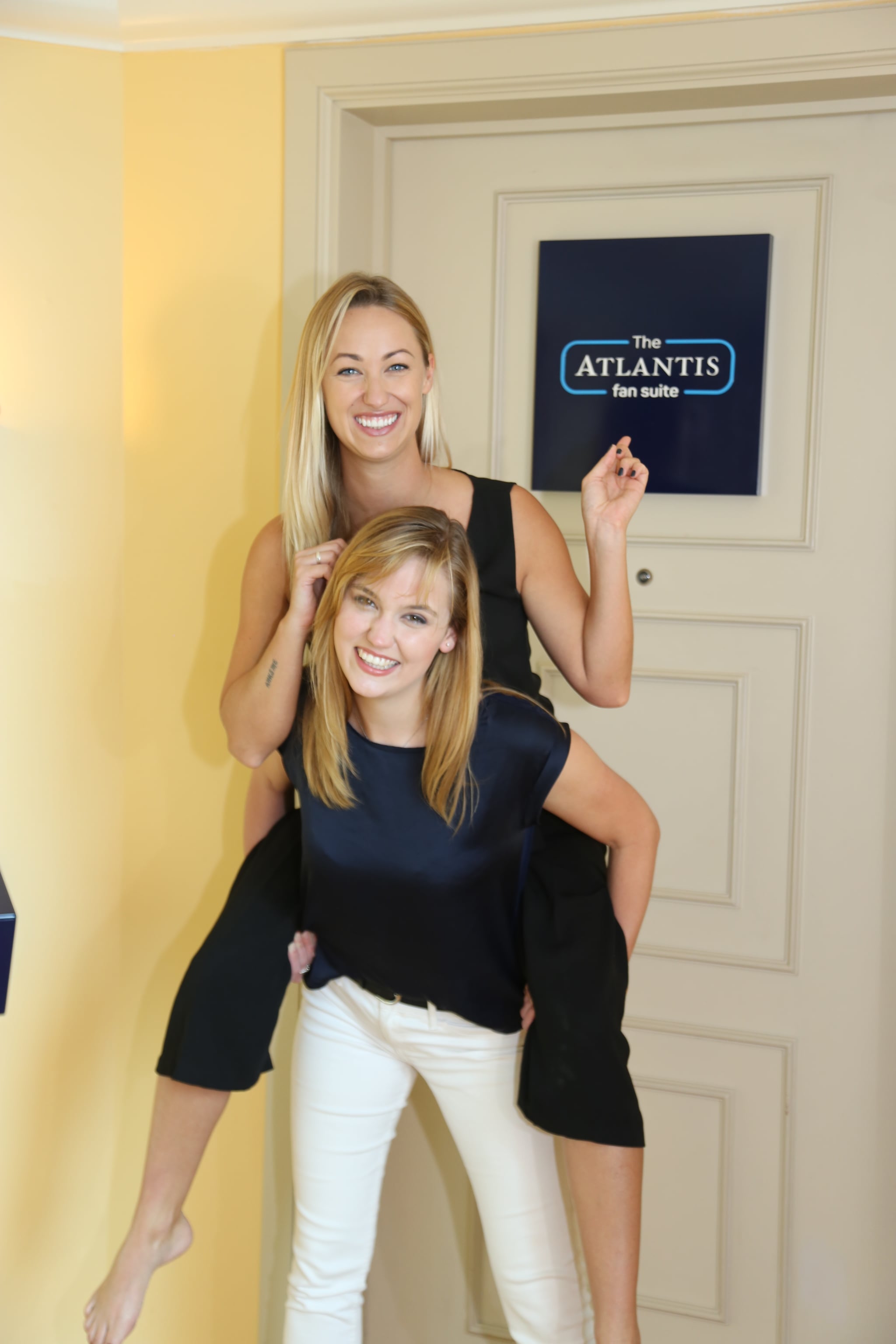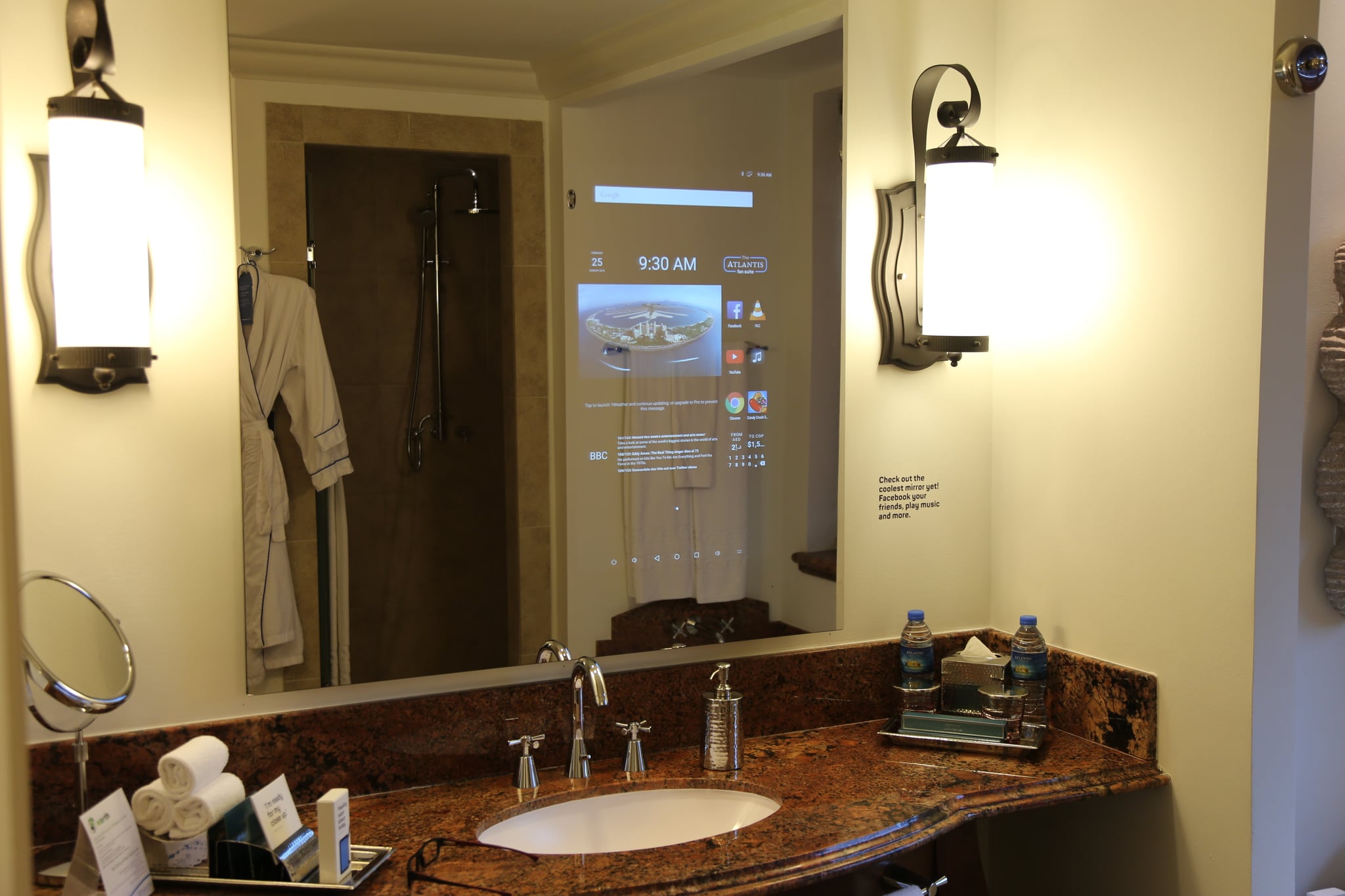 Social media fanatics can actually stay there for free and access Imperial Club benefits worth AED3,000 (including breakfast, beach access, a concierge service, VIP checkin, lounge entry for drinks, nibbles and afternoon tea, plus use of the Kids' Club, The Lost Chamber Aquarium and Aquaventure water park.
Before attempting to book, just make sure you have liked Atlantis the Palm on Facebook (they already have 1 million followers, with people in the UAE, India, Pakistan, UK and USA loving them the most).
As the most photographed hotel on Instagram in Dubai and the Middle East (and fourth most snapped in the world) you're bound to enjoy your stay there if the 147,762 uses of the #AtlantisThePalm hashtag every week is to be trusted.
Get more information at www.atlantisfansuite.com.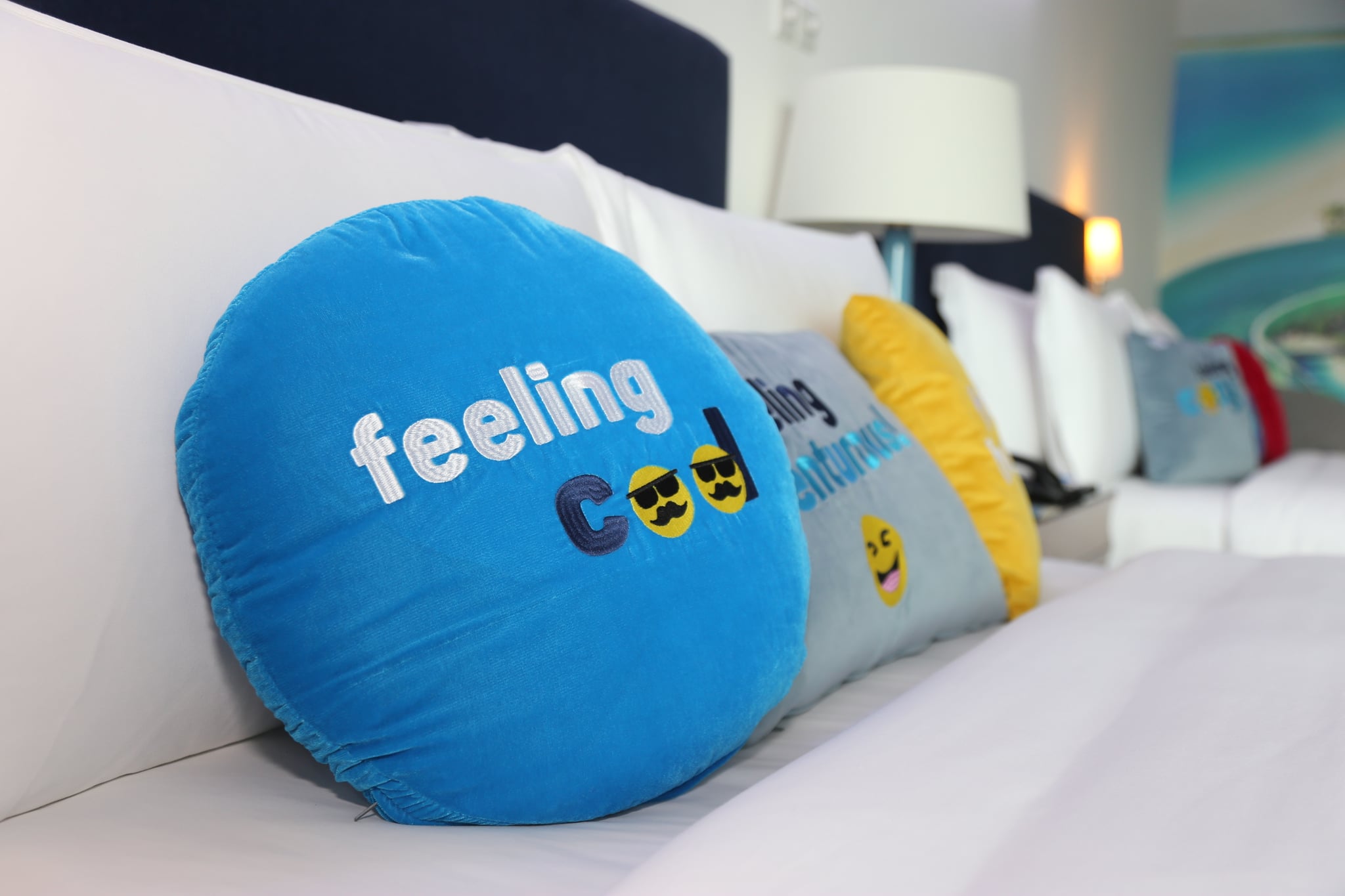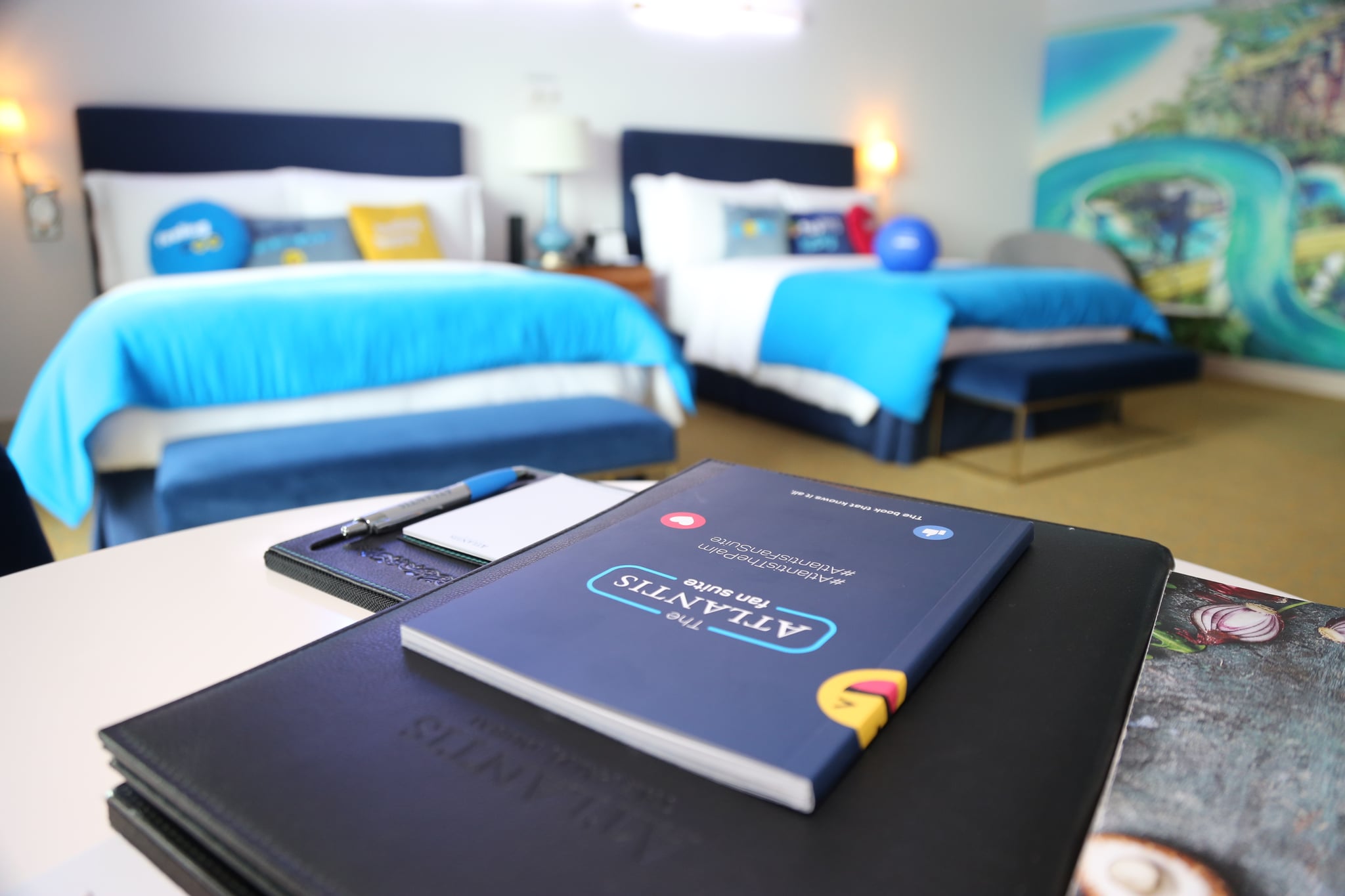 Image Source: Atlantis the Palm