Burj Khalifa
Why is The Burj Khalifa Red This Week?
In honor of the National Days of its neighbors Qatar and Bahrain, the UAE's Burj Khalifa will be illuminated in the colors of both countries flags throughout the week. The tribute began on Saturday evening, and the will continue throughout the week from 6pm-midnight each night.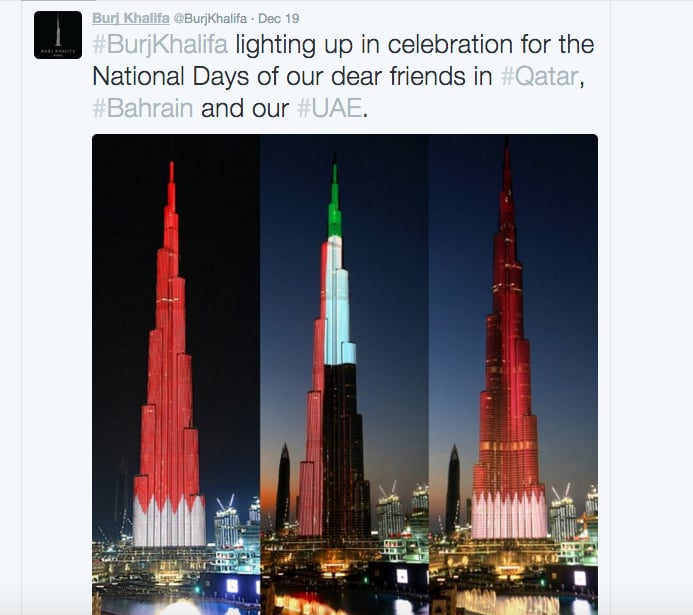 The red, white, and green light display is just a preview for what's to come over the next week: on New Years Eve, Dubai will attempt to shatter last year's record for World's Highest Firworks and World's Largest LED-Illuminated Façade, both of which were set by the Burj Khalifa in 2014.
The Burj Khalifa is no newcomer to Guiness World Records, though. It also holds the titles of Tallest Building, Tallest Man-Made Structure on Land, Highest Restuarant from Ground Level, Tallest Elevator in a Building, and Highest Residential Apartments.
With last year's fireworks reaching 829 feet, it's hard to imagine what the Burj Khalifa will do this year to top past displays. But as home to the most expensive New Years parties in the world, the pressure is on to ring in 2016 in the most over-the-top fashion yet.