Careem UAE Announce Driverless Cabs
This Huge Careem Partnership is Bringing Driverless Cabs to the Middle East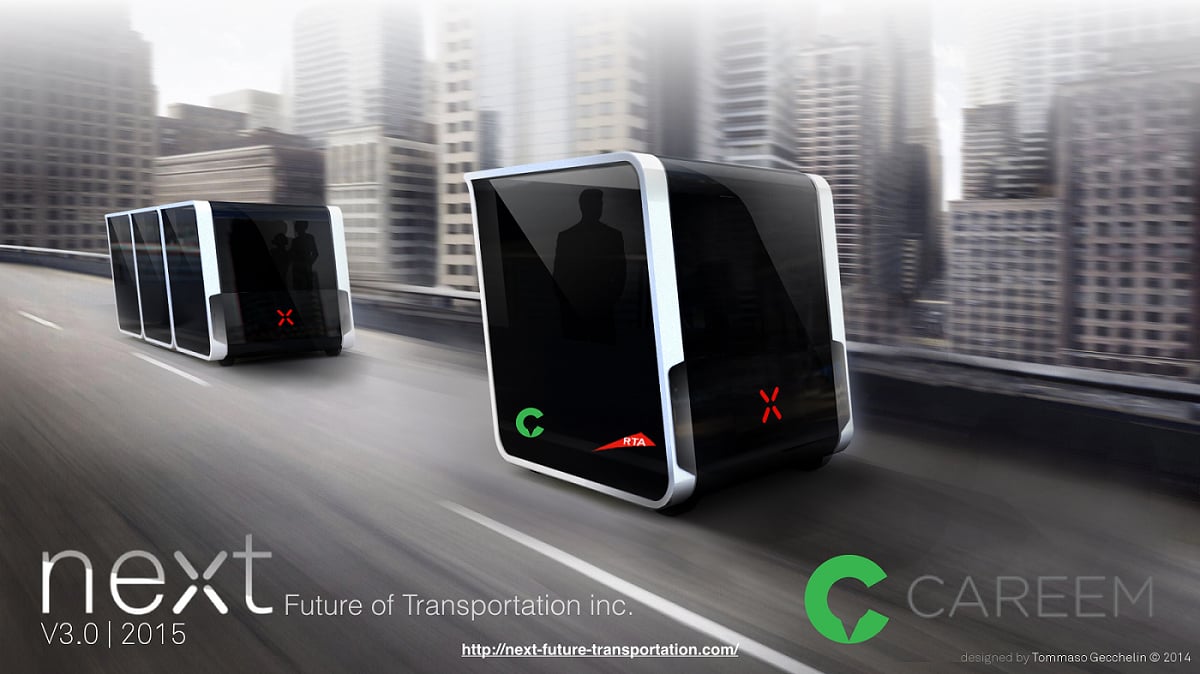 First we heard about the unmanned cars set to transport people around Dubai, then flying pods getting those on Yas Island from A to B - now we being told to expect driverless cabs.
App-based booking service Careem has teamed up with NEXT Future Transportation, Inc so battery-powered pods hit the roads in the MENA region. The vehicles can either drive solo or attached to other ones to move like a bus and the company thinks the environmentally-friendly mode of transportation is also a safer way to travel.
The door-to-door service is expected to help solve congestion and pollution problems and is the first of its kind in the Middle East. It comes soon after His Highness Mohammed bin Rashid Al Maktoum launched the Dubai Autonomous Transportation Strategy, a new initiative aimed at making 25 per cent of all transportation trips in Dubai be smart and driverless by 2030.
"We have invented the world's finest autonomous mass transit solution, and as we look to operationalize, we need a partner that will provide operational depth and scale," Emmanuele Spera, founder & CEO of NEXT Future Transportation, Inc said. "Careem is a perfect partner from our perspective given their vision, credibility and success in transforming transportation across the MENA region. We look forward to continuing our journey to bring advanced transportation technologies and practices to the region."
The future looks bright!
Image Source: Careem