Cristiano Ronaldo Statue Memes
Throwback! When The Internet Couldn't Stop Laughing at This Bizarre Statue of Cristiano Ronaldo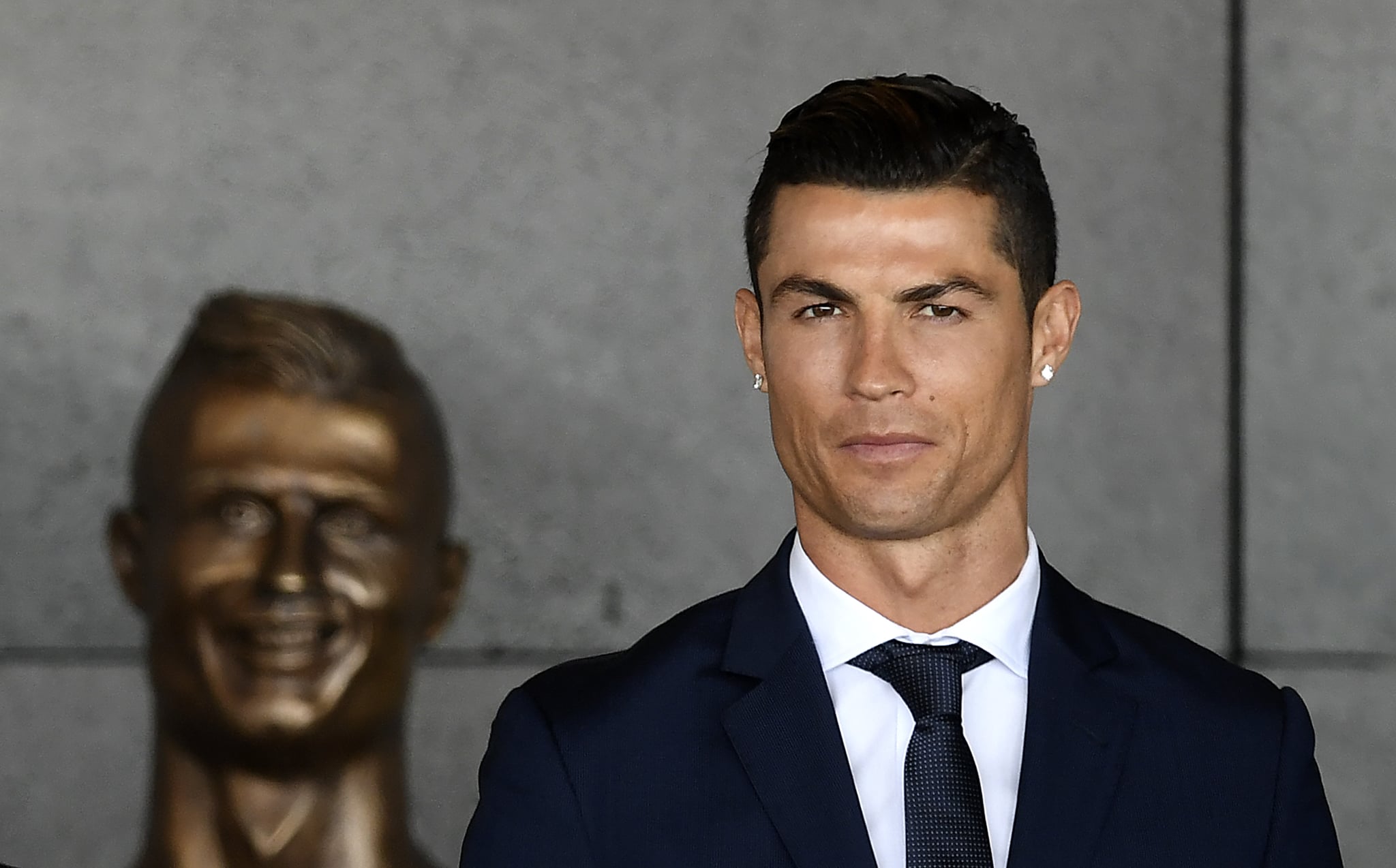 Remember the painting of Jesus that an elderly woman "fixed"? Well if you thought you'd seen it all with that painting, think again. A bizarre new bust of Cristiano Ronaldo is now making the internet collectively question their eyesight.
The bust, which was unveiled at Madeira Airport in Portugal, looks strangely nothing like Cristiano — even thought it's supposed to be of him. The internet couldn't believe what it was seeing and reacted accordingly.
Memes and jokes soon followed.
You vs the guy she told you not to worry about #ronaldo pic.twitter.com/ag2LsCPq4A

— Mike (@lylescott) March 29, 2017
when you order online vs when it arrives #RonaldoBust pic.twitter.com/ypitWeon62

— Keith (@ShrillockHolmes) March 29, 2017
IT trailer's gonna give me nightmares pic.twitter.com/MRR2mJNLns

— nick (@nick_pants) March 30, 2017
Seriously, what's going on here?
"You got a pic of Ronaldo for this bust?"

"Nah...got 1 of Sloth from Goonies tho?"

"That'll do..." pic.twitter.com/dkBB966Llg

— Dan O'Connell (@danocdj) March 29, 2017
The sculptor behind the bust, Emanuel Santos, defended his work. "It is impossible to please the Greeks and Trojans. Neither did Jesus please everyone," he said to The Guardian. "This is a matter of taste, so it is not as simple as it seems. What matters is the impact that this work generated."
Santos has a point but we're still not sure about this bust.
Looking at this Cristiano Ronaldo bust like... pic.twitter.com/jjTMCkmvxY

— The Shadow League (@ShadowLeagueTSL) March 29, 2017
Image Source: Getty / FRANCISCO LEONG