Do AirPods Work on a Plane?
Here's How to Use Your AirPods on an Airplane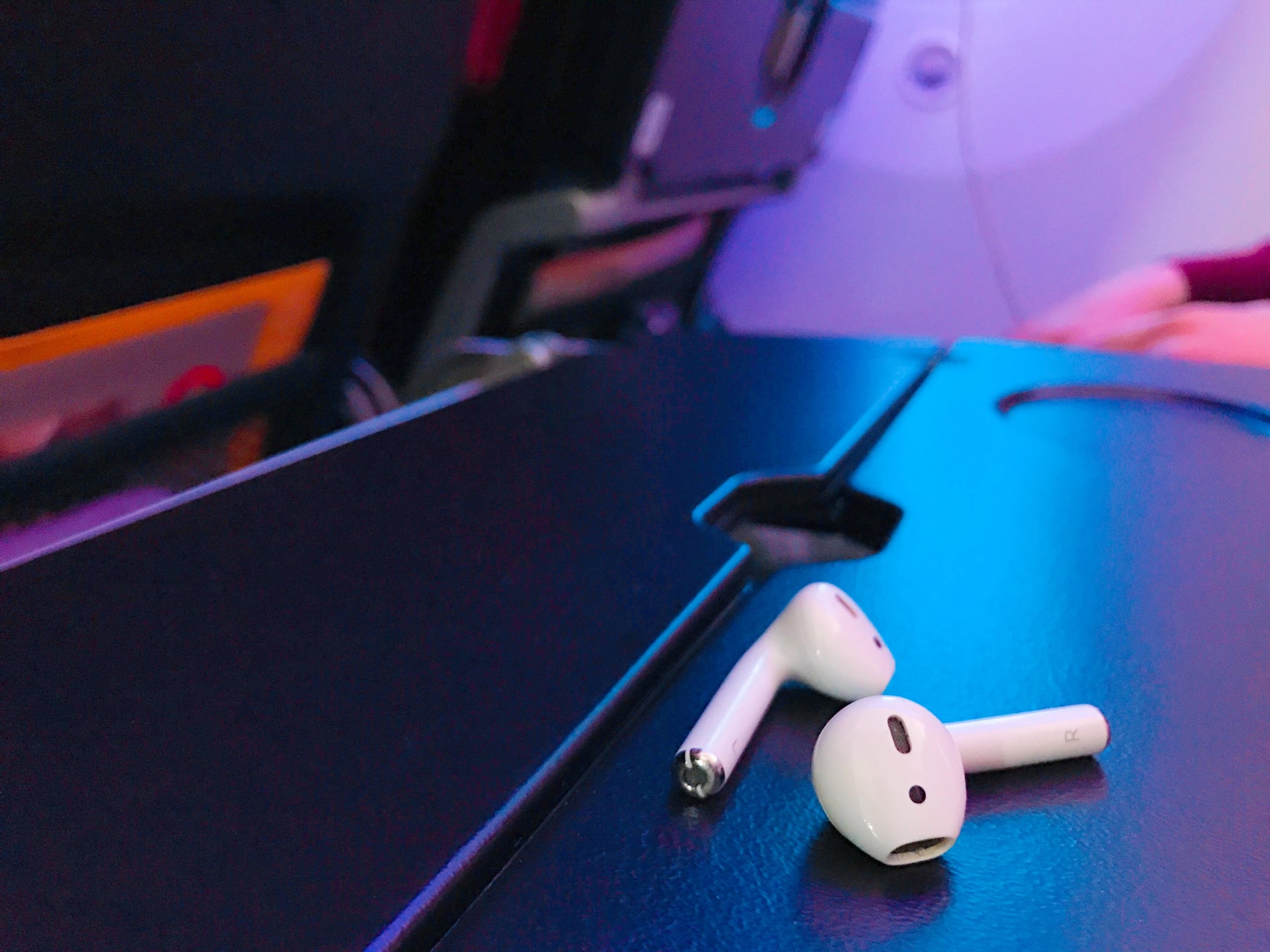 Confused about traveling with your AirPods and what Airplane Mode will do to them? Don't stress out. While Airplane mode does automatically turn off Bluetooth, you can turn it back on in a few seconds to use your AirPods.
Swipe up to access Control Center and tap on the Bluetooth button. You should be good to go to use your AirPods again. Or, go to Settings > Bluetooth > Swipe right to turn it on. Tap on your AirPods name to connect it to your phone again.
According to the Apple, the AirPods can last up to five hours on one charge — just long enough for a cross country flight. If you have the case nearby, the AirPods can last more than 24 hours. Low on battery? Plug them into the charging case for 15 minutes to get three more hours of "listening time." Enjoy your travels — and don't forget to pack your AirPods and other essential gadgets you might need.
Image Source: POPSUGAR Photography / Tara Block