Dubai Best Idea in The World
Dubai Just Won 'Best Idea in The World' For This Innovative Project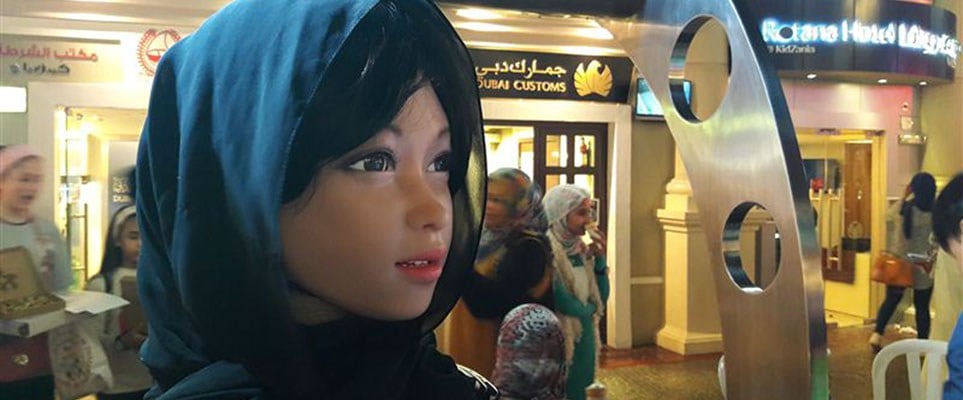 Just the other day, Dubai-based Emirates Airlines was named best airline in the world, and now, the Emirate has been bestowed yet another accolade.
Dubai Customs just became the first government agency to win the esteemed World's Best Idea Awards in Frankfurt, Germany, for their android robot customs inspector.
The robot, which is the first of its kind, is able to measure thermal heat, perform facial recognition, track luggage, and detect body language. With it, Dubai Customs' goal is increase the amount of artificial intelligence in the workforce, and to make customs and immigration processes in the UAE more efficient.
Sultan bin Sulayem, DP World Group Chairman & CEO and Chairman of Ports, Customs and Free Zone Corporation commented on the innovative technology, saying: "It's no stranger to Dubai Customs to innovate and come up with new winning ideas within its efforts and journey to facilitate trade and movement of cargo and passengers."
"We are always inspired by the vision of His Highness Sheikh Mohammed bin Rashid Al Maktoum, Vice President and Prime Minister and Ruler of Dubai which aims at making people happier and helping Dubai always stand out from others in support of the UAE's national development plan and vision."
Will we soon be seeing these robots at DXB? No word on exactly when the fleet is set to take over, but certainly in the near future. Safe travels!