Dubai's Burj Khalifa Gets 3 Stunning New Designs For Summer
This Is What the Burj Khalifa Will Look Like This Summer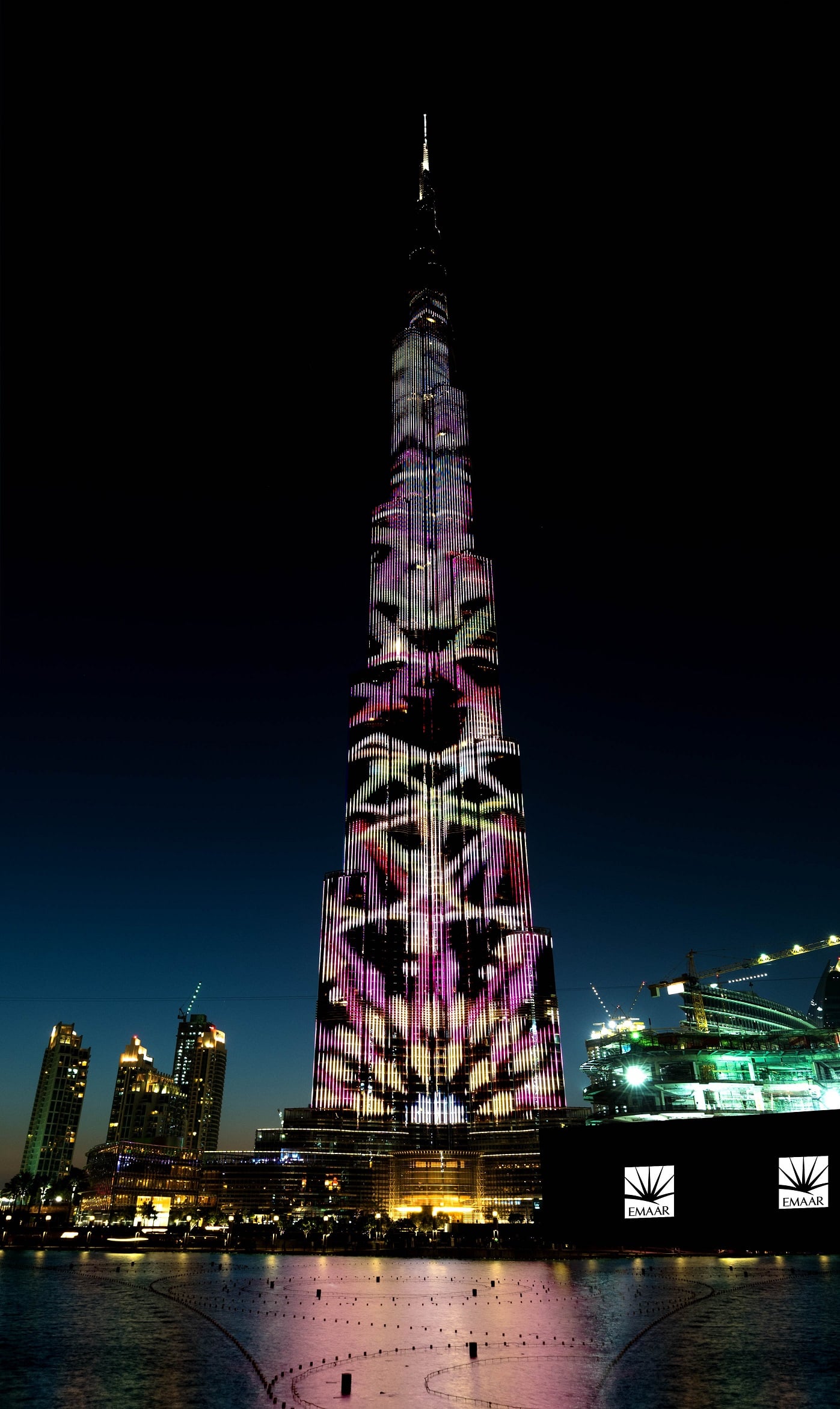 As the tallest tower on the planet, the Burj Khalifa must be one of the most photographed buildings in the world.
And we wouldn't be surprised if it's even more popular this summer, as it gets three wonderful new designs.
The fresh looks will be displayed on the Guinness World Record-holding LED illumination for the next three months after winning proposals by Benjamin Muzzin, Florian Hulleu and Eric Wenger.
They were selected from 80 submissions after a global competition was launched in February to decorate the 828-meter (2,716.5 ft) structure. The 200+ storey tower has 160 habitable levels and is home to the highest restaurant on the globe from ground level, At.mosphere.
Wenger's 'Pattern Dance' shows Islamic-inspired patterns animated using software that he created. "Vibrant electronic colors merge old traditions with modern 'techno' computer esthetics. The piece is a progression of ten movements each fading to black or white, with cyclic events spreading colors upwards or downwards within the movements."
The 'From Black to Life' design starts with black and white effects in reflections, geometrics and facetted shapes, "transforming Burj Khalifa into an immerse abstract sculpture".
"The majestic flight of a falcon gives the animation an impulsive movement. Further, triangular patterns and graphic constructions move into a confetti rain. In the finale, an ultimate firework celebrates the beauty of the building's design."
Muzzin's design aims to highlight some of the most beautiful and impressive aspects of the Emirate, such as The Dubai Fountain, plus "the amazing speed of the city and its wealth of culture".