Dubai Creek Harbour's Tower Will Be Taller Than Burj Khalifa
How Dubai's New Tower Will Outdo the Burj Khalifa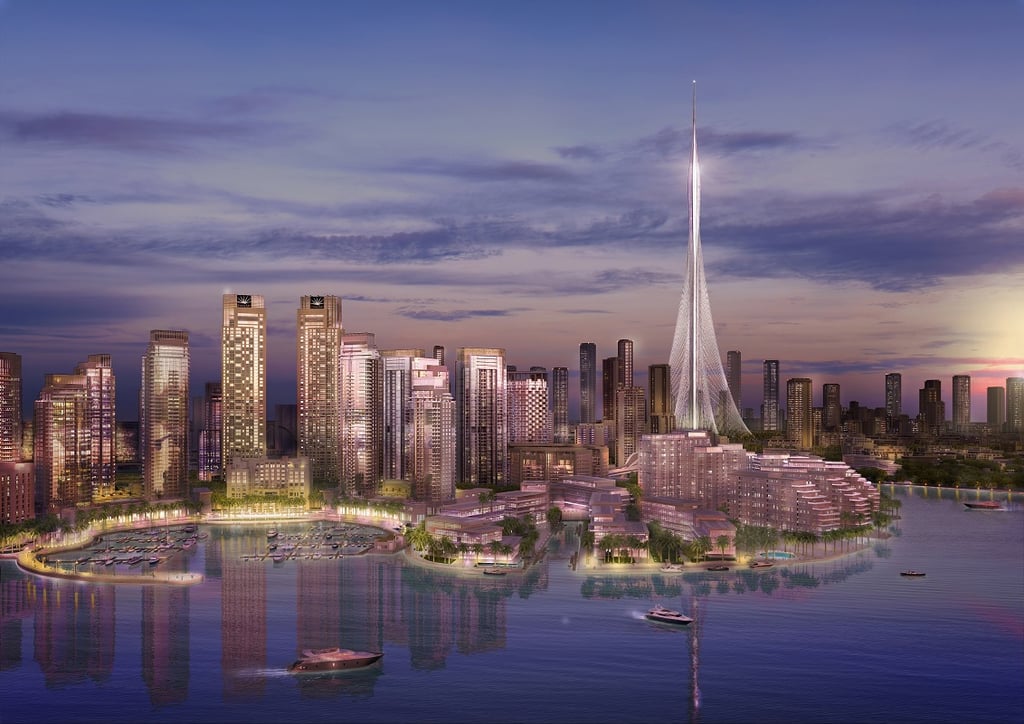 If you thought the Burj Khalifa was the most awesome thing to see in Dubai, prepare for the next big addition to the Emirate's skyline.
The Tower at Dubai Creek Harbour has been described as a cross between the tallest building in the world and Paris' Eiffel Tower, and one of it's main attractions will be The Pinnacle Room 360-degree viewing deck. Expected to open in 2020 - when Dubai will also be hosting the Expo - another VIP viewing deck will resemble the Hanging Gardens of Babylon.
Despite it's Ras Al Khor location being far away from many areas in the city, it's lily-inspired shape will light up at night to remain visible. In fact, the building - also taking inspiration from a minaret - is expected to be slightly taller than than the Burj Khalifa, setting a new record for Dubai.
It's not the only exciting thing going on in the DCH area, which will spread over 6km; it's where The Terrace cafe, offering panoramic views of Downtown Dubai is also based. The Tower replaces the twin towers that were previously announced in the area.
Image Source: Emaar