Electric School Bus in Dubai
An Electric School Bus Is Coming to Dubai and It's the First in the Region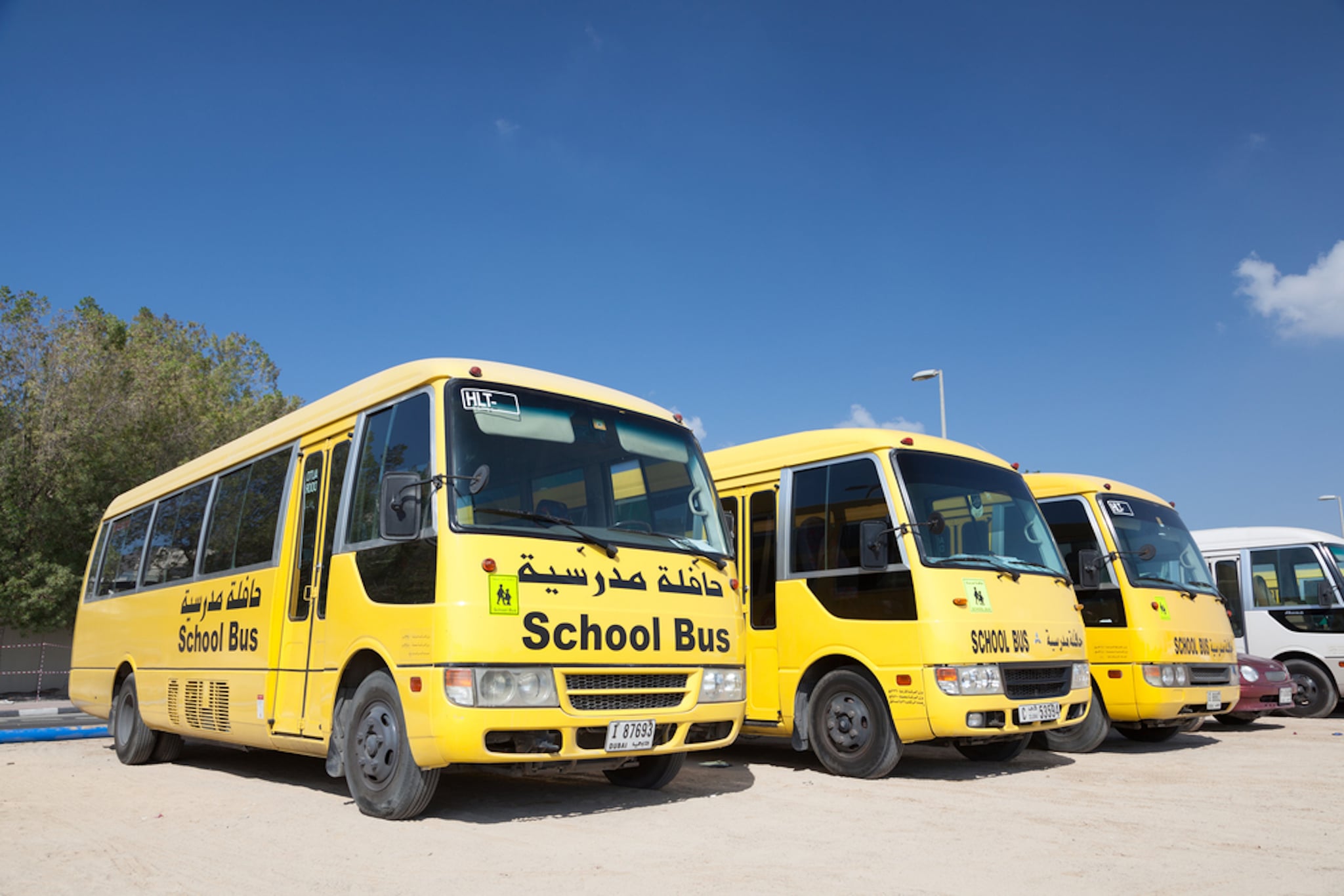 Earlier this year, Dubai set a goal to have 25 percent of all transport in Dubai driverless by 2030. "His Highness Sheikh Mohammad Bin Rashid Al Maktoum, Vice President and Prime Minister of the UAE and Ruler of Dubai, recently launched an strategy for smart self-driving transport as part of Dubai's strategy to become the smartest city in the world. By 2030, 25 per cent of all transportation trips in Dubai will be smart and driverless. As such we are proud to contribute to this ambitious goal," 2getthere Middle East and United Technical Services COO Ziad Al Askari, said about the initiative.
With flying taxis on the horizon and 50 Teslas having recently been integrated into Dubai's Uber fleet, the city is getting closer and closer to reaching its goal.
Just this week, driverless buses passed the first round of testing, and are expected to debut on Bluewaters Island within the next year, and now another mode of transport has been introduced that's geared towards Dubai's youngest residents.
Emirates Transport (ET) has entered the final phase of testing for what will be the first electric battery-powered school bus in the region, and it's also one of the first projects like it worldwide.
Speaking at the launch ceremony, Mohammed Abdullah Al Jarman, general manager of Emirates Transport, said: "The launch of a zero emission school bus comes as part of our efforts to achieve the government's vision for a green economy and puts the UAE in the forefront of such initiatives, regionally and globally."
The 45-seat bus can be fully charged in under four hours-- but it wasn't all easy adapting it for students in the UAE.
The climate of the country posed a particular challenge, as getting the air conditioning in the bus the cool students properly wasn't easy with the fully electric system.
There's no word yet on when the bus will hit the roads, but two charging stations are up and ready for its debut!