Emirates Airline Skylight Entertainment Headsets
These Headsets on Emirates Are Like Having the Movie Theater to Yourself and We So Hope It Takes Off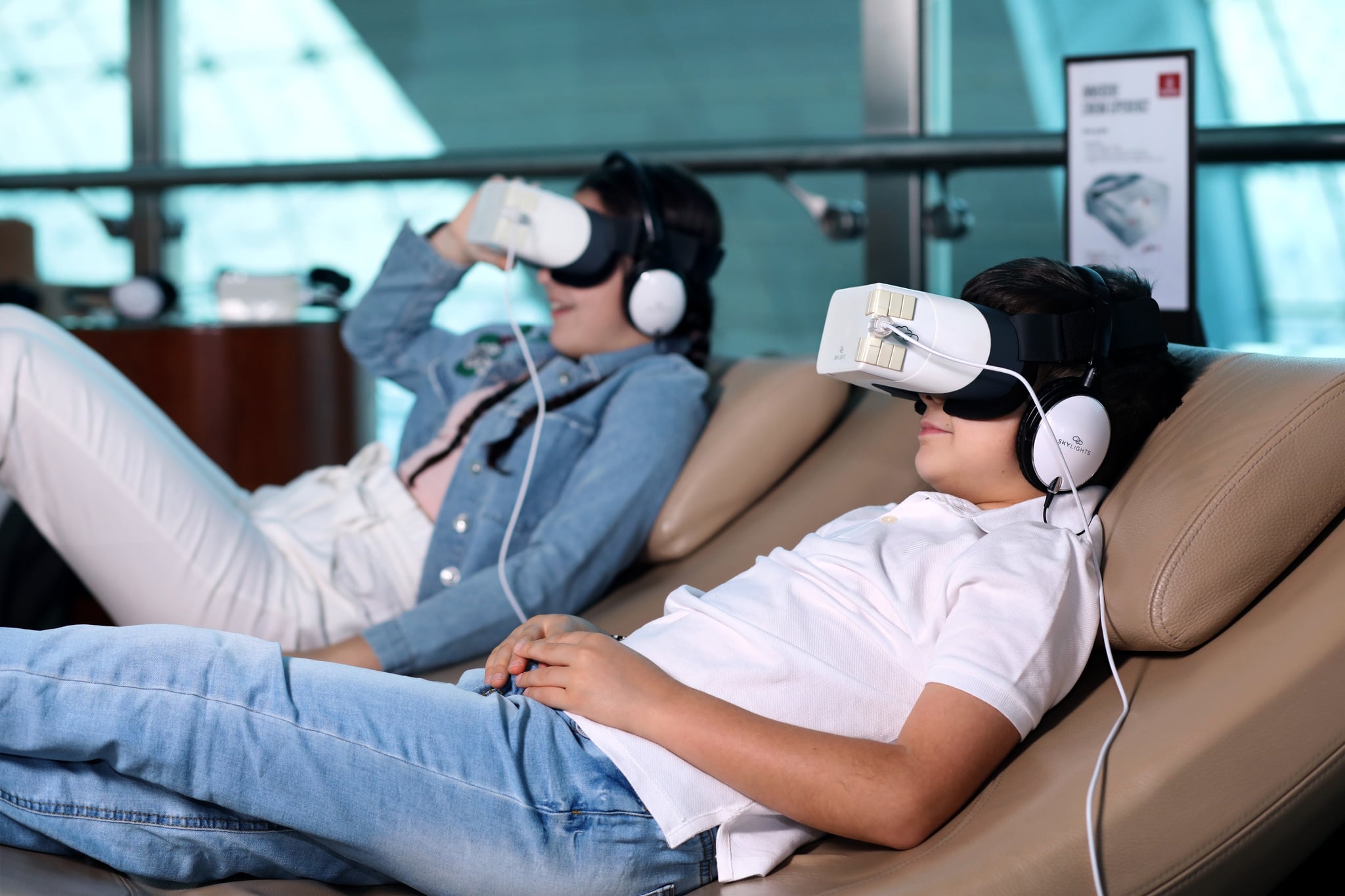 If this is an April Fool's joke, we'll be very disappointed … Emirates is trialing the idea of using immersive heads to watch movies before jetting off. The airline is apparently testing them out in their Business Class lounge in April then First Class lounge in May, both located in Concourse B.
The Skylight HD devices are said to have a wide-angle fit for 3D and 2D movies and only weigh 120g. You could watch 360-degree films, documentaries and box sets like Alien: Covenant, Batman vs Superman: Dawn of Justice, and Boss Baby, Cosmos and Planet Earth.
We're slightly concerned this may be a joke because surely it would be a better idea to have these on flights where there are all sorts of chances of being distracted and annoyed by fellow passengers.
Here's hoping it's the real deal.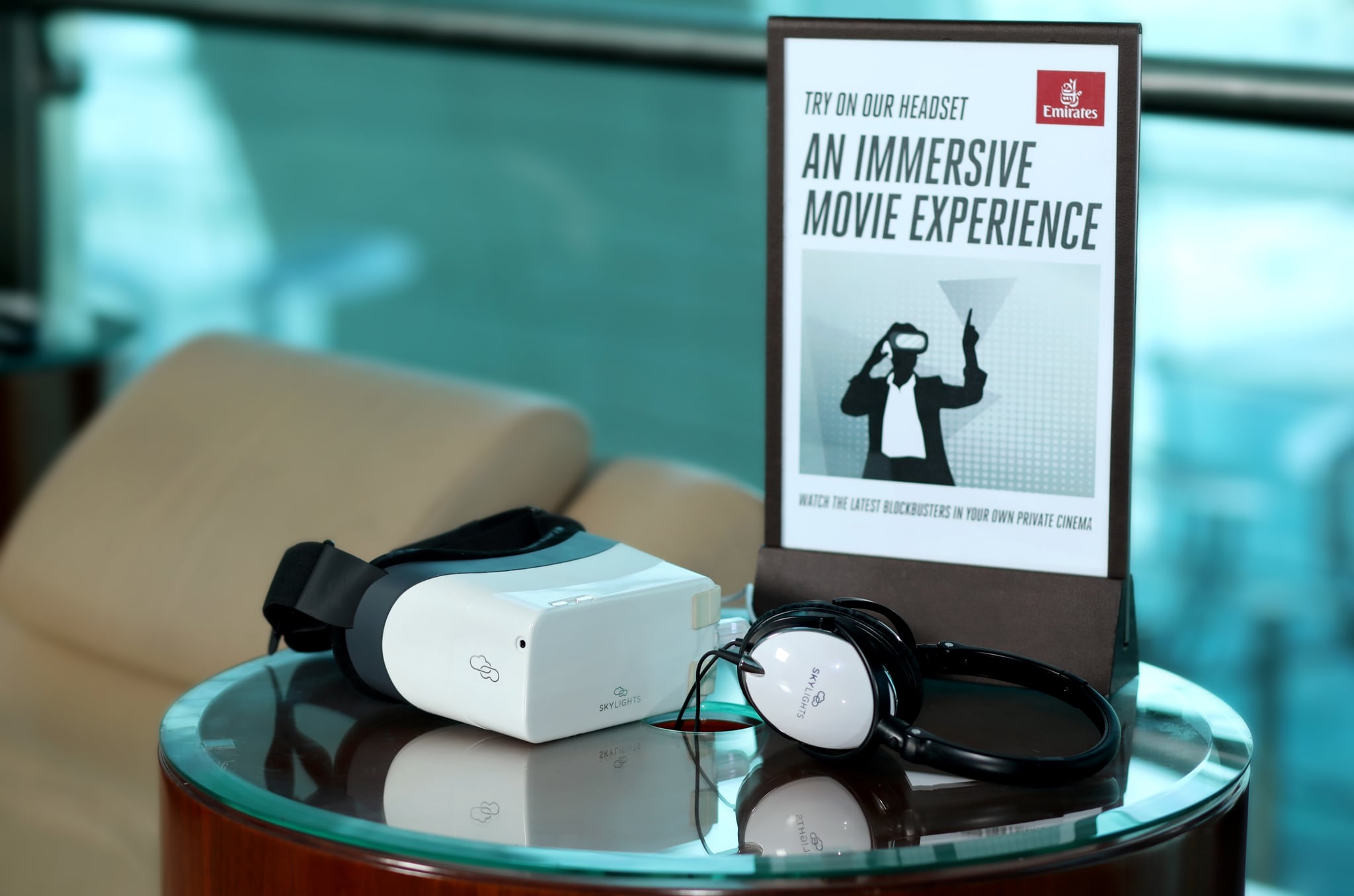 Image Source: Emirates