Emo Parody Song of Donald Trump's Speeches
Someone Gave Trump's Speeches an Emo Makeover, and It Deserves a Grammy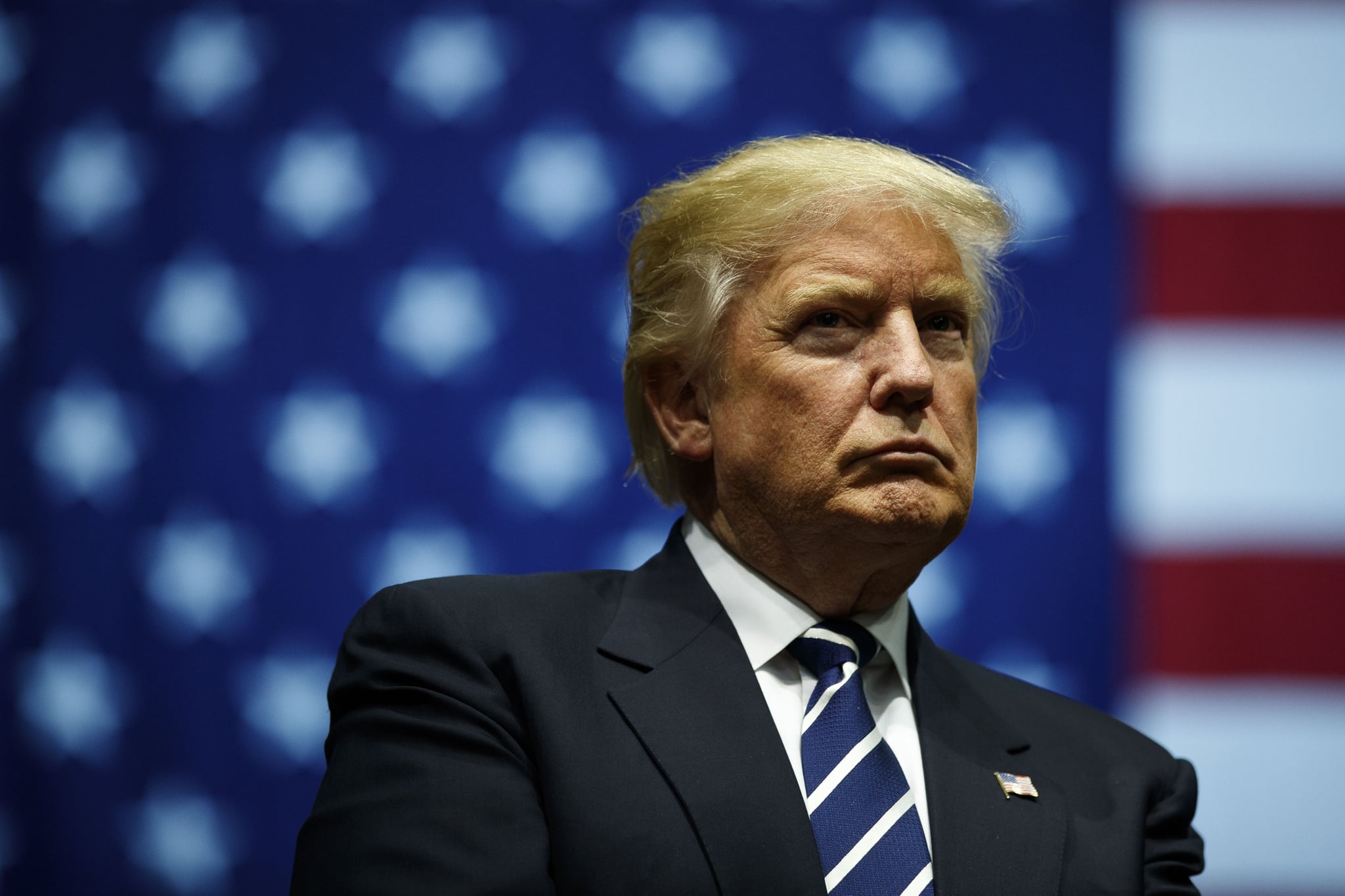 Oh, internet, how we love thee. Among the plethora of chuckle-worthy Donald Trump memes that have surfaced on social media since he took office, our POTUS just became the star of a hilarious parody video that's quickly going viral. And as soon as you join the nearly 100,000 people who have already watched it, you won't be able to stop laughing.
We've already seen the hysterical results of Trump's most infamous tweets being reimagined as an early 2000s punk song, and now the same entertainment company, Super Deluxe, is back at it again. This new video transforms some of his most notable speech quotes into an emo song, complete with electric guitar riffs, raspy singing, and all. It just speaks for itself, really.
The video is pretty darn funny on its own, but its even more worthy of a laugh when you see how people reacted to it on Twitter.
@superdeluxe @realDonaldTrump I never knew I needed this in my life until just now

— Paige♡ (@cwifforda) March 26, 2017
I interrupt your regular Monday to announce I am officially off the market. Im now saving myself for whoever collaborated this piece of art. https://t.co/BKFaRhHP79

— shanda (@shandamarie9) March 27, 2017
Seriously though, this would have been on so many breakup mixes in 2002 https://t.co/4tKcIfMPwz

— isaac rentz (@isaacrentz) March 26, 2017
this better sweep the 2018 grammys https://t.co/Dq9tkvEQo9

— jeffrey. (@jeffrey_nice_) March 27, 2017
Image Source: Getty / Drew Angerer