Grumpy Earl the Puggle
There's a Dog Version of Grumpy Cat, and He's Awesome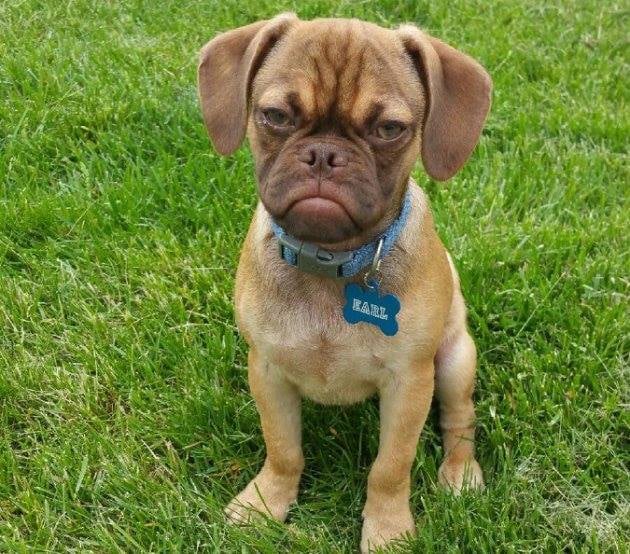 Source: Facebook user Grumpy Earl the Puggle
It really only was a matter of time before Grumpy Cat met her ultimate rival in canine form — Grumpy Earl the Puggle. The puppy, who lives in Iowa, is slowly becoming the Internet's latest obsession.
Earl's owner, Derek Bloomfield, first posted a photo of the dog on Reddit where it gained the attention and memes from the website.
Source: Facebook user Grumpy Earl the Puggle
Since then, Bloomfield has created both a Facebook and Instagram page for his pet, with over 10,000 likes on Facebook and more than 30,000 followers on Instagram. Despite his grumpy face, people are in love with the dog.
Apparently, he's also not actually a grumpy dog but pretty happy with life. It's just his expression that makes him look like the world is a dark place to live in. What do you think — are you team Grumpy Earl or Grumpy Cat?
Source: Facebook user Grumpy Earl the Puggle and Instagram user realgrumpycat