Moms and dads need all the help they can get, and some new apps aim to make parenthood a bit easier. Need a last-minute babysitter or an immediate diaper delivery? There's now an app for that. Want parenting advice, minus the judgement? Or the ability to connect you with all the coaches, class parents, and teachers in your life? You got it. You can even put your kids on the cover of their very own monthly magazine from the palm of your hand. Check out the latest crop of parent-friendly apps ahead.
Helpr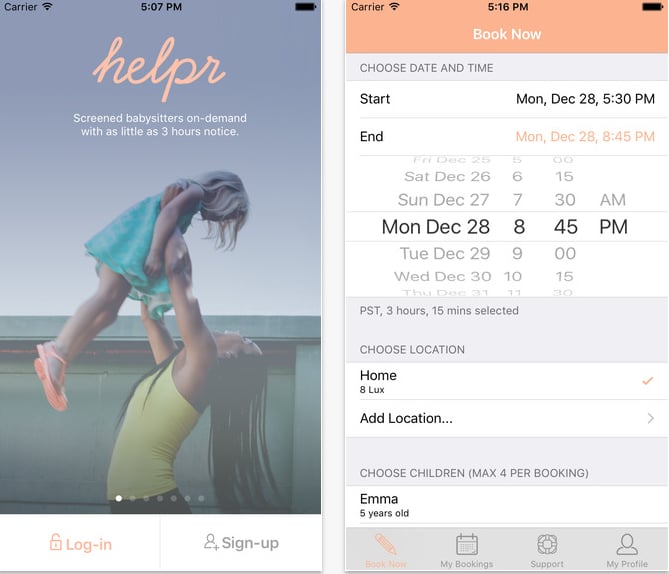 Think of Helpr [1] (free) as the Uber of babysitting. While currently available only in limited California cities, the app aims to grow nationally, offering parents a way to book a screened babysitter with as little as three hours notice. Every sitter comes with a background check, references, and CPR certification.
Available for iOS
1Password For Families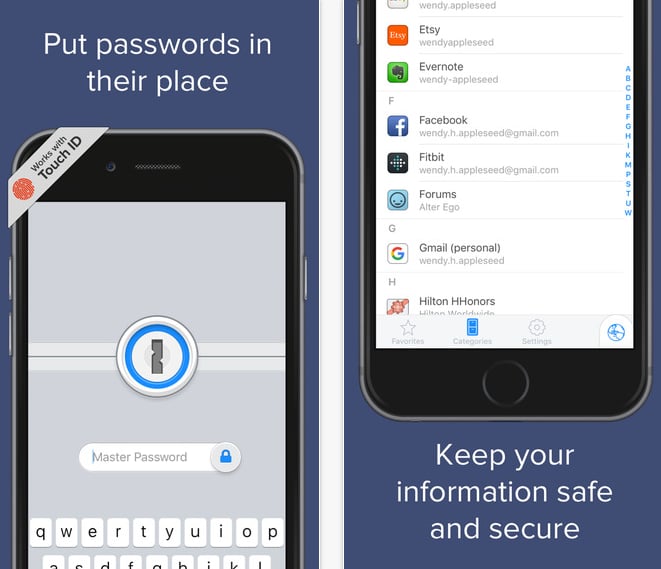 You might use 1Password already to store your own passwords, but the company's new plan, 1Password for Families [2] ($5 per month for a family of up to five), allows family members to have individual accounts as well as synced shared passwords, so no one will have to ask Mom for the Netflix or WiFi password or the garage door code ever again. Each family account can be stored on an unlimited number of computers and devices.
Available for iOs and Android
Pumpic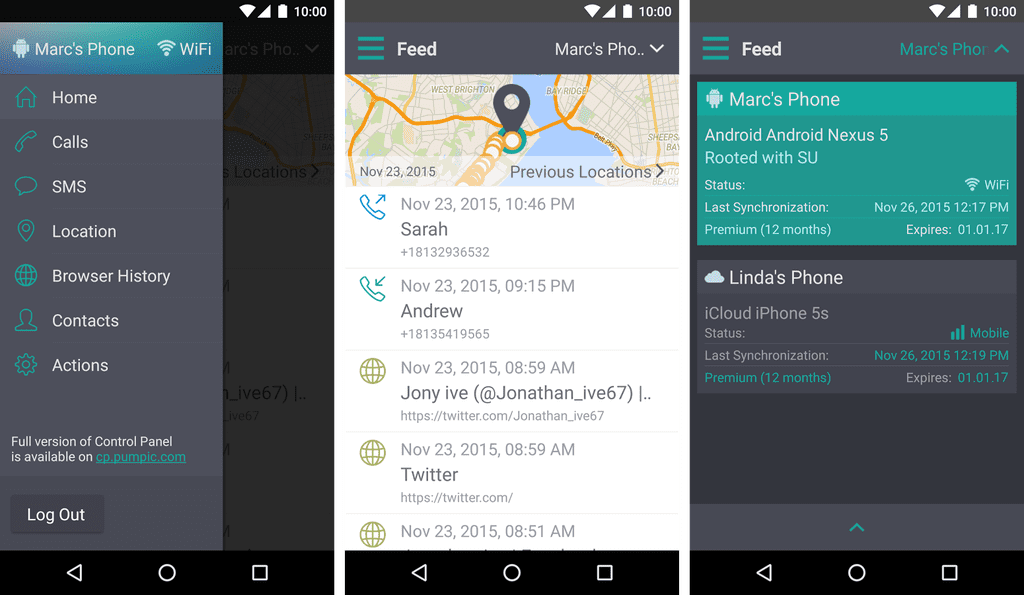 Parents of older children should look into Pumpic [3] ($5 per month and up), a parental control app that lets you monitor your children's apps, photos, text messages, call history, contacts, emails, and more. Parents of preteens will appreciate the features that let you track your child's location and remotely lock devices, while those with older kids will appreciate being able to monitor messaging apps like Kik, WhatsApp, and Snapchat.
Available for iOs and Android
Size Me Up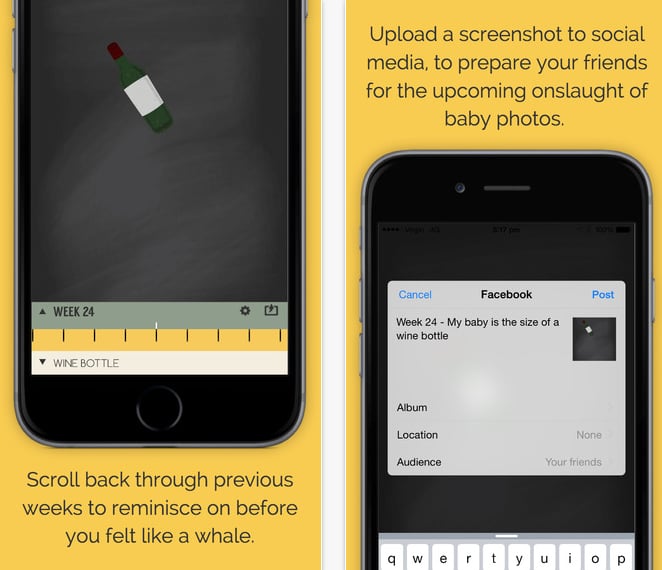 Sick of comparing your unborn child's size to various fruits and veggies on those ubiquitous baby sites and apps? Size Me Up [4] (free) tracks the growth of your baby week to week in more humorous terms, comparing your babe's size to a pigeon, wine bottle, Thanksgiving turkey, and more.
Available for iOs
Curbi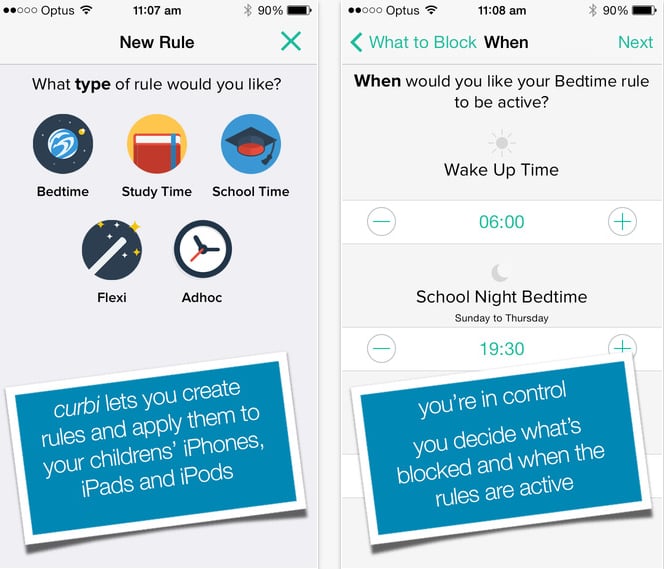 Sign up for Curbi [5] (free), register your family's devices, and you're ready to rule your family's screen time remotely. You decide what to block (social media, YouTube), when to block it (say, at bedtime or after two hours of use), and which devices each of your rules apply to. Other cool features include the ability to instantly put your child's device in timeout and the app's weekly emailed report of each device's usage.
Available for iOs and Android
Amazon Prime Now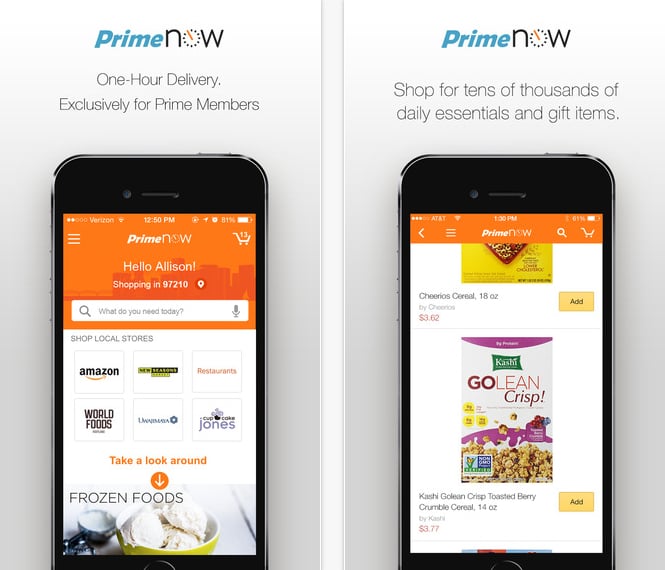 Parents have long known the perks of being an Amazon Prime member, but with Amazon Prime Now [6] (free, available in limited markets), shopping for basics has gotten even easier and so much faster. The app lets you order tens of thousands of items, including diapers and other baby items, groceries, gifts, and meals from your favorite local restaurants directly from the app, and they'll be delivered within two hours . . . for free!
Available for iOs and Android
Simply Circle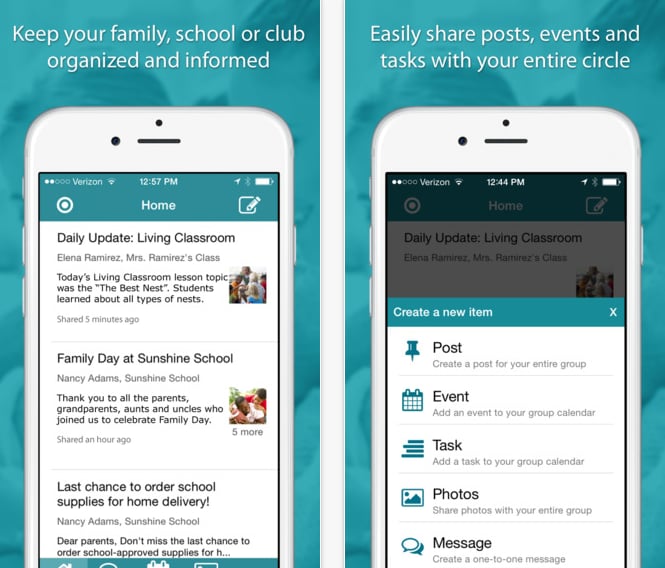 Parents of school-aged children will love Simply Circle [7] (free), an app that's part group email and part private social network. Add the parents in your kids' class or soccer team or just your own family members, and share updates and automatic reminders for group events easily. The great photo-sharing feature makes sure you'll never miss a shot of your kid that another mom took.
Available for iOs and Android
Scholarly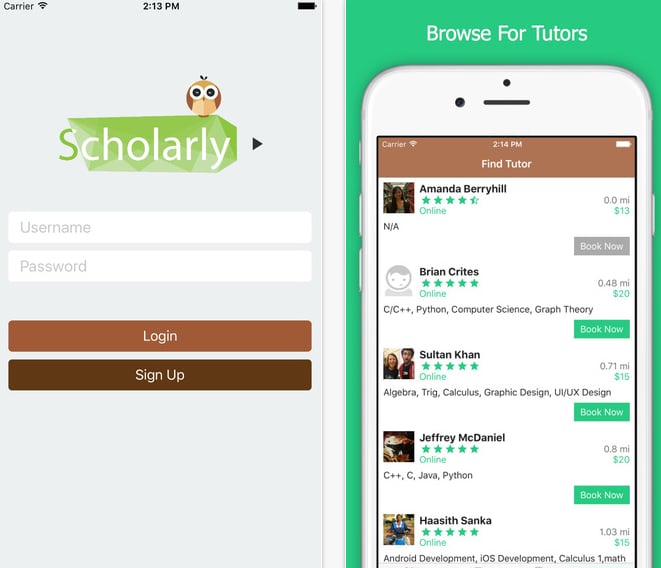 Currently available in limited markets, Scholarly [8] (free) should be on the radar of parents of school-aged children. Like Uber for tutors, the app, started by two computer science students at the University of California, Riverside, lets you search for and hire reputable tutors for kids of all ages in real time. Tutors are available at a range of prices and with various subjects of expertise.
Available for iOs and Android
Kinvolved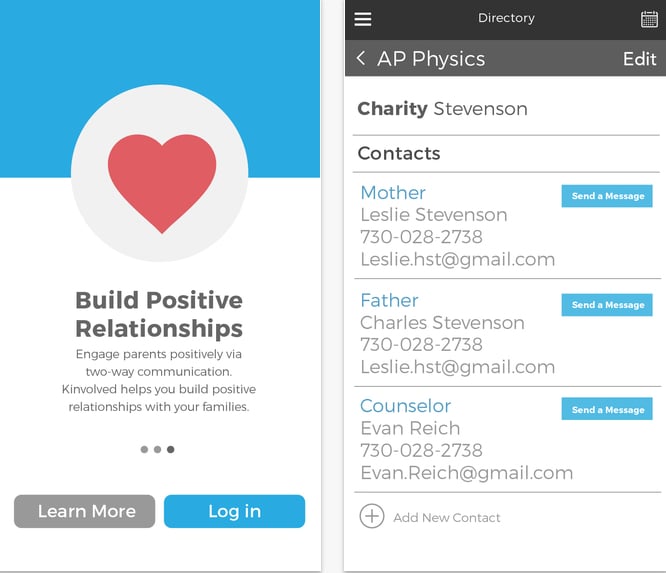 Has your school gotten parents Kinvolved [9] (free)? The company's mission is to increase graduation rates by improving attendance through family engagement, and the app lets teachers take students' attendance and automatically send an email or text message to parents if their child is absent or tardy. Teachers can customize the alerts to include the number of class minutes the child missed. Check out the app's website to suggest Kinvolved for your kid's school.
Available for iOs and Android
Privet
There's perhaps nothing more valuable to a new parent than the great advice of other parents, but judgment and general meanness can run rampant through the messaging groups of many baby sites. That's where Privet [10] (free) comes in. The app lets you anonymously post questions about parenting (Should my baby be sleeping through the night? Is my toddler's language development normal?) to get real-time advice. The best part? Any bullies on the app quickly get booted.
Available for iOs and Android
Felt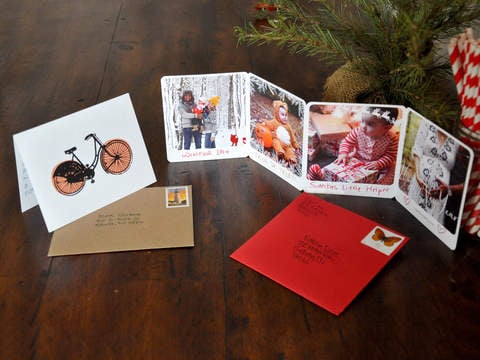 If there's one thing expectant parents and moms of young children do a lot of, it's write thank-you notes (hello, baby gifts!), and Felt [11] (free) makes the process easy and fun. The app lets you write and send handwritten, stamped cards and photos in the real mail, all from your iPad. Pick a card, with or without photos from your library, handwrite a message with your finger or stylus, address the envelope in your own handwriting, and Felt will send your message within 24 hours. Your first card is free and each card after that is $3 to $6, depending on size and style.
Available for iOs
Recently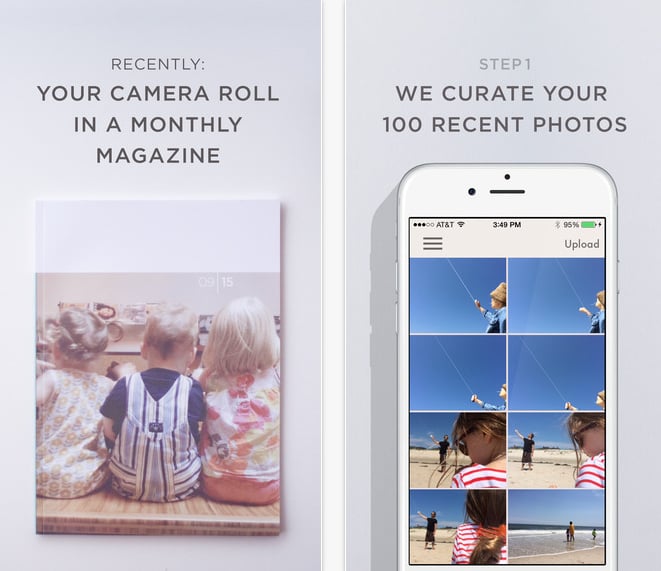 If you're like most parents, you have months, if not years, of baby and kid photos stored on your phone and nowhere else. That's where Recently [12] (free) comes in. The mobile-to-magazine app lets you turn your most recent 50 to 100 photos into a gorgeous magazine, printed on archival paper every single month. For $9, including shipping, the app curates the best of your photos, and while you can make edits and additions if you want, all you really have to do is tap "publish" once a month to receive your magazine.
Available for iOs