How Do I Find Out When I Joined Facebook?
You Might Get Emotional the Next Time You Check Facebook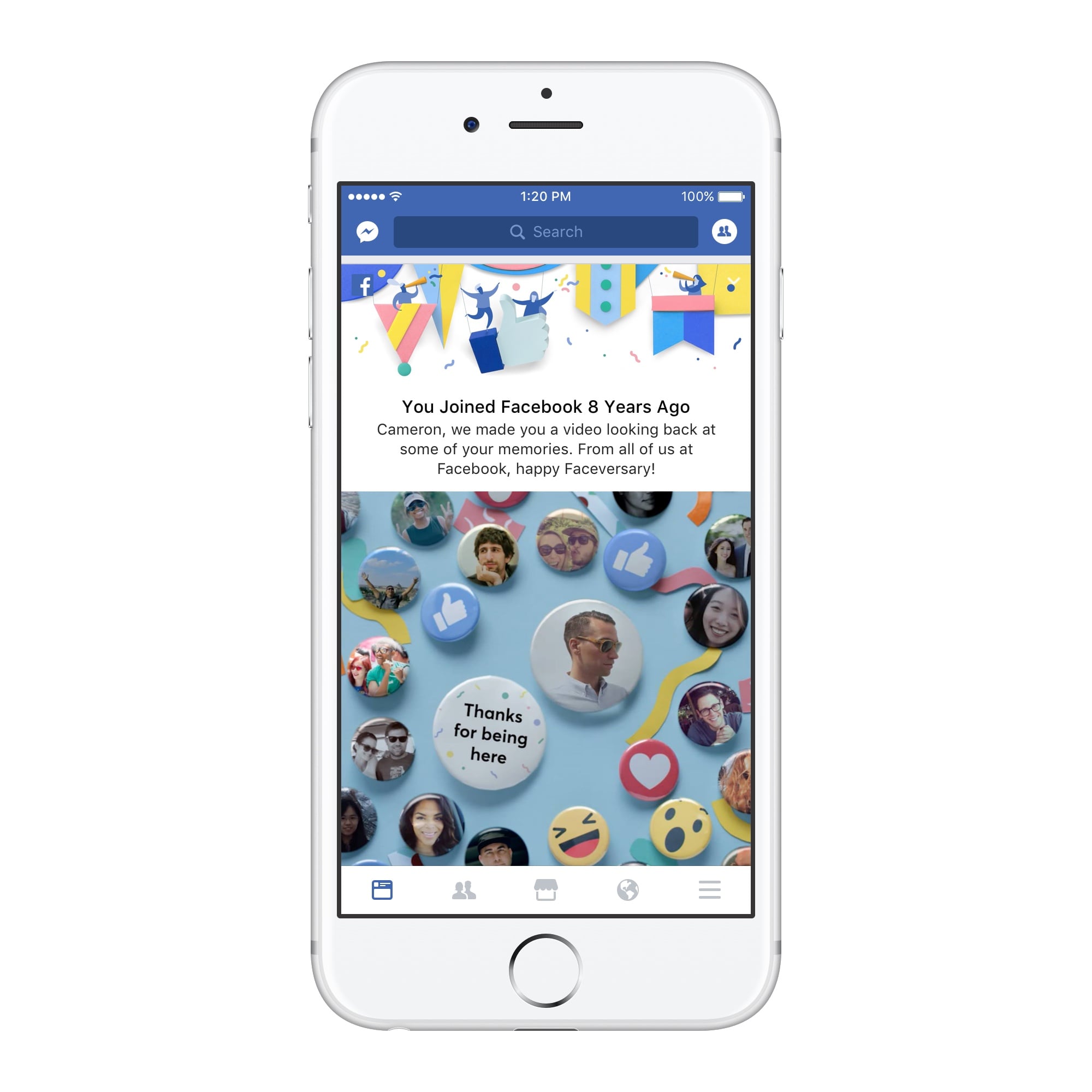 No matter what you think about Facebook, you can't deny that it's a part of your life — and probably has some memories of yours that you don't want to forget. The company is recognizing just how important that is, with the launch of "Faceversary," a new video that you'll see on the anniversary of the day you joined Facebook.
The 60-second video will look similar to the "Friends Day" videos, which means you'll see photos and moments from your time on Facebook. The video also includes the day you joined Facebook, how many years you've been on the site, and tiny buttons that have photos of your friends. Like the "Friends Day" videos, the "Faceversary" video will pop up on your News Feed, so you can watch and edit first, before posting it.
It may feel very cheesy, but it's a cute idea and a fun way to remember everything you've done on the site.