How Does The Fat Jewish Find Memes?
The Surprising Way This Popular Instagram Star Finds Viral Memes For His Account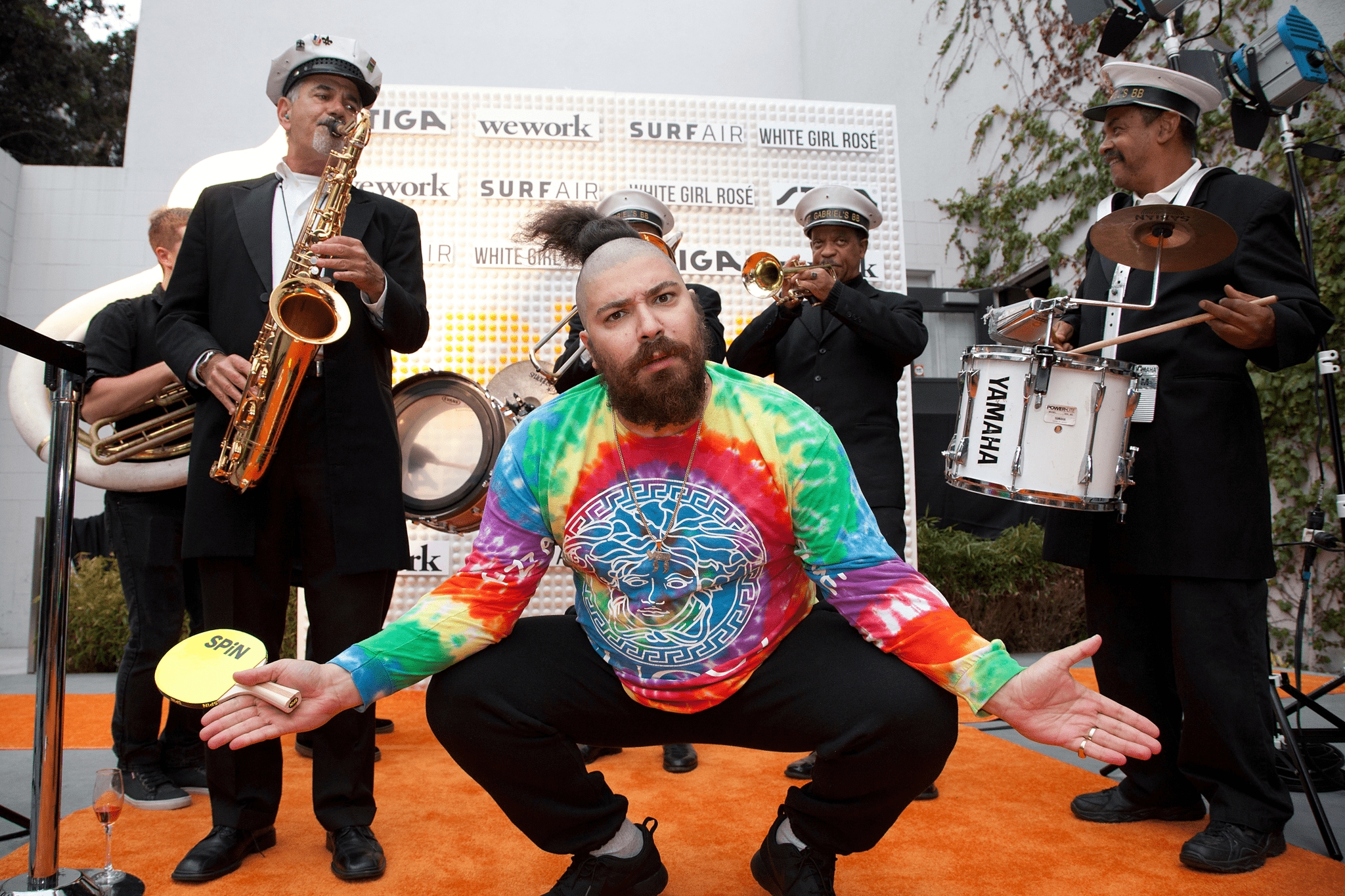 If you don't know who Josh Ostrovsky – better known as The Fat Jewish — is, you've probably been tagged in one of his viral memes on Instagram. Aside from his list of titles, including comedian, author, and plus-size model, his 8.4 million Instagram followers officially label him as an Internet Sensation.
I wasn't sure when to expect him at the San Francisco grand opening of ping pong social club SPiN until I heard a roaring marching band and shouts of excitement among guests. Yep — The Fat Jew had arrived.
You might expect him to scroll through Instagram every night in bed till 2 a.m. like the rest of us. Turns out, he has a surprising method to recruiting help and finding content.
"It's a variety of things — some of them I make, some of them I find in the crevasses of the internet. And now it's more like 14-year-olds," said Josh. "You can group DM now on Instagram so what happens is, like, kids will add in celebrities or me, like a Z-lister. So there'll be like 10 sixth graders, and they'll add Rihanna, and then like Beyoncé, and me."
And of course, his younger fans are more than thrilled to help.
"I'll jump in and be like 'What's up' and they'll be like 'OH MY GOD' — they can't believe I'm in there. And then I'll be like, 'Send me funny stuff!' I'll talk to them about what's going on in school, who sucks, what music is hot. Just group chatting with tweens basically."
Whether he's referring to his team of interns or he actually has an additional source of middle schoolers, we're not entirely sure. But it wouldn't be too far fetched of an idea from the man who's taught spinning classes to the homeless on stationary Citi Bikes.
And of course I had to ask the man of memes which were his favorites.
"Obviously I love dat boi." Josh laughed when mentioning the frog riding a unicycle. "And sad Michael Jordan. Kids are like, 'Hey, did you know the guy from the crying meme also played basketball?' Like that's how they primarily know him. So those are probably my faves right now."
So the next time you find yourself laughing at one of his memes, thank Josh and his army of meme minions.