How to Make a DIY Speaker
Follow These 5 Steps to Make Your Own DIY Speakers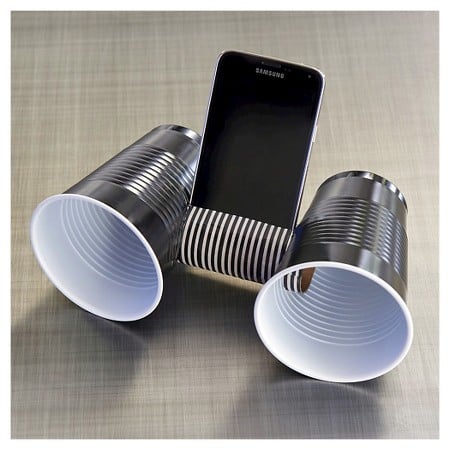 If you're a college student who's trying to stretch their budget but listen to study music in their room, look no further than this simple DIY to make your own speakers. It takes about 5 to 10 minutes to put together and needs only six items to put together. This DIY was made by Jordan O'Brien, the man behind the YouTube channel, The Gentlemans Cove, for a Target "Dorm Hack" series.
What You'll Need:
Two plastic cups
Decorative tape
Toilet paper roll
X-Acto Knife
Sharpie
Directions:
Trace the bottom of your toilet paper roll onto the cups.
Using the X-Acto knife, cut out the holes on the cups.
Mark and trace how long the hole needs to be in the toilet paper roll to hold your phone. Then, cut it out.
Cover the toilet paper roll in tape and cut out the area where your phone needs to go.
Time to finish up! Place the roll into the two cups, place your phone inside the toilet paper roll, and ta-da! You're done! You have your new speakers.
You can watch how to do it yourself in the video from O'Brien below.
If you feel ready to do it, shop the products and go ahead!