How to Use Emoji Slider on Instagram Stories
Polls Are So Last Week: Here's How to Use the New Emoji Slider That's All Over Instagram Stories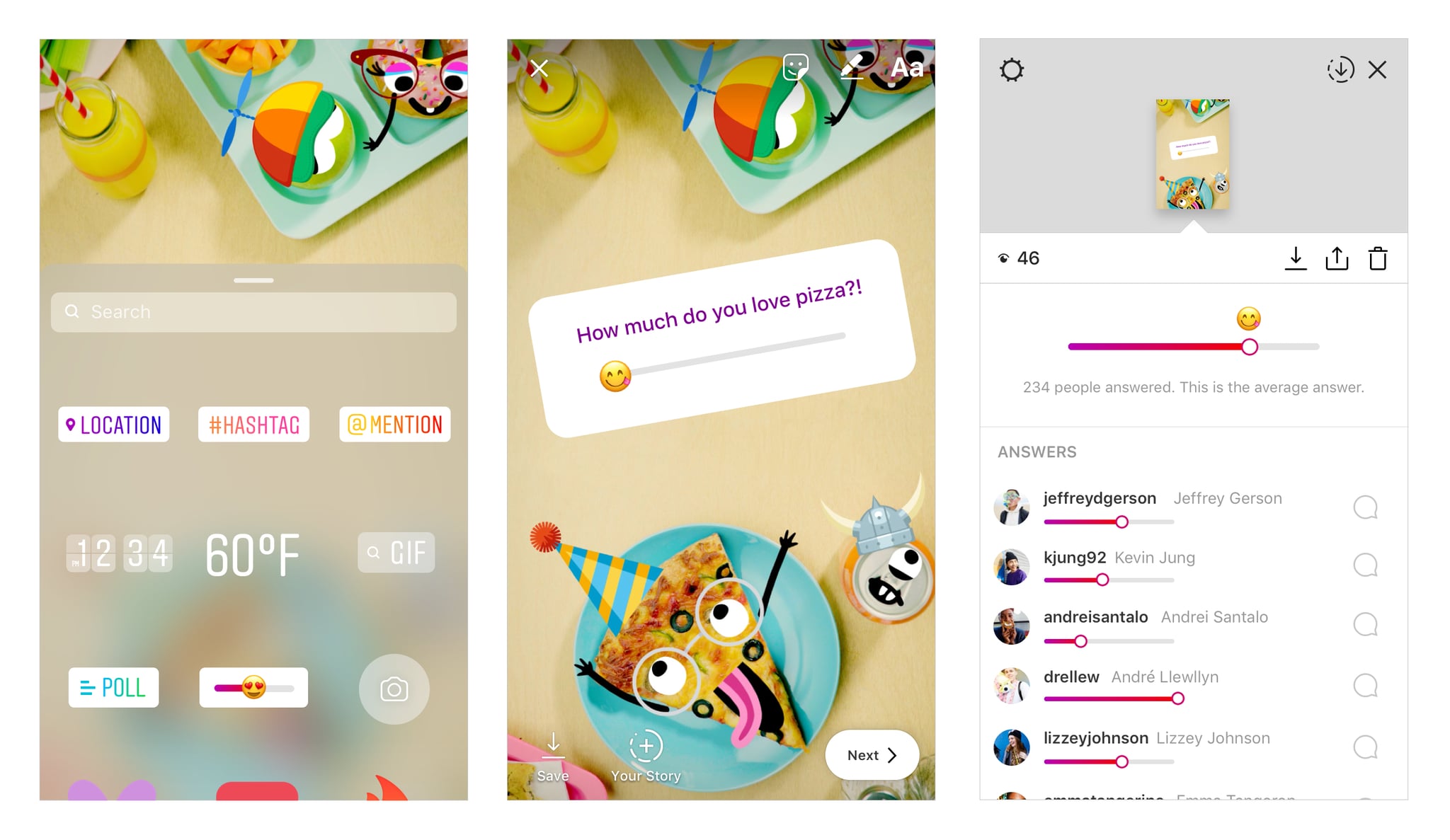 Sometimes, "yes" or "no", (or anything that has only two options) just doesn't quite cut it. So Instagram's latest update is brilliant news for those who like to get interactive on Instagram Stories.
The social media platform has introduced the emoji slider, so your followers can tell you how they feel in a more fun way. Just pick the emoji that best fits the mood (almost any of them from your library are available to use on this feature) and a scale will more accurately contribute towards the response you receive.
If you're getting involved in someone else's story, simply slide the emoji left or right and release to set your response. Once you have, you'll also be able to see how other's responses (by percentage, not individually).
Get the update on Instagram version 44 in Apple's App Store and on Google Play.