How to Use Snapchat
Everything You Need to Know to Take Your Snapchat Game to The Next Level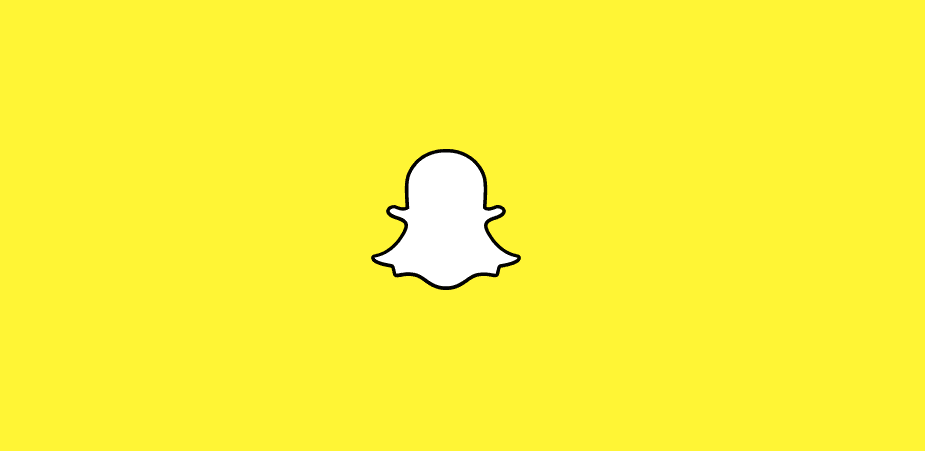 Snapchat certainly isn't new, but are you using the app to its full potential? Do you know what all the Friend emojis mean, or how many trophies you have? 
We've rounded up everything you need to know to seriously step-up your Snapchat game.
Friend Emojis
Friend emojis are the icons that appear next to the names of your Snapchat friends. We see them all the time, but what do they mean, and how often do they change?
Some of the most common friend emojis are the red heart ("Appears next to your #1 Best Friend when you're also their #1 Best Friend-- for two weeks in a row"); the fire icon ("Appears next to the numbers of days that you and your friend have snapped each other"); and the sunglasses-wearing smiley ("Appears next to someone who you share a Best Friend with"). But there are a number of others that appear once in a while with less obvious reasons. See below for a complete guide.
Travel Mode
This is an essential, but little known trick for when you're out of the country or roaming.
Open the Snapchat app and click on the settings icon. From there, scroll down to "manage," and then click on "Travel Mode." Turning on Travel Mode will reduce the app's data usage, which is especially helpful when you're abroad.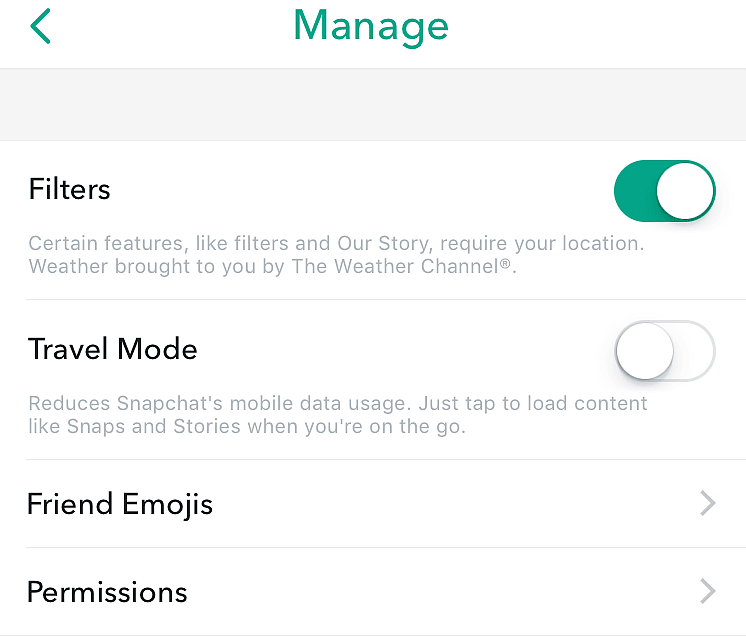 Trophies
You can check your trophy case by clicking on the small trophy icon above your profile image on the home screen. It's likely that you'll see the sun icon (Send a Snap with the temperature filter above 100° F), the telephone or envelope (verified phone number or email address in settings), or the hand with one finger pointing (sent a snap using one filter) in your trophy case, but the more you snap, the more trophies you'll get. See some of the most coveted ones below, and check out the entire list here. 
Other Colors
When you go to draw directly onto a Snap, you may have noticed that white, black and brown are missing from the color stick. If you hold down on the bar and drag your finger to the top left corner of the screen, you'll be able to use white. Drag to the bottom left for black, and the bottom right for brown.
You also may have noticed that Kim Kardashian often uses light blue and light pink in her snaps, which are absent from our color sticks. But these paler hues aren't a celeb-only option: simply tap on the blue or red (depending on if you want light blue or light pink) and drag your finger to the left side of the screen.
This hack is key to you creating beautiful and inspiring Snapchat art. 
Chat Stickers
Chat stickers are a recently added feature, but they've already made Snapchat chat one of the app's best features. When you go to chat with one of your friends, simple hit the smiley face icon in the bottom right corner to have access to a bunch of funny and different chat stickers.