How to activate Facebook Messenger Dark Mode
Facebook's Latest Feature is Going to Change the Way You Send Messages, Forever
Ever been up till 2am, texting friends and family? What am I talking about, of course you have... Have you ever used Facebook Messenger to do it? If you have, you'd notice how it gets harder and harder to focus on the text as it gets later – that screen super bright, right?
Well, there's some good news. The folks at Facebook have launched a neat feature that transforms your Messenger to a Dark Mode.
While it may sound intense and quite ominous, the feature basically provides a black background to your chat, making it easier to read. Simple yet ingenious.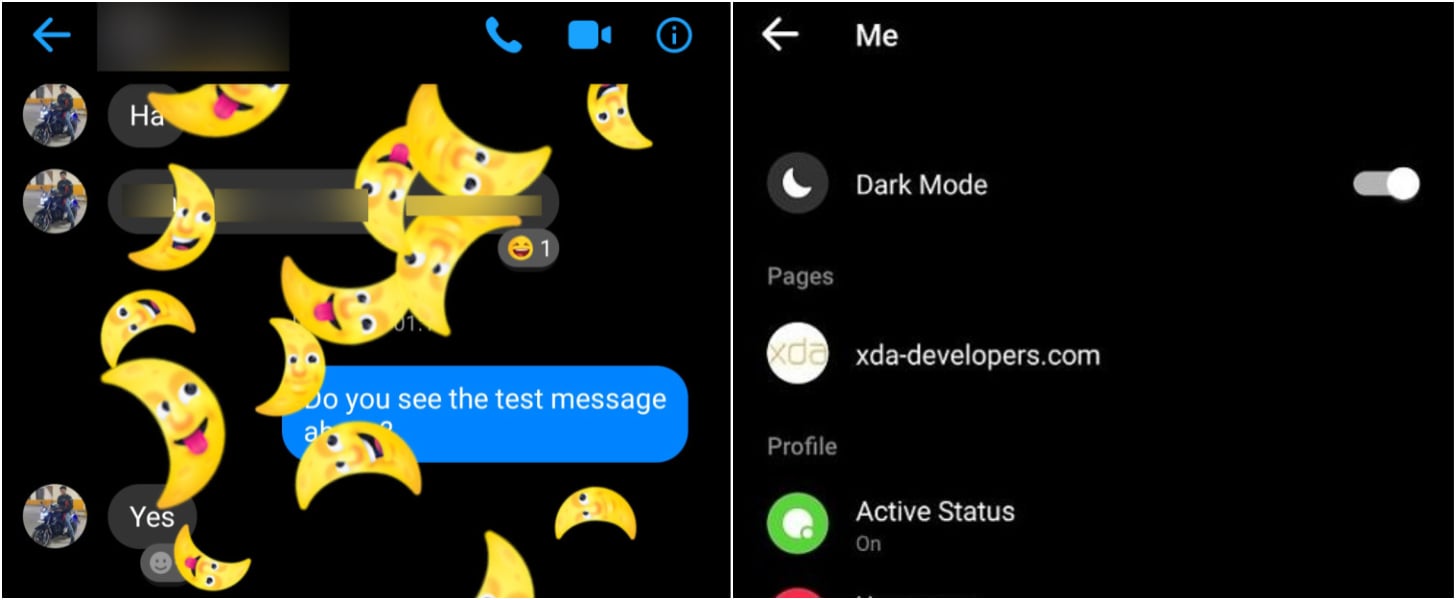 www.xda-developers.com/ Aamir Siddiqui

We tried it and after sending about five Crescent Moon emojis to a few of our contacts, we nailed the art of Facebook Messenger's Dark Mode.
To activate the feature, all you need to do is:
Open the Facebook Messenger App
Click on the keyboard
Tap on the big, blue smiley
Select "Emoji"
Search for the Crescent Moon emoji
Click on it and watch as number of crescent moons fill your screen. While that happens, a notification will pop up, informing you that the feature has been activated and can be toggled on or off within the app's settings menu.
If it doesn't work, you may have to force quit the app, and then relaunch it and try again.
Facebook Messenger's Dark Mode is available on all Android and iOS devices.