Inside the Instagram/ Facebook Dubai Offices
7 Reasons You'll Want a Job at the Instagram Dubai Office ASAP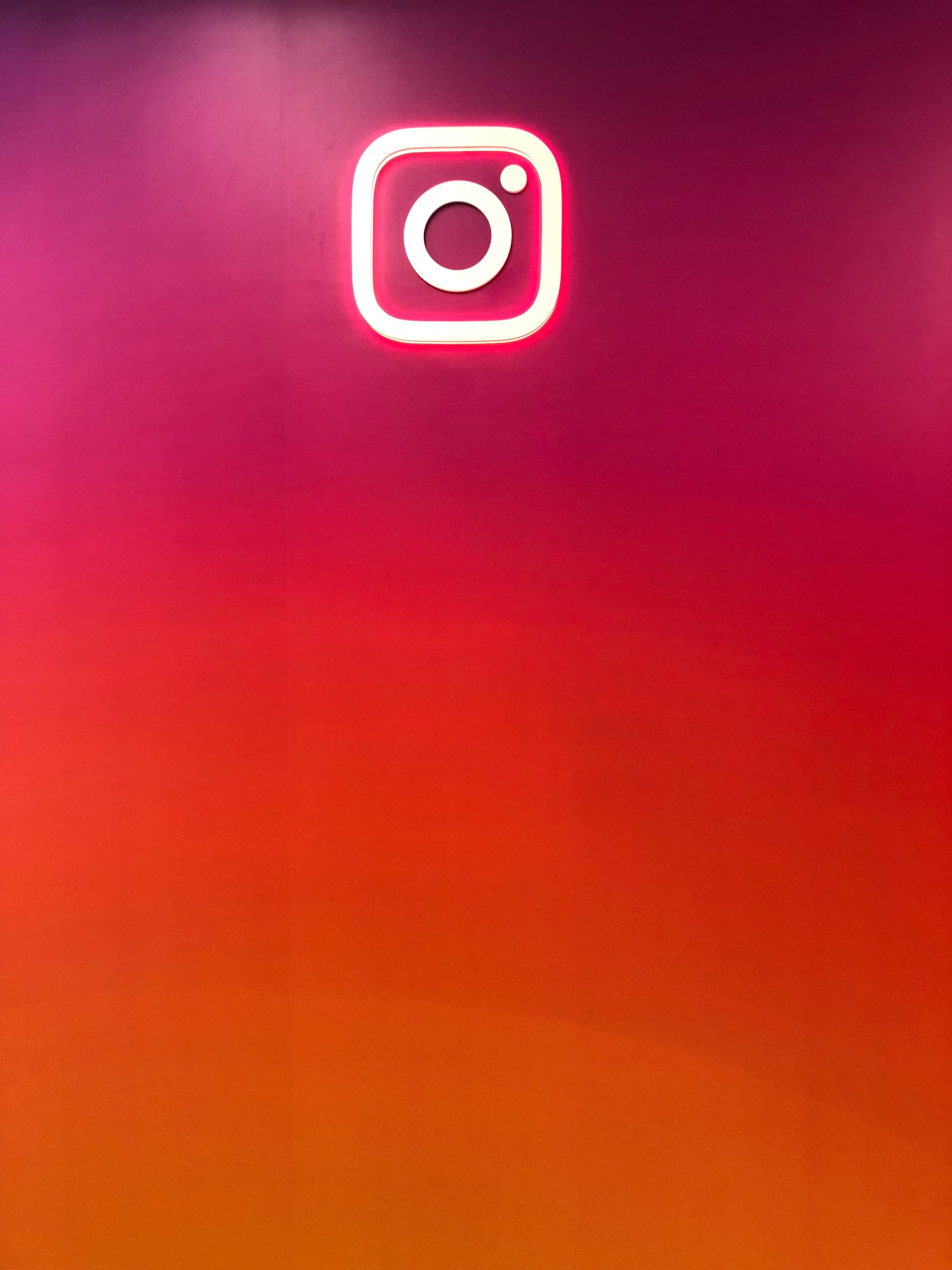 Life isn't so bad working in the POPSUGAR Middle East office but it seem scoring a job at Instagram's Dubai HQ would be pretty sweet. Quite literally…
From sweet treats to plenty of selfie opportunities (of course), come with me on a tour of their premises to find out why landing a gig there is #CareerGoals!
1. You'll have the best photos in town thanks to this upside down room…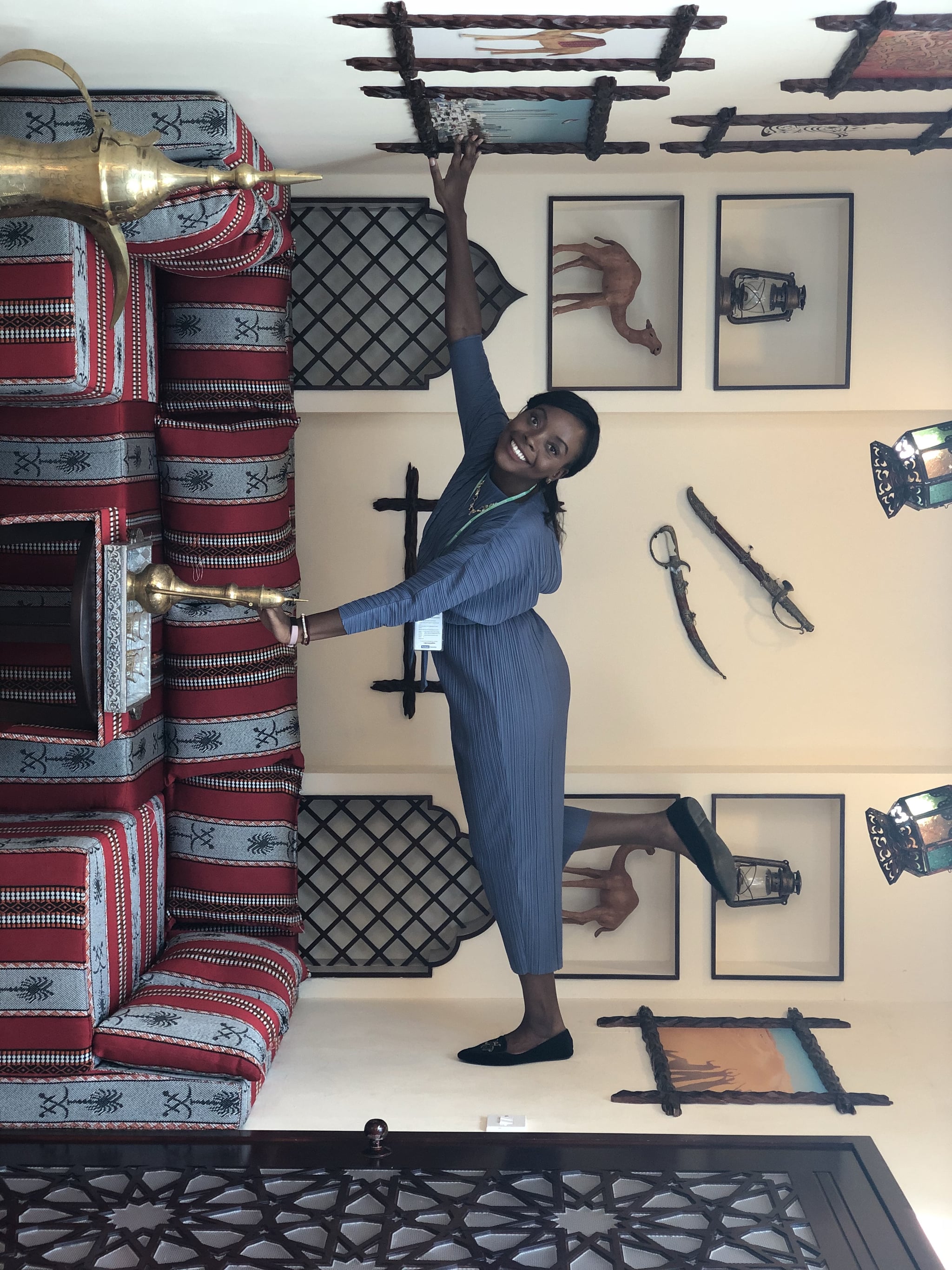 You can have so much fun in this box (perfect for square Instagram shots) that features a door on the floor, sofa on one side wall and wonky light on the other. The idea is that you'll look like there's zero gravity or are really good at hand stands and cartwheels once you flip the photo one rotation to the left before posting it on Instagram. It was difficult getting me out of the box when I visited the office as there are endless ideas you can come with to wow your followers.
2. Even your selfies will be on point…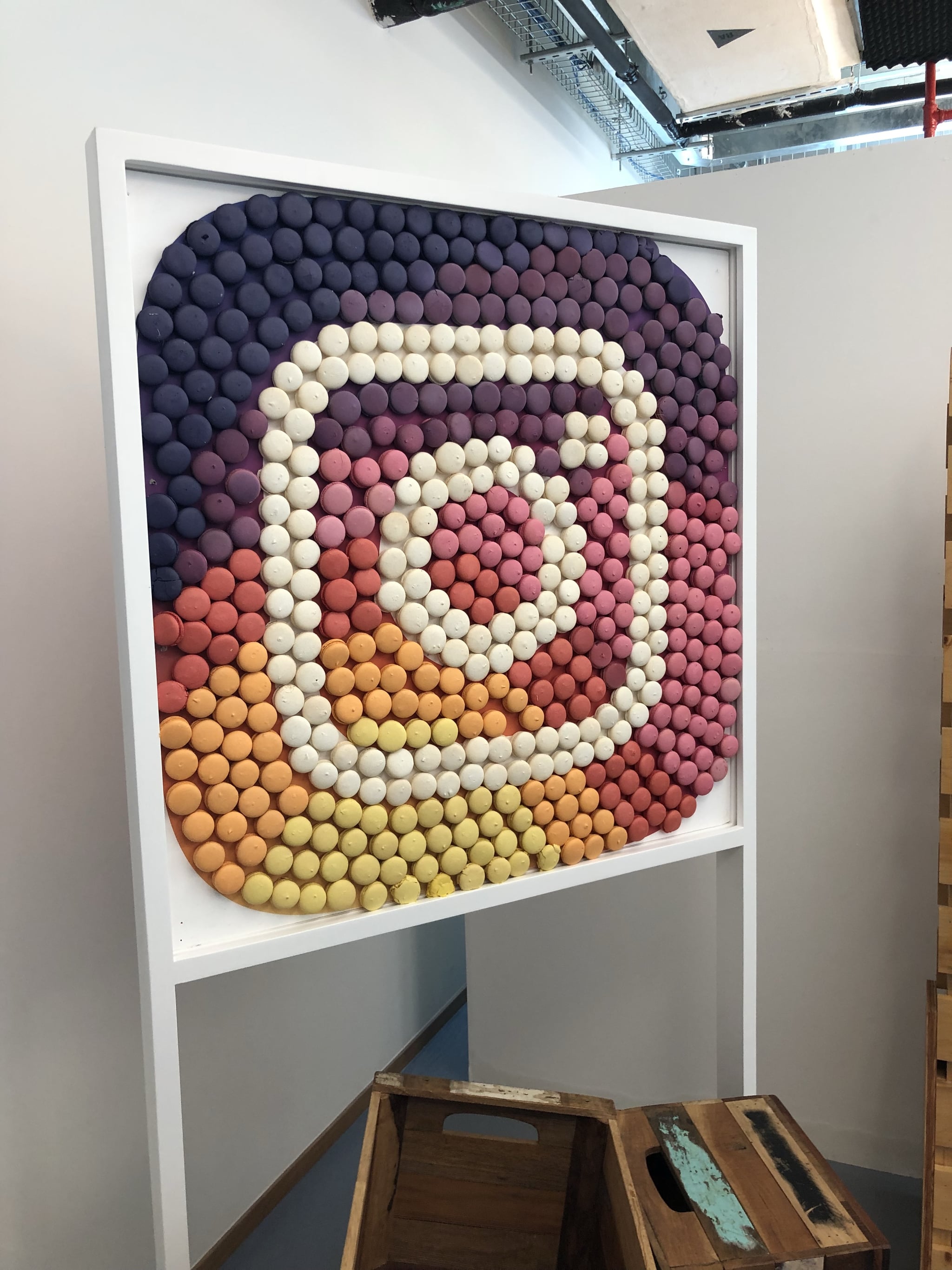 Who doesn't love a colorful sweet treat? When I took a look around they had an actual macaron wall made to replicate the look if the Instagram logo. It makes a great shot for social media! In fact, it's located in their 'selfie wall' section with a Facebook logo pinned to it. Which brings me to my next point…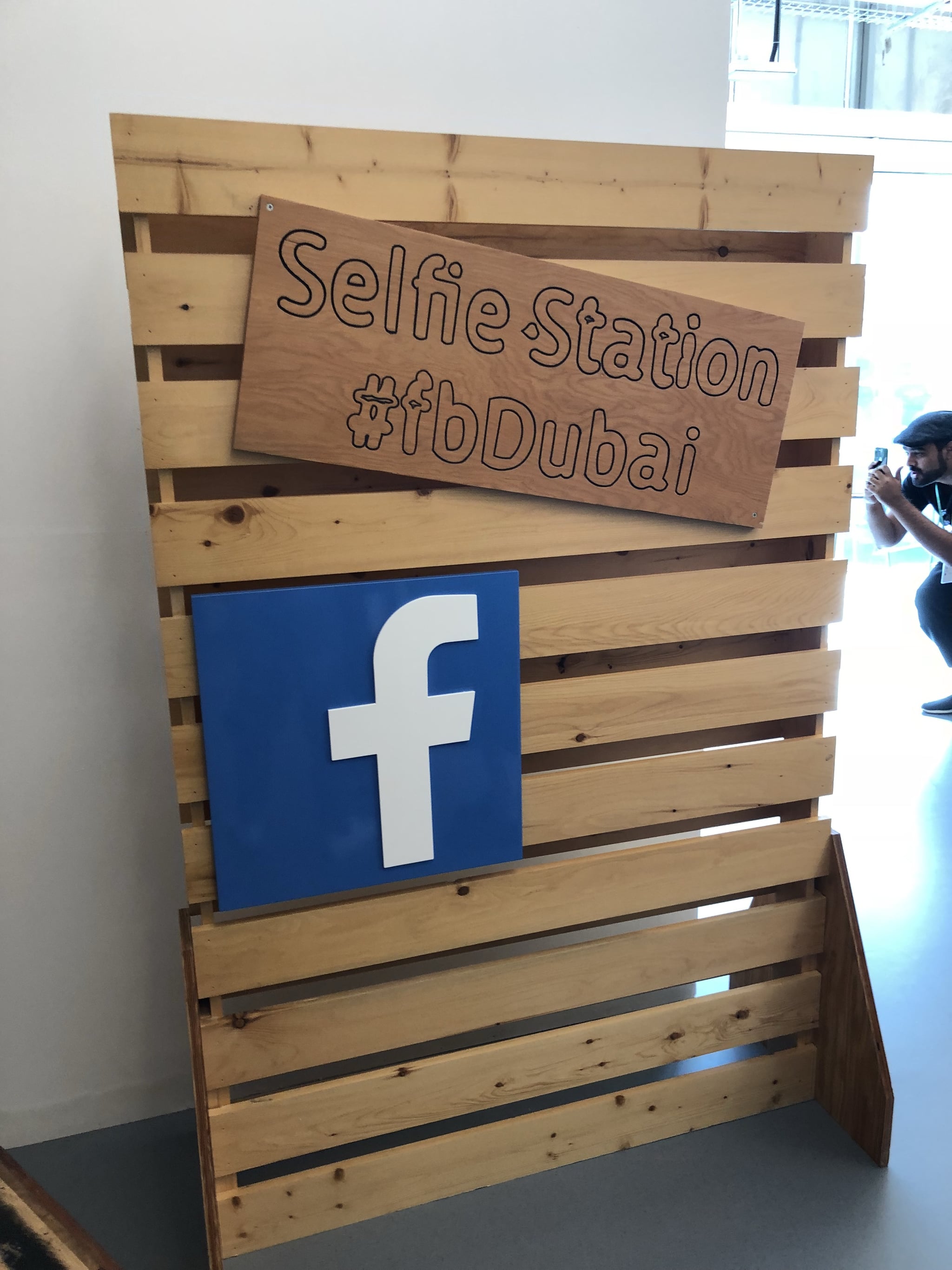 3. It's also the Facebook offices…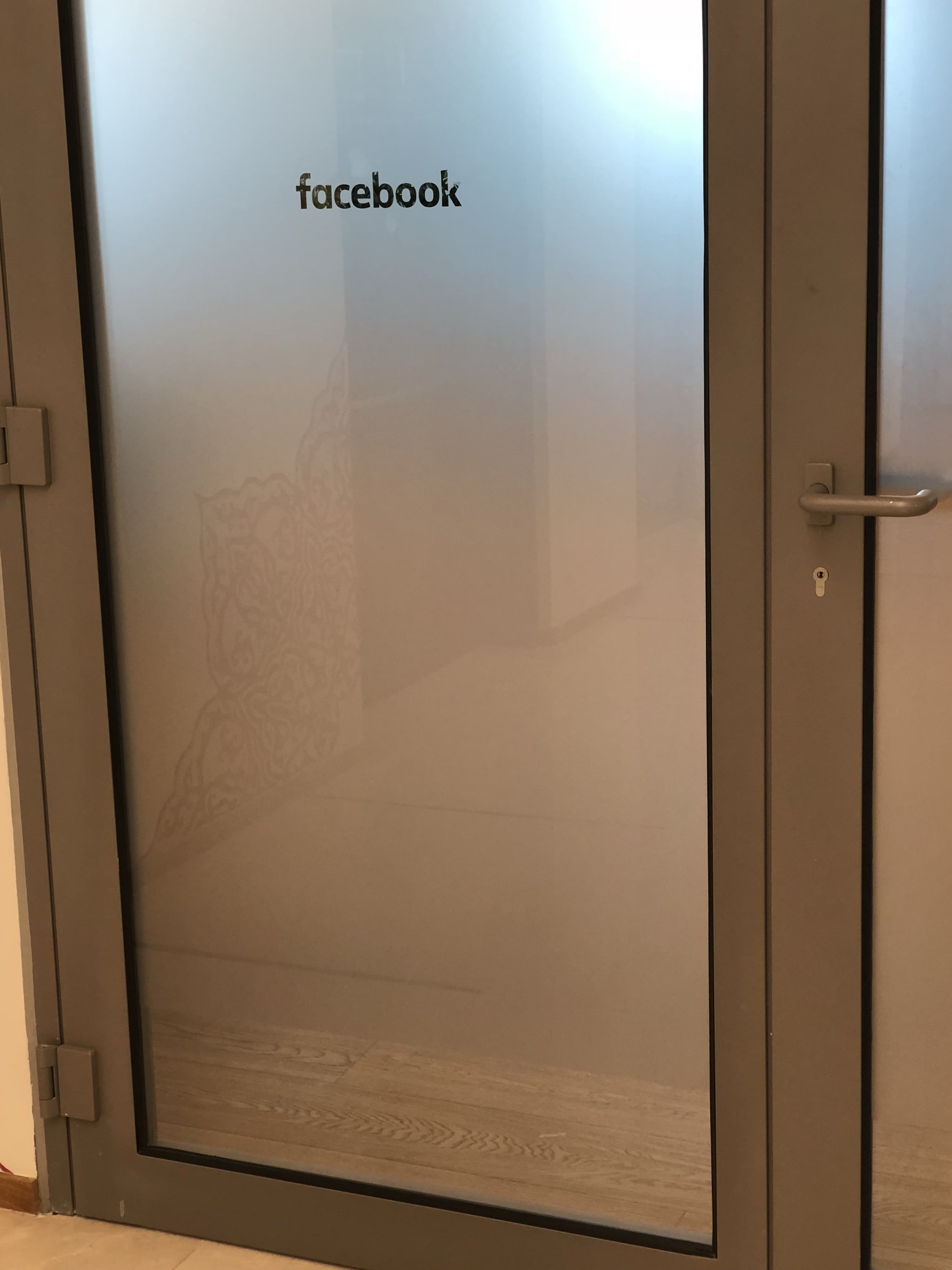 Before Instagram HQ came to Dubai, it was solely the Facebook office, which makes sense seeing as Facebook owns Instagram. In true FB style, guests are invited to sign the Facebook wall with what's on their mind (geddit?), a great way to unleash pent up emotions during the work day.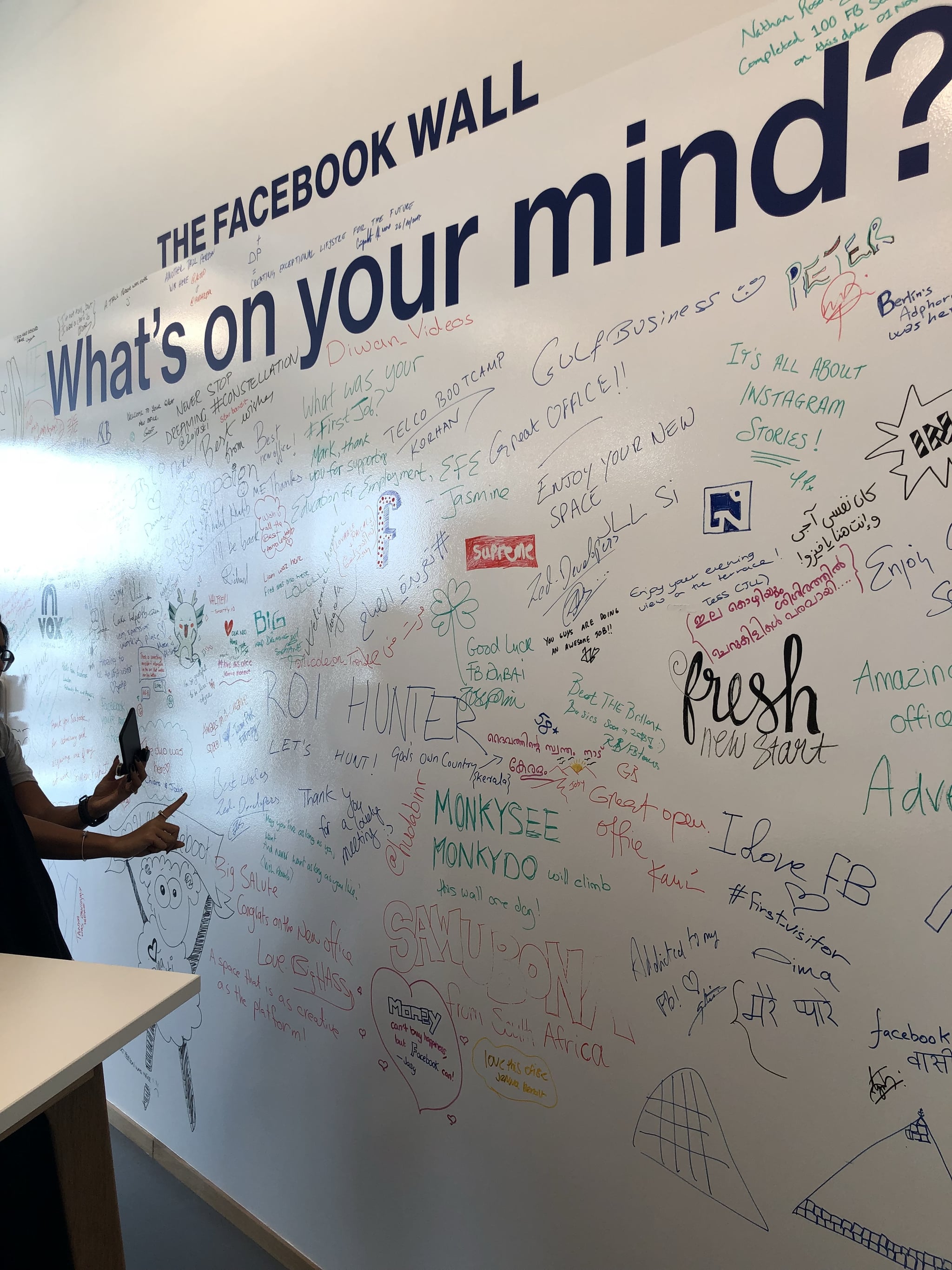 4. Snacks and drinks are free!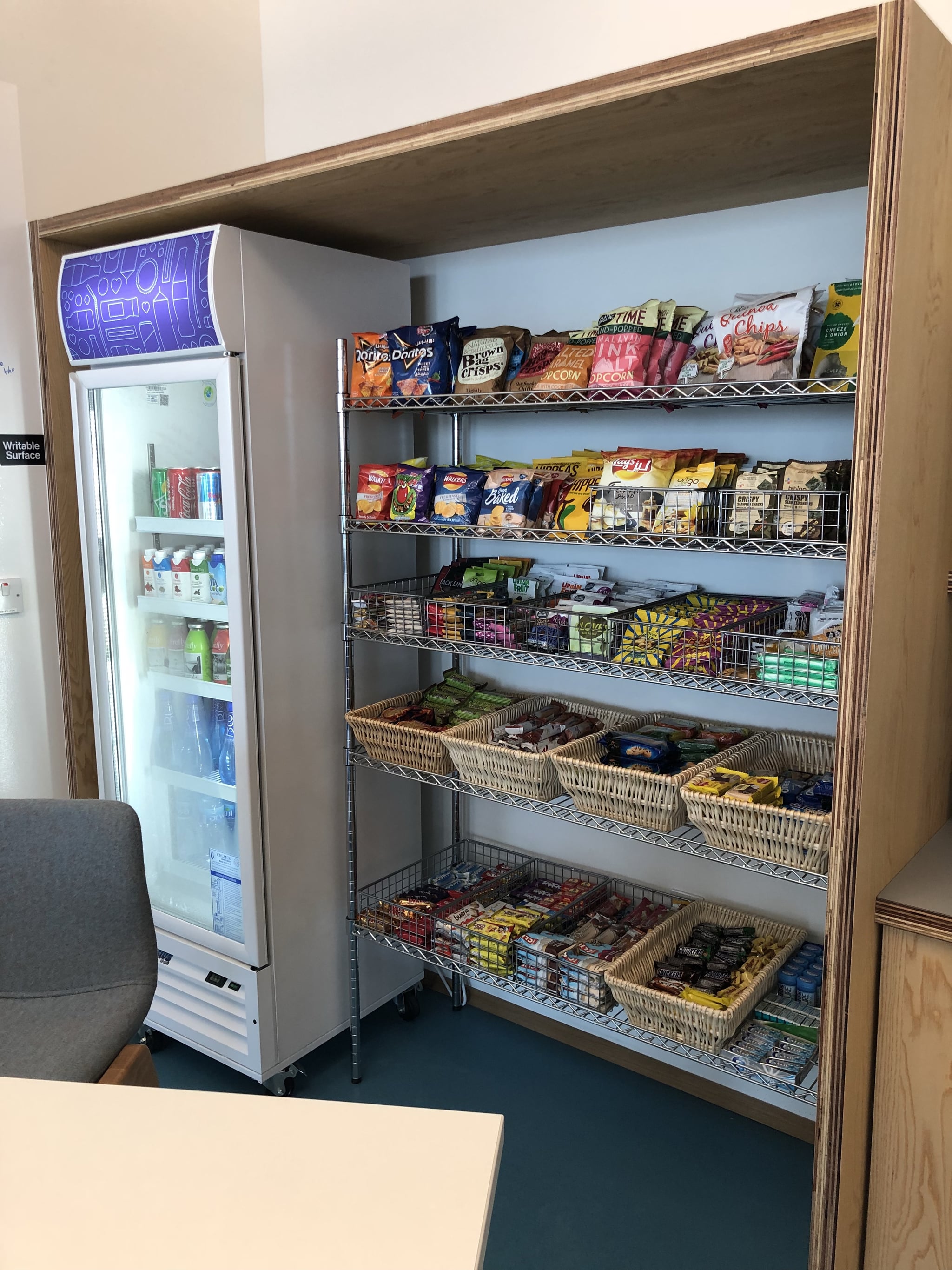 The office has a drinks and snacks corner filled with naughty bits and pieces as well as more healthy bites that will keep your energy up! Best of all, employees and visitors don't have to spend a dirham on it.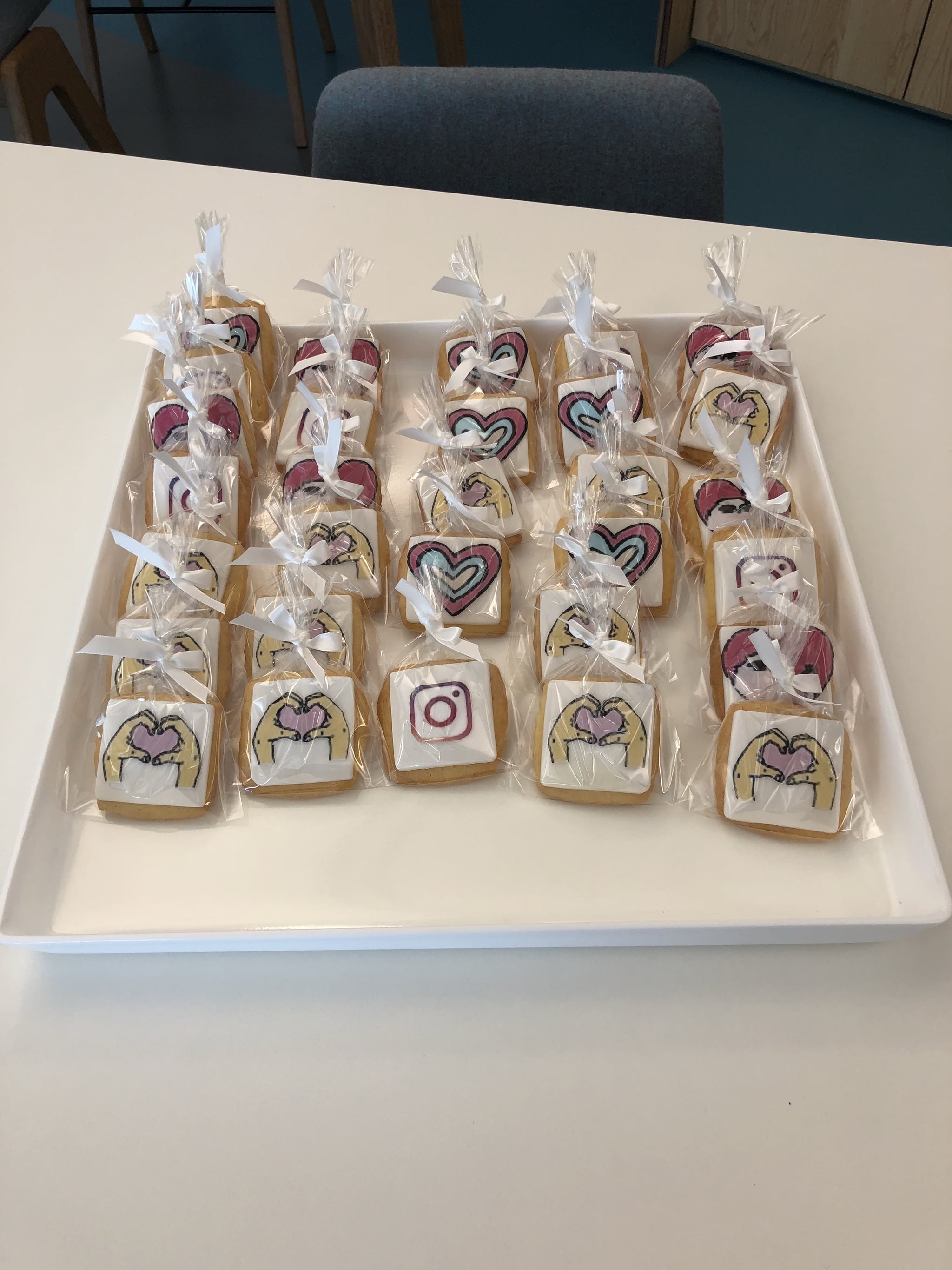 5. There's so much going on, you'll need a map to get around…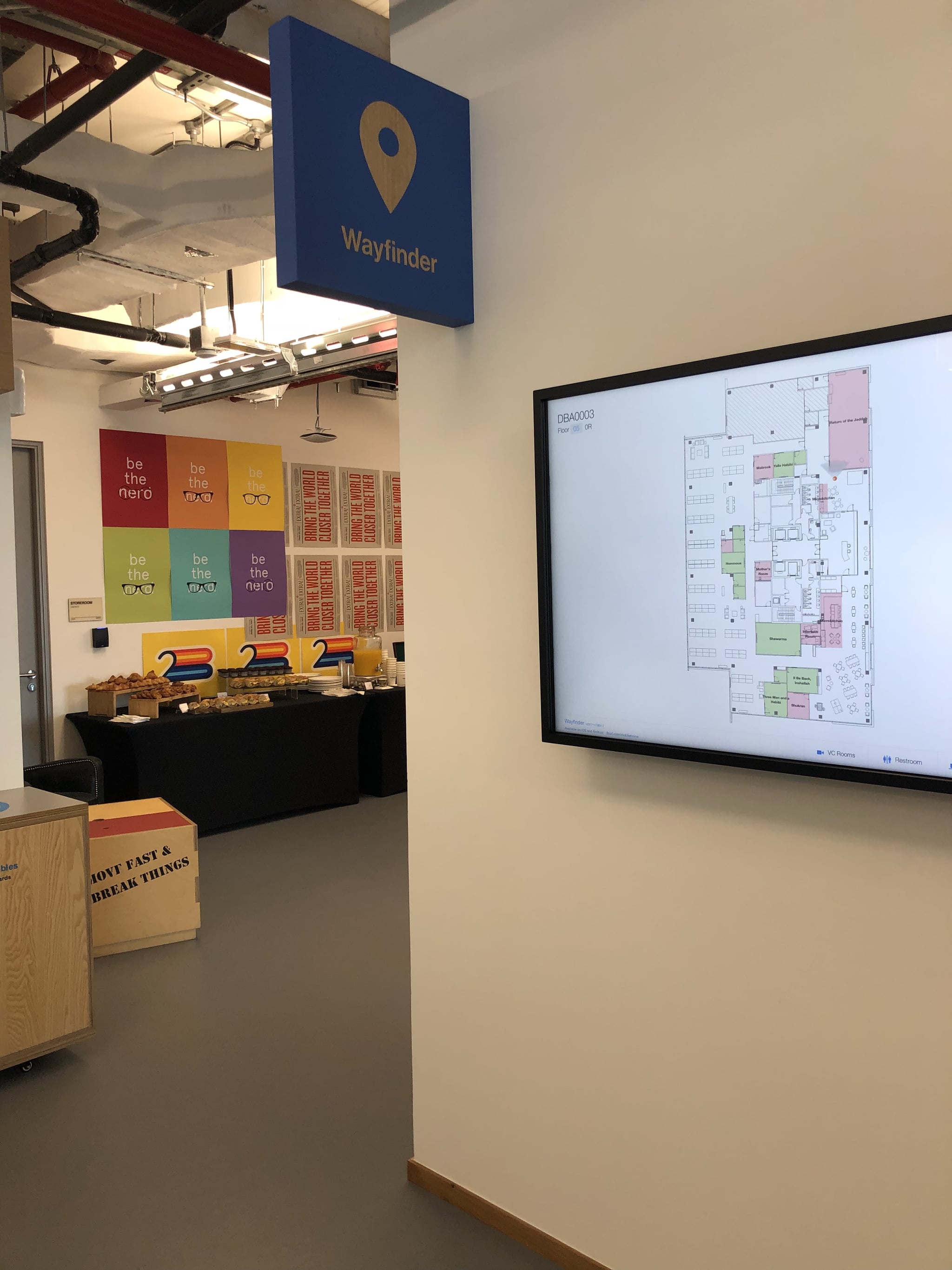 Different areas of the office are given creative names, so getting lost is a little more fun. Just ask where the 'Shawarma', 'I'll Be Back, Inshallah', or 'Return of the Jeddah' areas are for a giggle.
6. They hold some pretty cool events there too…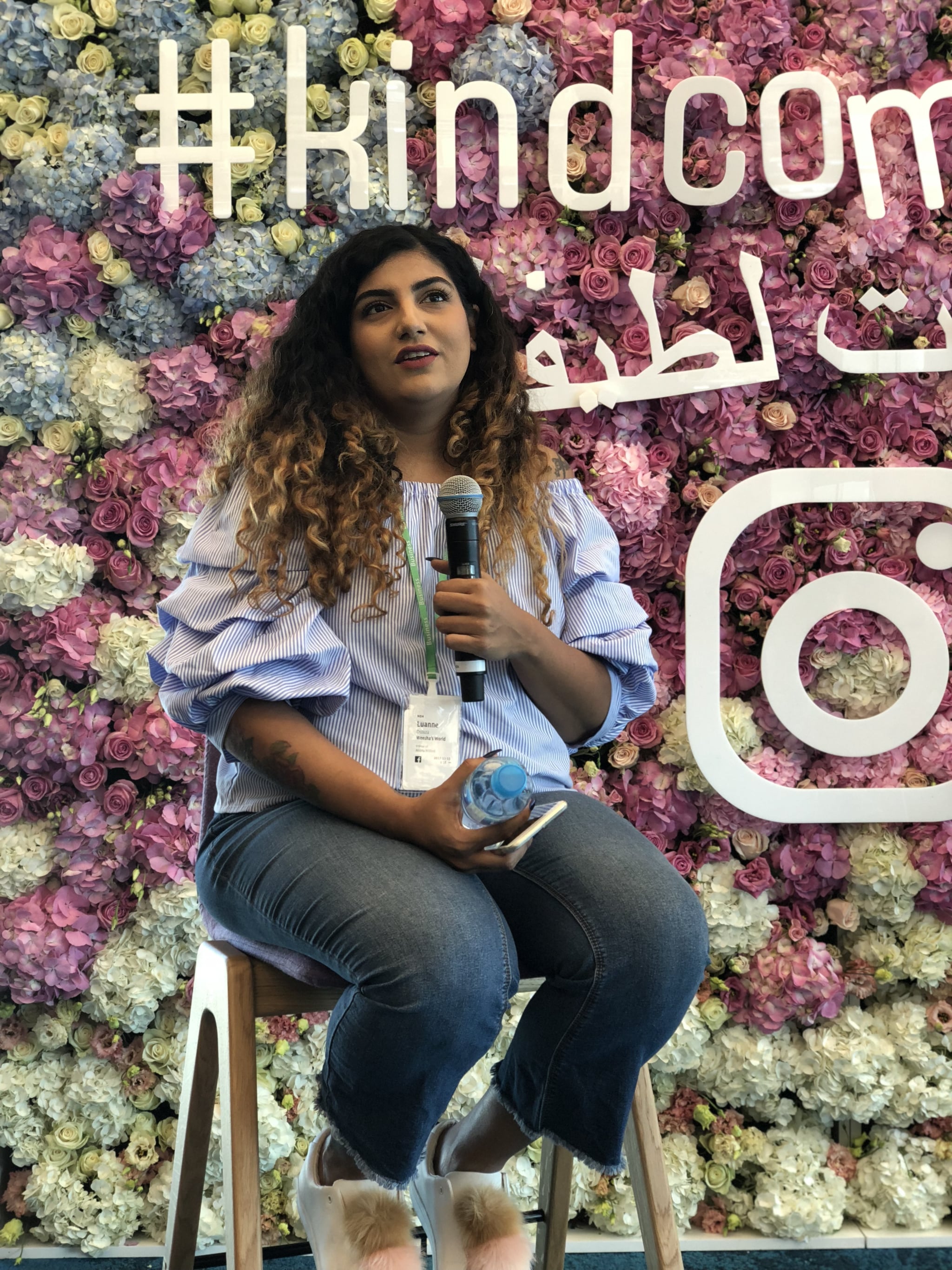 I popped in as Instagram was holding their #KindComments event, a talk with influencers from the region who discussed how being nice to one another on the platform can create a good community experience on the Internet, as well as the downsides. Azza Al Mughairy, LuAnne D'Souza and Sherif Fayed spoke front of an audience of fellow influencers to promote the hashtag.
"I'm very careful that I never post anything negative about my body because I feel like women should celebrate who they are and people should feel comfortable in their skin," LuAnne said. I couldn't agree more!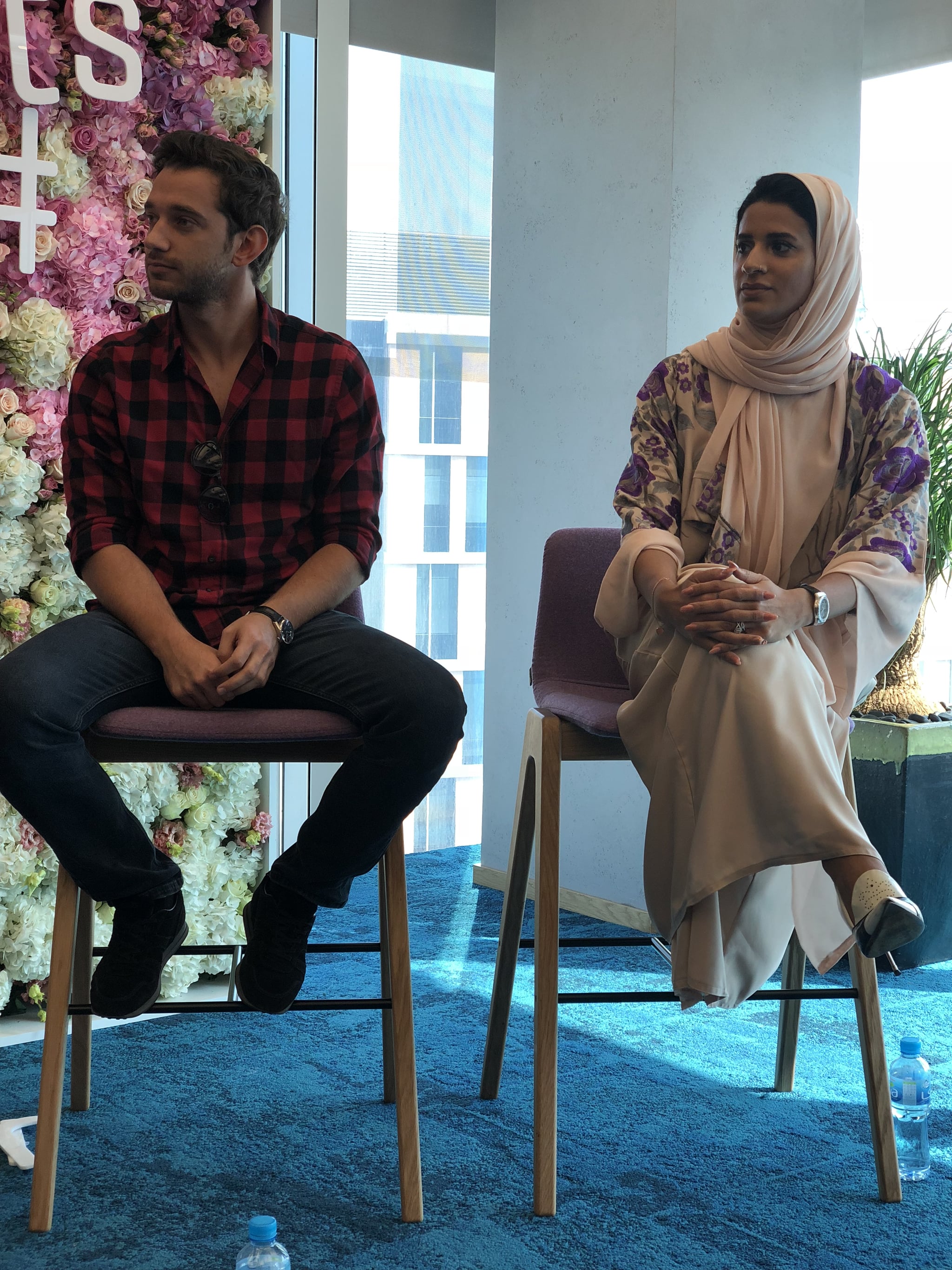 7. Everything around you reminds you of your favorite photo-sharing app…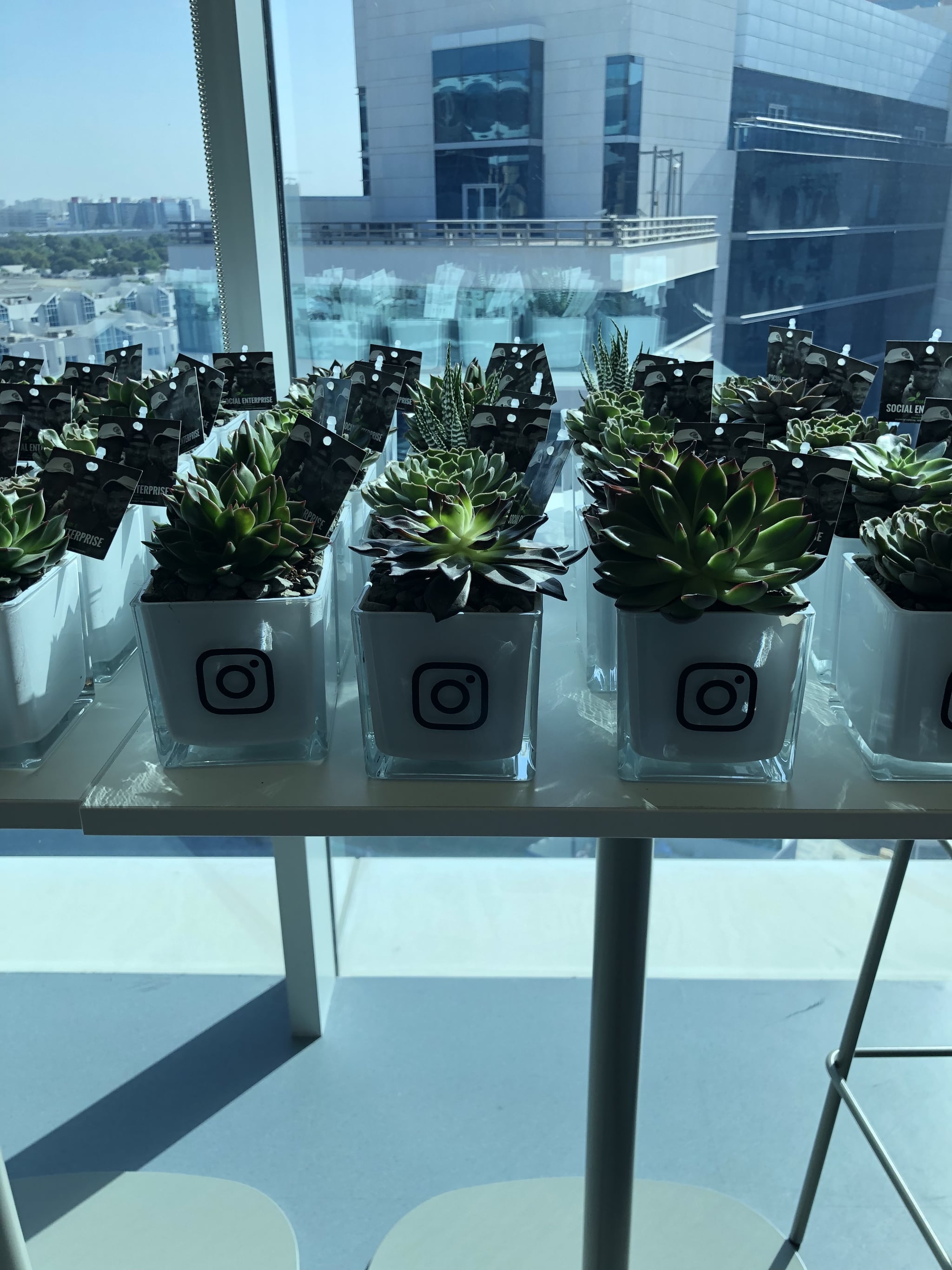 From the walls, to snacks and even plants…I wouldn't be surprised if Instagram employees started proudly tattooing themselves with the logo next!