Instagram Stories Introduces Polls
The Latest Instagram Stories Update Is Perfect For When You Just Can't Make a Decision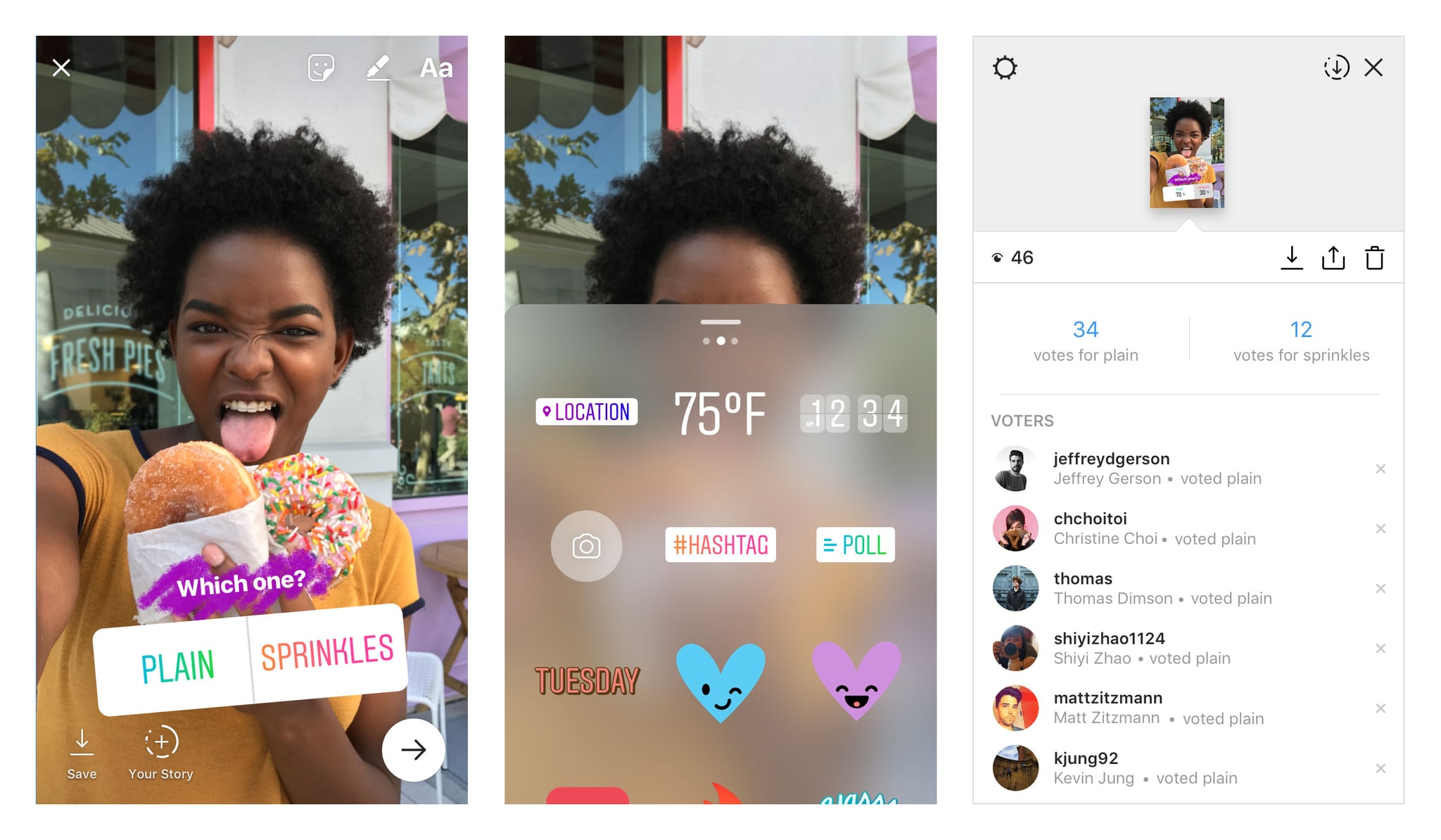 Amsterdam or Barcelona? Sprinkles or nah? We all need a little help from our friends when it comes to answering some of life's most important questions. Which is why you'll want to know all about the latest update appearing in your Instagram Stories.
Now users can ask their followers all they need to know and get a direct response in real time without having to slide into their DMs. In the same way you'd put a time or location sticker on your photo or video, all you have to do to access the polls is slide up on your screen to start customizing poll options. As usual, you can pick new colors for the text and align it wherever you please.
Then to see poll results just tap the viewers list of names on that part of your story to see the verdict (including who voted and exactly who chose which option).
Oh, the fun we'll have with this new update! See below for how's it's done, step by step: