Just Not Sorry
This Google App Keeps Women from Making One Big Mistake in Emails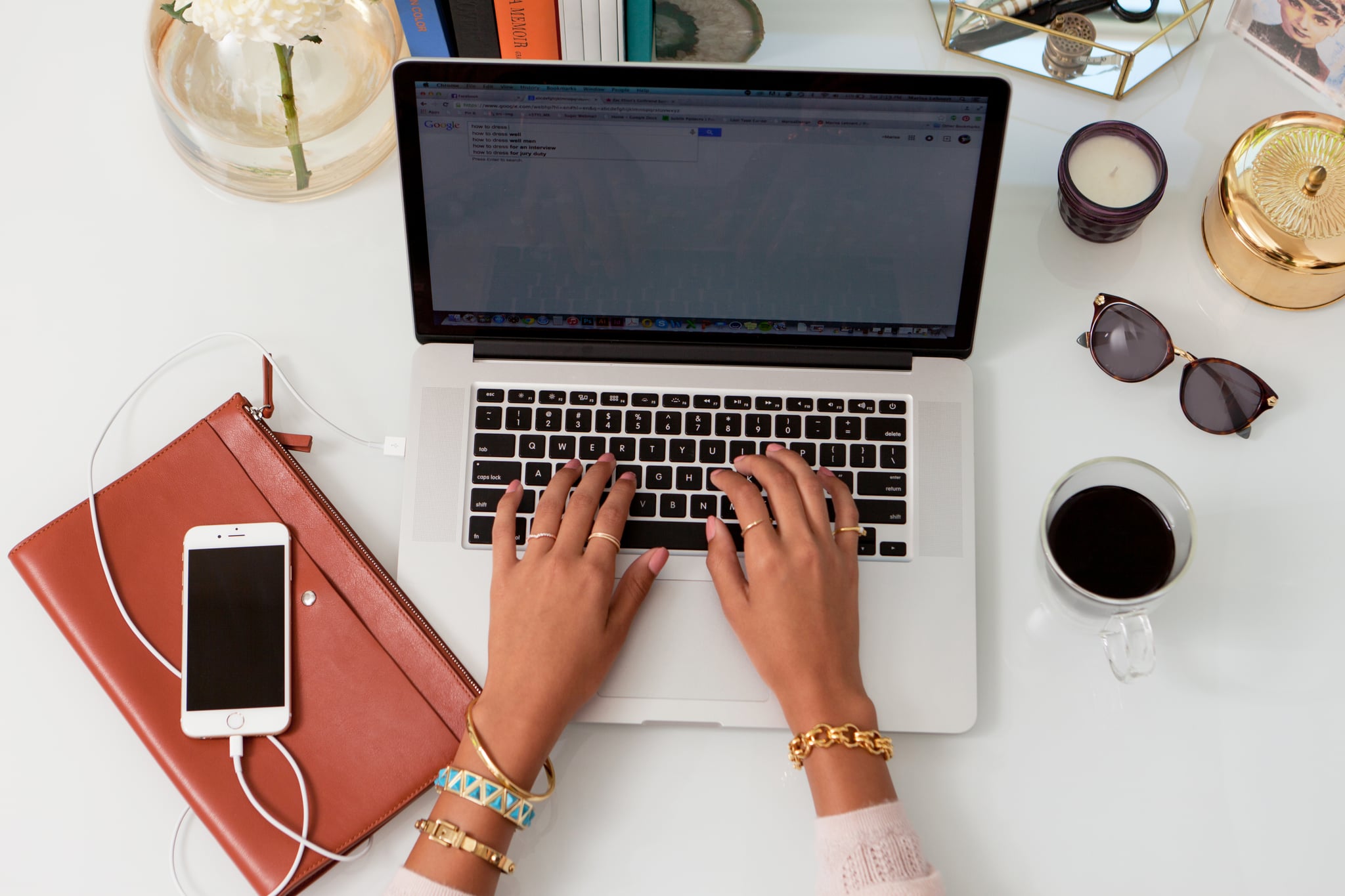 Ever catch yourself apologizing unnecessarily at work? Well now, there's an app for that.
Early last week, Google Chrome released a new extension called Just Not Sorry. Available for download at the Chrome app store, Just Not Sorry underlines phrases like "I'm sorry", "does this make sense?", "just", "actually," and "I'm no expert." According to Just Not Sorry founder Tami Reiss, these are the words that frequently clutter emails written by women, and which tend to soften questions and ideas. The app makes the writer aware that she's using the words, and when you hover your mouse above the red underline, a quote explaining the significance of that word appears. ("'Just' demeans what you have to say. 'Just' shrinks your power.")
Though Just Not Sorry is aimed at women in the workplace, after forgetting to delete the app from Chrome, I realized how often I apologize for pretty ridiculous missteps. In the past three days, I've been called out by Just Not Sorry's dreaded red underline for apologizing for buying the wrong color gummy bears and for coughing when a co-worker blew cigarette smoke into my face. I've also caught myself using the word "just" 9--yes NINE-- times in a three-paragraph email. So does the app work? Yes. But do I want to be policed by a Chrome extension? Not really.
It's a bit surprising, when typing a casual email, to be made aware of how many times I use the words that make women appear less serious, or lead men to perceive women and their opinions as dismissible, or at least, less worthy. But while Reiss' impetus for creating the app certainly stems from a very real place, in monitoring the language of the women who she seeks to empower, she's participating in the same tradition that she hopes to break away from. In other words, maybe the problem isn't the way women speak, but rather that women are judged so harshly for it.

Image Source: POPSUGAR Photography / Mark Popovich