Laptop Keyboard Doesn't Work
So, Your Laptop Keyboard Doesn't Work? What Next?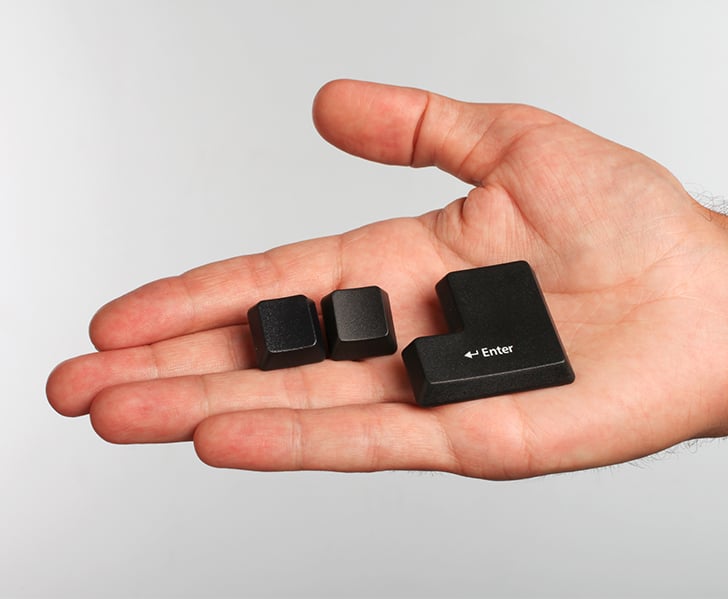 You're happily working on your laptop (or searching for a movie to stream, but shh! we won't tell) and suddenly … NOTHING.
When the keyboard's keys are not working it is usually due to a mechanical failure rather than a software issue, which means your keyboard should be replaced.
But worry not! Here are a few tricks, brought to you by Geeks, to try and save the day.
Start by determining if it's only a key, area or your whole keyboard that is not working by opening any documents and trying out all the keys
Check if there's anything lodged between the keys! Anything from breadcrumbs (yes, we know you like to snack while shopping online) to paperclips or just everyday dust, can get stuck between the keys and prevent them from working, especially with older laptop designs. To remove them you can try holding your laptop upside down and softly tapping it or running a post-it between the keys to remove hard to reach dust.
The good-old-fixes-everything restart to reboot the whole system and fix small glitches.
Try plugging in a USB keyboard to determine whether it is a keyboard issue or an issue with the port between the keyboard and cables.
Check your laptop's Device Manager. If the keyboard icon is not showing at all or has an error sign, then you will need to download the latest keyboard driver available on your laptop's manufacturer website. For Mac users, it usually recommended at this stage to just replace the keyboard!
If all else fails, then you need to reach out to the professionals! They will help you asses the issue and replace or repair the keyboard.
If you have any questions or need help with your phone, reach out to Geeks on www.geeks.ae or give them a call on 8007475.