Laptop Won't Turn On
If Your Laptop Won't Turn On, Here's How to Fix It at Home and Here's When to See an Expert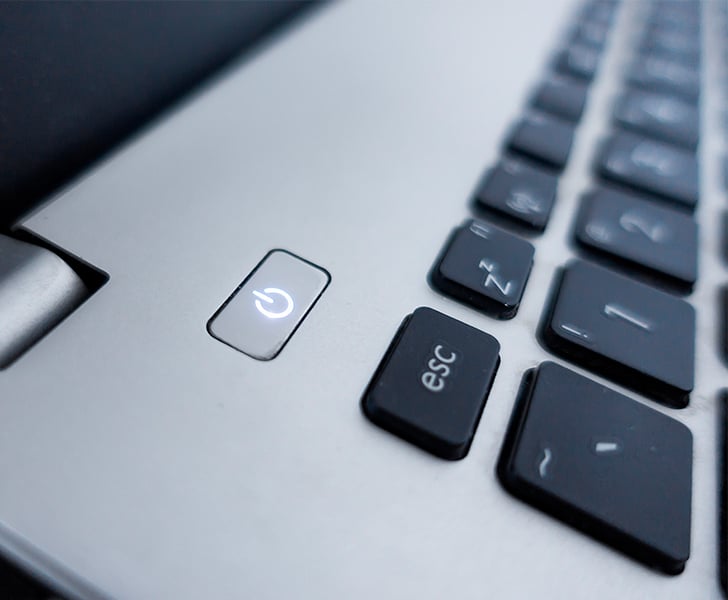 Why? Why?? Whyyy!? Presses, all the keys violently…starts praying…presses all the keys again, gently this time … Prays and begs again. This is not a horror story. This is a real-life drama that can happen to all of us when our laptops refuse to turn on. What can we say, it takes down even the strongest of us!
So how to end this awful situation? You can start by following these steps.
Connect your laptop to the charger to make sure it is not only due to a dead battery (obvious, but just putting it out there!). Also make sure the cable and charger are working properly (e.g. Check if the LED light is on), if not try again with a different charger.
If your laptop is connected to a docking station, disconnect it and try to turn it on again.
Or connect it to a charger instead, to see if the problem is from the docking station.
Remove external peripherals like a USB device or mouse to make sure they are not causing the issue and try powering your laptop on again.
Observe your battery light while charging your laptop. If the indicator is on but your laptop still won't power on, perform an electricity power cycle as follows:
a. Disconnect the charger and remove the battery (only if possible, don't use excessive force). b. Press down the power button for at least 30 seconds. c. Plug your charger again (without the battery) and try to turn your laptop on again.
If the problem persists, even after these steps, then it is most likely a hardware issue. It is time for a professional intervention to determine the problem and repair it.
But be careful! If your laptop's behavior is due to an incident like dropping your laptop, spilling water (or coffee, as if that's going to wake the thing up) or overheating, then you should avoid doing any of the above and immediately take it to a specialist. Turning it on again could amplify the issue.
If you have any questions or need help, reach out to Geeks on www.geeks.ae or give them a call on 8007475.