Learn Arabic Online
Help Syrian Refugees by Learning Arabic From Your Home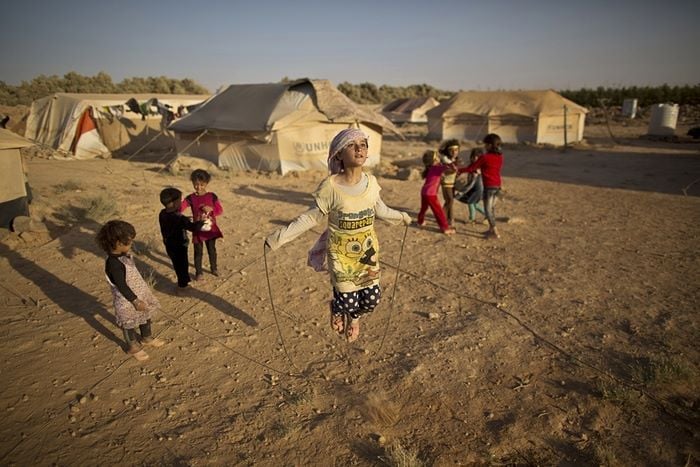 For Western expats living in the Middle East, learning Arabic is a constant (if not daunting) concern. We live here, after all, and reap the benefits of Arabic culture, so it seems right that those of us who grew up in non-Arabic speaking countries should learn the tongue of our new nation.
Picking up Arabic is notoriously difficult-- especially for native English speakers--but a new organization is changing the ways we learn language, and it's inspiring in a number of ways.
Lebanon-based online language school NaTakallam is taking the traditional method of studying language and reinterpreting it for a modern audience. Rather than attend lectures or make flashcards, students of NaTakallam turn to Skype to meet with their tutors-- all of whom are Syrian refugees. The program offers a lot of flexibility, allowing students to choose the length of their sessions and the level of their conversation, while simultaneously providing Syrian refugees with jobs teaching their native tongue.
According to The Daily Dot, "NaTakallam is not a traditional online learning platform. Conversation partners aren't certified instructors working off structured syllabi—they're Syrian refugees making a small income by talking to people who want to learn or practice Arabic. Sometimes they go weeks without a reliable Internet connection or place to live and work."
Moulham Ibrik, who is Syrian but now lives in Paris, and is working toward degrees in prosthetics engineering and intercultural business communications in two different countries, spoke to The Daily Dot about the innovative program. "I think because of the refugee crisis around the world right now, a lot of people might have started to think that the Syrians are different, or they might think that we think in a different way, that we are very conservative, that we might come to Europe and that refugees cause problems," he said. "I wanted to reach to as many people as possible to see that Syrians are like any other person around the world."
Though for now the program is primarily geared toward speakers who have some knowledge of the Arabic language, NaTakallam is headed for expansion, and plans to soon offer courses for beginners. All programs will be modeled off of Cornell University's Arabic programs.
Whether you're a native speaker or you're just getting down the basics in the Middle East, NaTakallam's language program certainly gives an incentive to Arabic speakers of all levels to engage with real people and to begin to communicate in a real way. Learn more about the program here!
Image Source: Facebook user NaTakallam