Live Link Hashtags and Profiles in Instagram Bio
You Can Now Live Link Hashtags and Profiles in Your Instagram Bio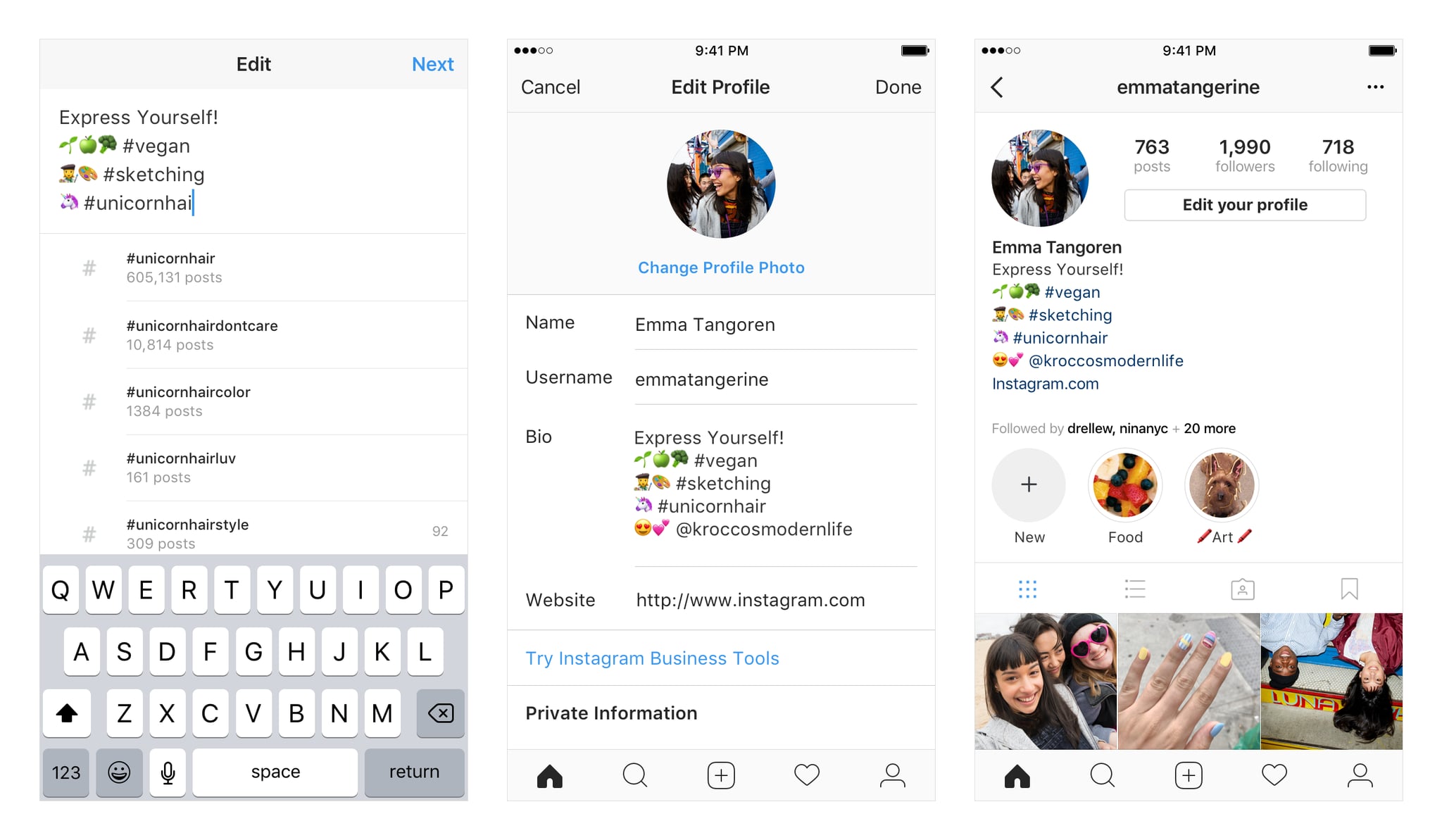 The day has finally come… How annoying that up until now you couldn't directly @ link through to another Instagram profile in your bio? My personal profile for example, not being able to send friends to @popsugarme simply by clicking on the text.
Now the Instagram gods have finally felt our pain and are now letting us express our love for all things #celebrity #fashion #beauty and much much more from beneath our little profile pictures.
It's so easy to set up now: Just head on over to "Edit Profile" and you'll see # suggestions start to flow once you start typing about your favorite subjects that perfectly describe you and what your Instagram profile is about.
There is a catch with the profile thinks though. When @ mentioning another profile in your bio, the linked account will be notified and can choose to remove the live link. If that happens, the text still appears the old-fashioned way.
Fair enough!