Maisie Williams Emoji
Maisie Williams Looks EXACTLY Like This Emoji — She Agrees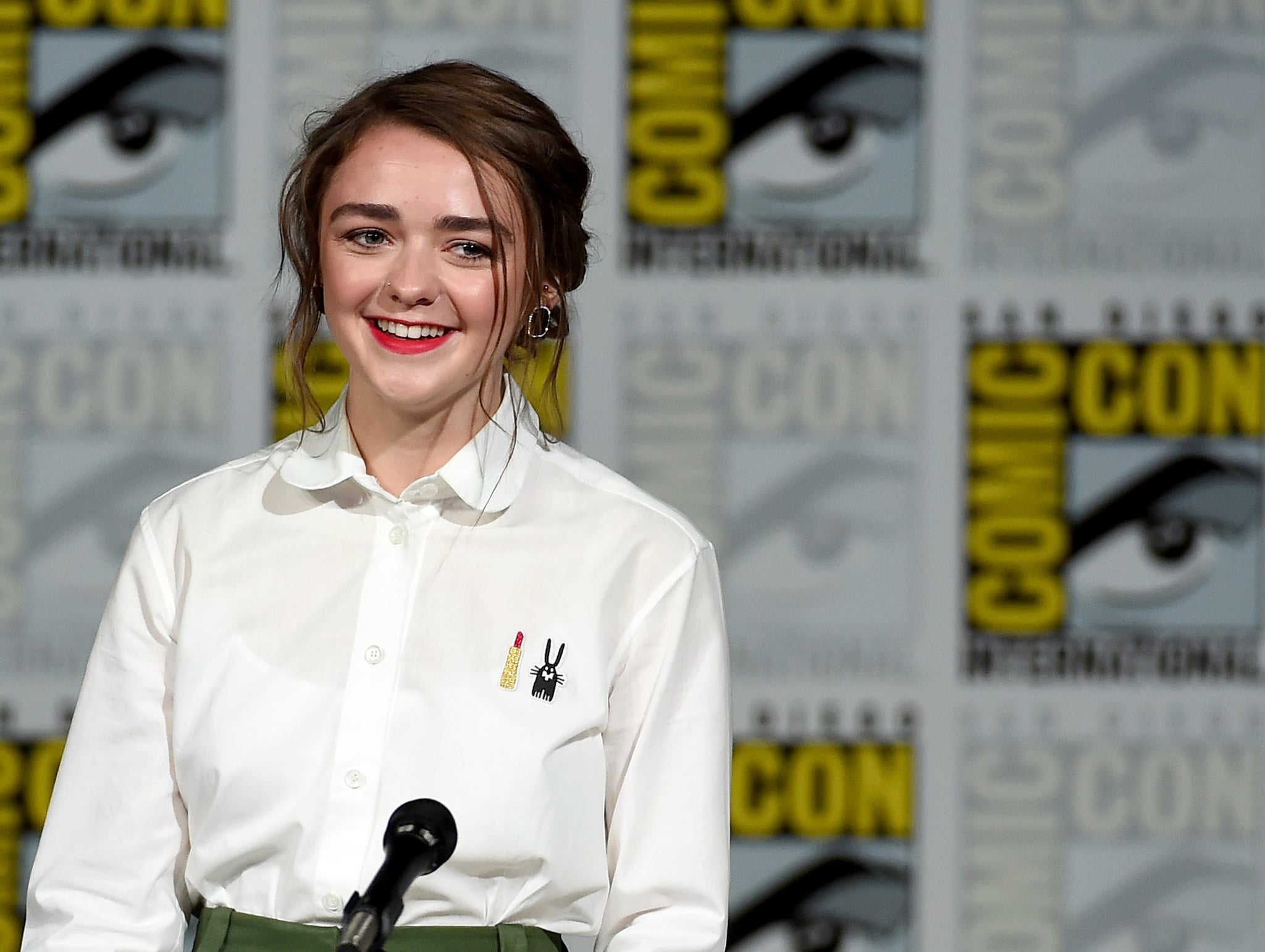 The next time you use a certain emoji, you might realize that it looks oddly familiar. Does it remind you of someone perhaps? If you're thinking Maisie Williams, you're not wrong. The actress herself came to realization and has fully embraced it.
Maisie Williams tweeted on March 7 that she's "come to terms" with her looking like an emoji. She even used the emoji she thinks she looks like.
I've come to terms with the fact that I look like an emoji
🙎🏻🙍🏻👸🏻👩🏻👧🏻🕵🏻‍♀️

— Maisie Williams (@Maisie_Williams) March 7, 2017
She then tweeted a followup photo of comparing herself to the "woman pouting" emoji.
March 7, 2017
The similarity is totally on point and fans of Maisie totally agreed. Her first tweet has more than 8,000 "likes" and 900 retweets. Her second tweet has more: 19,000 "likes" and 3,000 retweets. One user even photoshopped Maisie's face into the emoji.
Emaisie pic.twitter.com/qVLIwbjo4J

— Alien sad (@_DinahsRoar) March 7, 2017
Plenty of others also made Game of Thrones references.
A girl has no name.

A girl has an emoji.

— Grand Moff Snarkin, NOT an EM parody, Bearified🐻 (@N7IRL) March 7, 2017
@Maisie_Williams a girl wears many emojis

— Adam Warrenchak (@AdamWarrenchak) March 7, 2017
@Maisie_Williams A girl does not look like an Emoji. An Emoji looks like a girl.

— Michael Winters (@MikeCWinters) March 7, 2017
Do you agree with the comparison? We definitely do! Maybe this will inspire Maisie to come out with her own emoji inspired sticker pack.
Image Source: Getty / Ethan Miller