Monkey Emoji Question
A Debate Over the Monkey Emoji Is Tearing the Internet Apart
There are many debates on the internet that unite and divide us. A new one brewing over the three monkey emoji is the latest one.
Started by Twitter comedian Jonny Sun, the tweet asks a simple question: Are the three monkey emoji that make different faces the same monkey or three different monkeys?
seriouse question!!!

🙈🙊🙉

— jonny sun (@jonnysun) May 9, 2016


Of course, the poll instantly drove Twitter users into an outrage and everyone is picking a different side for several reasons.
@jonnysun it's 3 different monkeys what the hell jonny

— JARRY LEE (@jarry) May 10, 2016
.@jonnysun Wikipedia literally states there are THREE wise monkeys with THREE SEPARATE NAMES. check and mate. pic.twitter.com/2CtqbpSRjE

— Sam H. Escobar (@myhairisblue) May 10, 2016
@jonnysun
ONE MONYKEY JOMNY 🐵🙈🙉🙊🐒
ONE CATTE 😹😻😺

— darth™ (@darth) May 10, 2016
@jonnysun Not even a debate. The "one monkey" people are explicitly wrong pic.twitter.com/nW5ePUZAeU

— Andrew McDonald (@AndrewM138) May 10, 2016
@jonnysun my brother's opinion (markings = monkeys) pic.twitter.com/TgKFYpAr0P

— ✨isabel✨ (@iz_aries) May 11, 2016
@jonnysun IS THIS REALLY WHO YOU WANT TO AGREE WITH PEOPLE??? pic.twitter.com/vekqGcn1s4

— The Monkey Emoji (@onlymonkeyemoji) May 10, 2016
The poll, which ended, came in pretty close. Of the 211,701 votes, 53 percent believe it's one monkey and 47 percent believe it's three different monkeys. Sun himself believes it's only one monkey. Now it's time for you to decide. Is it one monkey or three? Let us know in our poll.
How many monkeys do you think there are?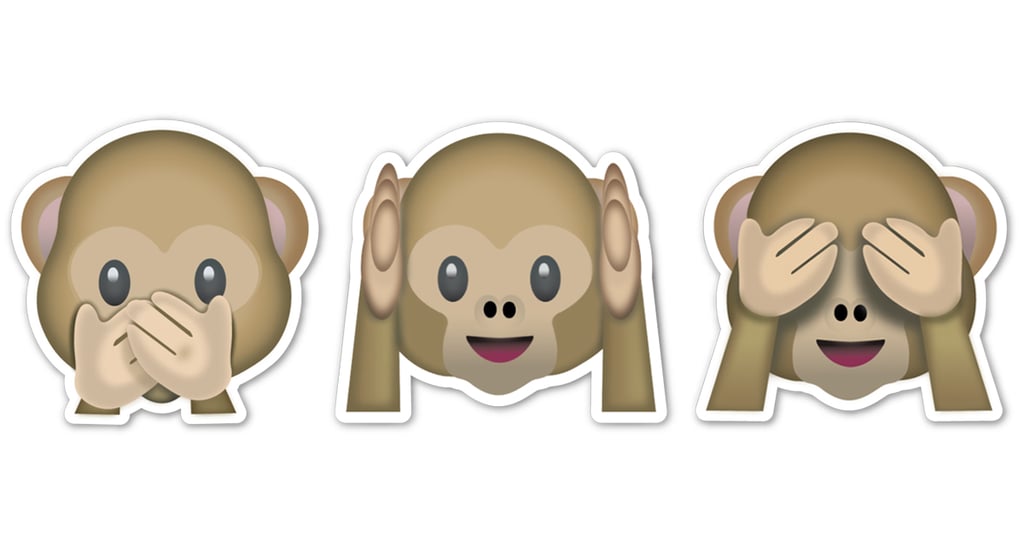 I'm going to lose sleep over this.