NASA Photos of Dubai
NASA Released Photos to Show How Much Dubai Has Grown in 50 Years
Urbanization of #Dubai as seen from the space over the past 4 decades (1977 - 2017)
Image Courtesy: @NASA + @Thom_astro pic.twitter.com/DOvgXv7yI4

— Dubai Media Office (@DXBMediaOffice) May 10, 2017
We've seen Dubai from above from every angle, and in every way. From the guy who found every letter in the alphabet using Google earth to all the stunts we've seen from Skydive Dubai, we are not lacking in views of Dubai from the top.
In a city where constraction is constant, though, it's amazing to look at a comparison of the skyline over the years. A newly released series of photos from NASA shows exactly that, illustrating the urbanization of the Dubai over four decades.
The photos, which show Dubai from the sky in ten year increments from 1977-2017, really show how the city literally grew out of the desert and into a major world player.
The exact dates of the photos have not been released, but the most amazing jump comes between the last two.
One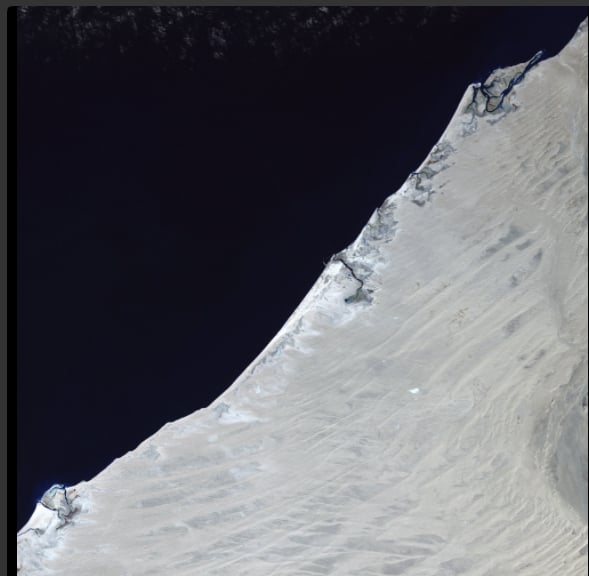 Two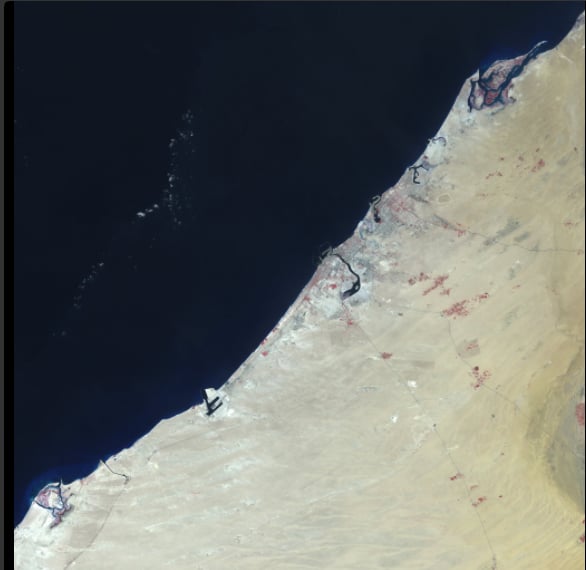 Three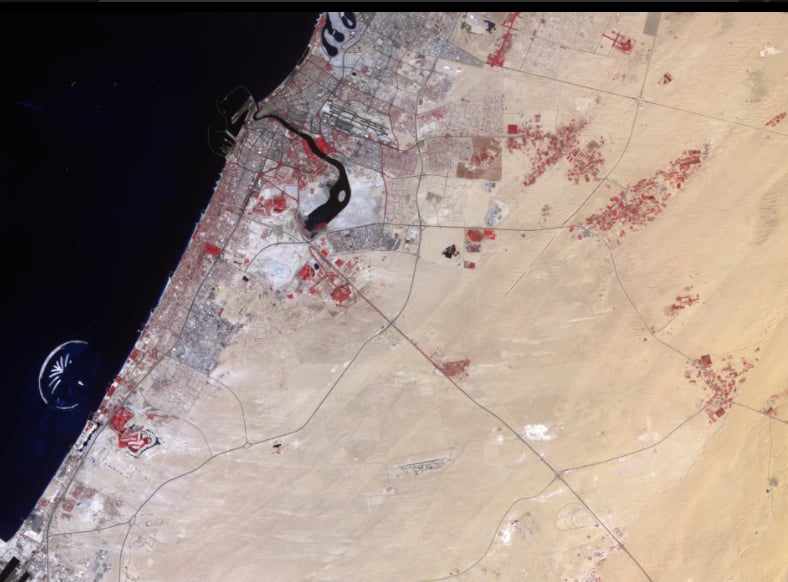 Four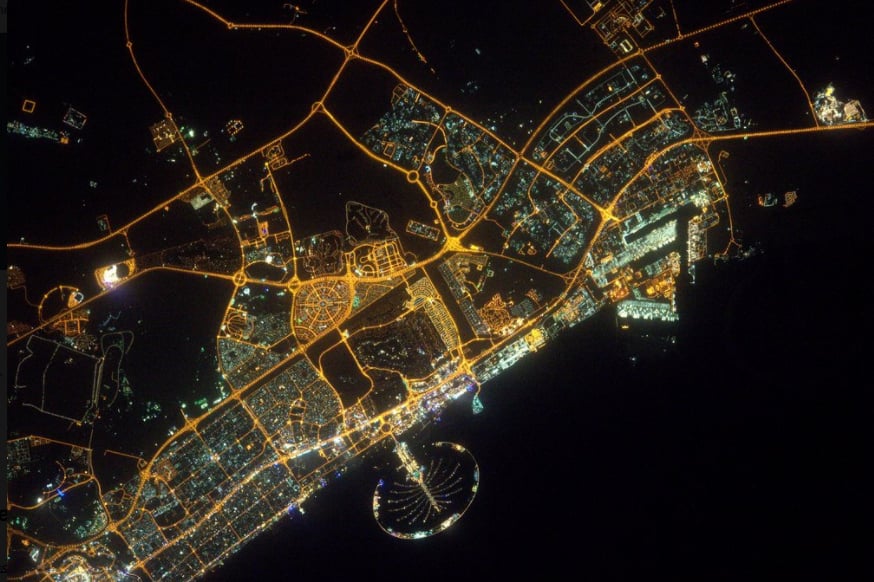 Image Source: Dubai Media Office