New Emoji 2016
38 New Emoji Are Coming, Including Avocado!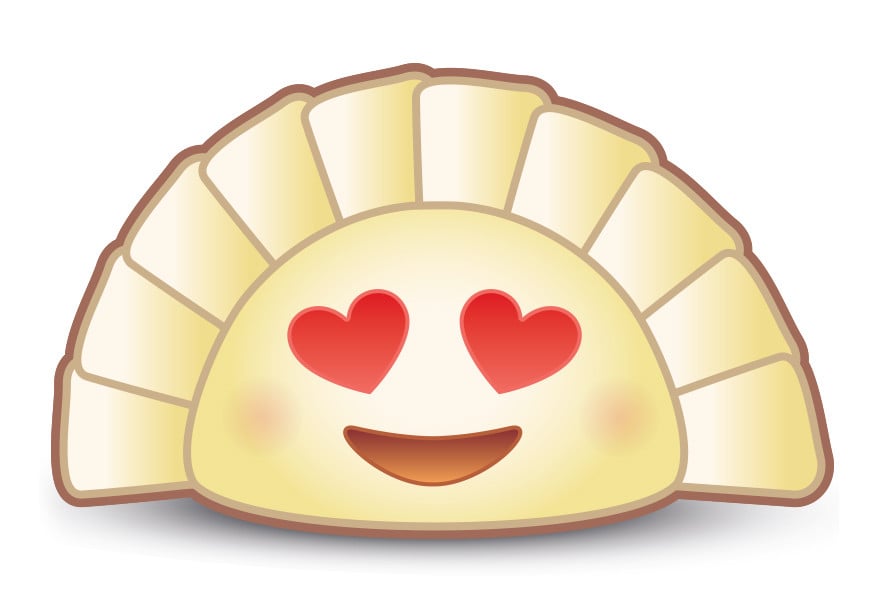 Source: Yiying Lu
Make way for four new emoji that will arrive later this year to your smartphone. After a successful campaign, the dumpling, fortune cookie, takeout box, and chopsticks emoji are going to become part of your daily life.
The campaign to add a dumpling emoji began in 2015. It was started by Jennifer 8. Lee, a former New York Times journalist and current CEO of Plympton. She noticed that dumplings, a seemingly universal food item, was not on the list and wanted to fix that. Two websites and a Kickstarter campaign later, that is now a reality. The conversation is now more than just an emoji dumpling. Lee wants to start Emojination, an organization that will decide "emoji for the people, by the people." The Kickstarter campaign was originally set to raise money to join the Unicode Consortium as a non-voting member, but with more than $11,000 raised, Lee can hopefully join as a voting member.
Other emoji will be coming in 2016. Back in August, Emojipedia released mockups of what they can look like. Created by artist Joshua M. Jones, the new expressions, like selfie and lying face, are excellent, and while many people aren't fans of the clown face, we think he's all right.
Source: Emojipedia / Joshua M. Jones
These emoji are part of the Unicode 9 update expected to be released in June 2016. Many of these were requested by a variety of groups or pointed out to the Consortium as certain "gender counterparts" that were missing. For example, there's a princess but no prince and a Father Christmas but no Mother Christmas.
As for coming up with new bird emoji, the highly renowned Cornell University Lab of Ornithology was consulted. While the group asked for 16 new bird emoji, only three made the cut: the eagle, duck, and owl emoji.
Here's the full list of the 38 new emoji:
Face with cowboy hat
Clown face
Nauseated face
Rolling on the floor laughing
Drooling face
Lying face
"Call me" hand
Selfie
Raised back of hand
Left-facing fist
Right-facing fist
Handshake
Hand with first and index finger crossed
Pregnant woman
Face palm
Shrug
Man dancing
Prince
Man in tuxedo
Mother Christmas
Wilted flower
Scooter
Motor scooter
Octagonal sign
Clinking glasses
Black heart
Croissant
Avocado
Cucumber
Bacon
Potato
Carrot
Fox face
Eagle
Duck
Bat
Shark
Owl
Emojipedia also posted a list of proposed emoji that are not yet at the candidate stage but could still become a part of it. It includes:
Butterfly
Deer
Gorilla
Lizard
Rhinoceros
Leg
Sneezing face
Baguette bread
Green salad
Stuffed flatbread
Shallow pan of food
Tumbler glass
Drum with drumsticks
Shopping trolley
Spoon
While we think they still missed some key emoji, it's still pretty great to finally see the avocado emoji in action. But let's be real: nothing will ever be better than the poop emoji.