Patrick Sawaya Paris Fashion Week iPhone X
This PFW Photographer Snapped From an iPhone X and We're Never Using a Camera Again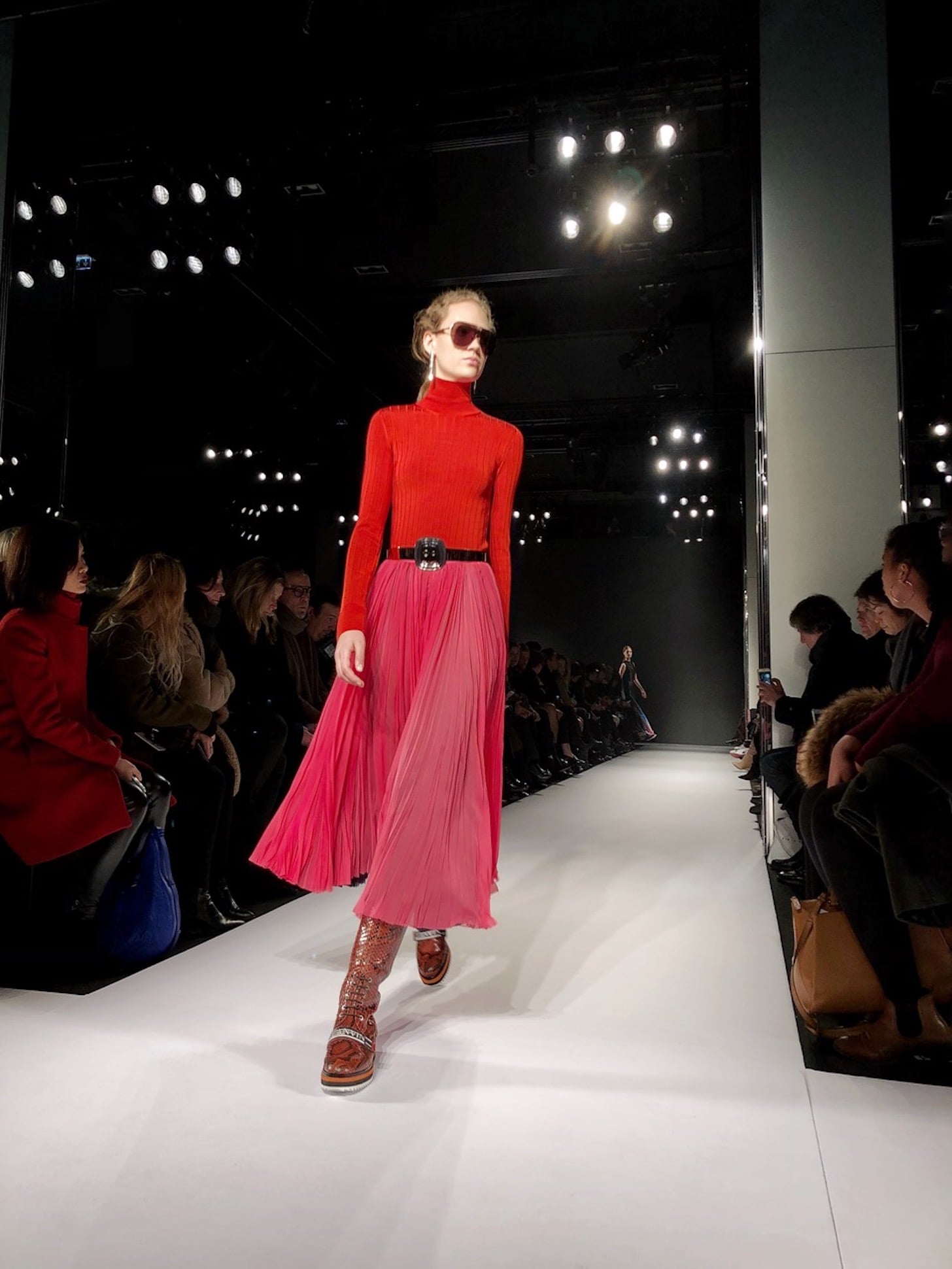 With Paris Fashion Week closing out last night, we're in awe with every single look that Fashion Month brought us. And despite there being some awesome shots from brands and pictures agencies from the runway, to backstage and in the FROW, we'd love to get our hands on the attendees' personal collection.
Fashion photographer, Patrick Sawaya, shared some of his snaps from a stylish week in France and we wouldn't be able to tell the difference between what he took on his iPhone X and what was taken with a DSLR.
Check out his tips for getting the perfect event photos below.
Lighting is everything
Getting that right picture needs that perfect light. Look out for light source: if you're shooting outdoor, have your subject pointing towards the sun. If you're shooting indoor, make sure your subject is pointing towards the light source and not behind it.
Get the right composition
You want to build character into your photos. To do that, try putting your subject in front of an interesting background. Clean, plain background or interesting architectural walls would make the perfect shot to showcase fashion looks.
Play with the angle
Ever wondered why the models in your photos might look short or slightly unflattering?
Experiment with different heights in which you capture people. I personally recommend positioning your phone towards your waist line. The silhouette will look flattering as if taken by a professional.
Orientation: Portrait or landscape?
Fashion pictures are mostly shot vertically. Besides the models being beautiful, so does the runway itself. I always recommend capturing the closing shot of every fashion show with a horizontal shot as you get to see all the models walking down the runway with the set built for that particular show.
It's all about white balance
The dilemma of having warm or cool images is endless. I personally like my pictures with a hint to warmth as it's more appealing and more vivid. Keep your iPhone camera on auto white balance and you'll be able to adjust it when post editing.
Portrait Mode is life
An amazing feature to use for close-ups on your iPhone is Portrait mode. Experiment with it for all the makeup or jewelry shots. Use the Studio Light to brighten facial features. I also recommend Stage Light to isolate your subject in the spotlight for a more dramatic look and feel.
Tackle tricky exposure
Getting the right light and focus in a show is tricky because the light is too bright on the runway and too dim for the audience. An awesome feature on iPhone is the AE/AF lock (auto exposure/ auto focus). Tap and hold your focal point on the runway until your see the AE/AF lock banner appears. All you need to do then is wait for the model pass in the frame and snap the perfect shot.