Rain in UAE 2016
This is Why It's Rained So Much in The UAE This Year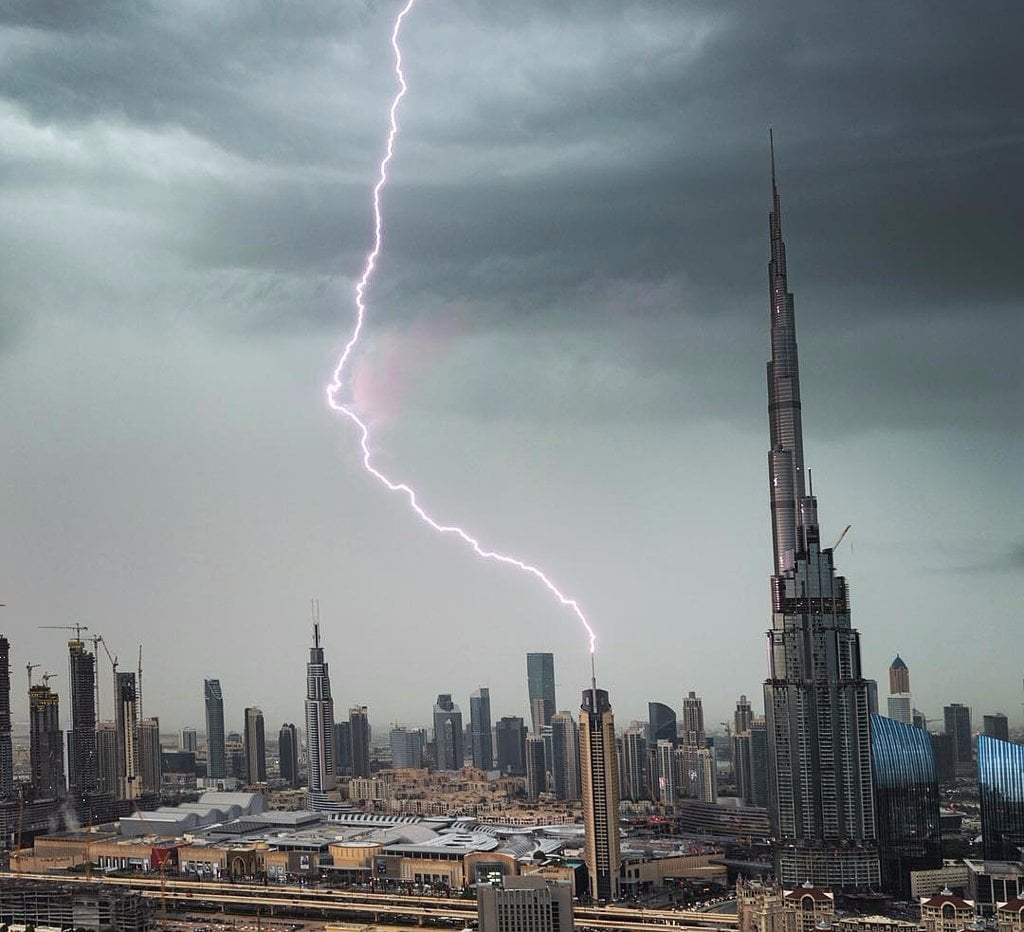 If you feel like it's been raining more than usual in the UAE lately, you're right. In fact, a storm that hit the UAE in early March produced the highest level of rainfall in 24 hours since the country began keeping records in 1977.
The March 9th storm, which left traffic on Sheikh Zayed Road in a standstill, generated 287 millimeters of rain in 24 hours. This amount of rain is nearly unheard of in the UAE, where the annual rainfall rarely exceeds 120 millimeters.
This storm, as well as a number of other rainy mornings or surprise showers in recent months, have shocked locals and tourists alike, but there's an explanation to why we've had such a wet 2016, and it may surprise you.
A process called 'Cloud Seeding' is what's behind the frequent rainfall, in which twin-propeller planes fire salt crystals into clouds that are determined as able to generate rain. One seeding session typically takes two or three hours, depending on how many clouds are targeted, and rain begins to fall about 20 minutes after the clouds are injected. Only fluffy, cumulus clouds are injected, as flat clouds don't generate enough condensation. According to The National, 77 seeding operations took place between January and March of this year, which is three times more than occurred during the same period in 2015, and can help explain the increase in rainfall.
طائرات #المركزالوطني_للأرصادالجويةوالزلازل خلال عملية تلقيح السحب منذ الصباح الباكر، seeding since early morning pic.twitter.com/IDrlMs1Xdd

— المركز الوطني للأرصاد (@NCMS_media) January 3, 2016
The reason for seeding clouds is straightforward: the UAE uses groundwater reserves at least 20 times faster than they can be replenished, and therefore, more water needs to be produced. The cheapest way to do this is by seeding the clouds. The reason there have been so many more seedings in 2016 than in years past is simply because there are more viable clouds-- meaning more clouds that will produce rain when injected with the seeding solution.
A video produced by CNN earlier this year helps explain the science behind seeding, but the biggest lesson the increase in seeding has taught us this year is that the weather isn't as predicitable as we think.
Seeding isn't only to keep the grass green and to break heat waves. More important than that, seeding can help provide people in desert-climates with freshwater as the world's water supply continues to dwindle.
Professor Linda Zou is one of three experts working with the UAE Research Program for Rain Enhancement Science, and in an interview with The National, she explained that the UAE "is driving the innovation needed to make rain enhancement a key tool in our efforts to ensure adequate supplies of freshwater for people in arid and semi-arid regions around the world". The work she and her team is doing "is for all humanity," she explained. "I think the UAE feels a genuine moral obligation to do the right thing and that's amazing."
In short: keep your umbrella close. It's likely to be a rainy summer.