Ryan Gosling Whispering Oscars 2017 Memes
The Internet Is Wasting No Time in Trying to Guess What Ryan Gosling Said to This Woman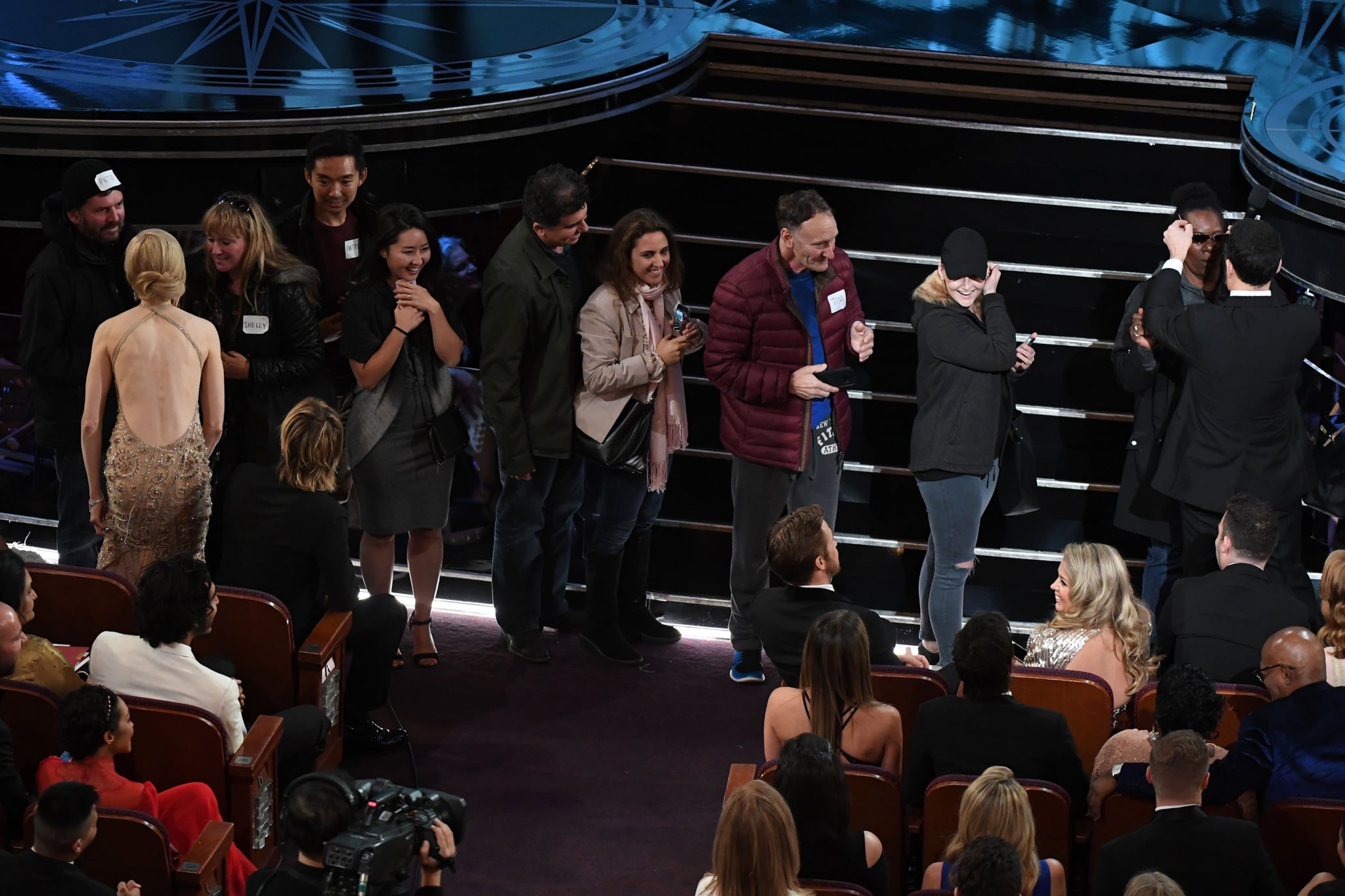 With Jimmy Kimmel as a host, the Oscars quickly became home to jokes, tweets, and bizarre stints, like tourists unknowingly showing up to the show. As the tourists said hello to different celebrities or took selfies, one moment stood out: when Ryan Gosling whispered something into one person's ear.
That person was a woman named Vicky, who was visiting from Chicago with her fiancé Gary. Of course, none of us know what Ryan said to Vicky, but the internet has a few guesses.
"I actually hate Jazz."

-Ryan Gosling#Oscars pic.twitter.com/UgqErclvcc

— GOAT Movies 🎥 (@GOATMoviePod) February 27, 2017
Bush did 9/11 pic.twitter.com/e8SHguILt4

— Ej Dickson (@ejdickson) February 27, 2017
GOSLING: I voted Trump. pic.twitter.com/bb1Wyrngws

— Hazel Hayes (@TheHazelHayes) February 27, 2017
"The Falcons blew a 28-3 lead." pic.twitter.com/jm92rBwMzK

— Zack Cox (@ZackCoxNESN) February 27, 2017
"Die Hard is a Christmas movie" pic.twitter.com/CfXoAyxJsi

— Ziwe (@ziwe) February 27, 2017
GOSLING: Jar Jar is the best Star Wars character. #Oscars pic.twitter.com/CcHKNEvJKS

— Death Star PR (@DeathStarPR) February 27, 2017
Vicky, please let us know ASAP what Ryan actually said to you.
Image Source: Getty / Mark Ralston