Sean Spicer Stacks of Papers Meme
Sean Spicer Used a Stack of Papers to Make a Statement But Gave the Internet a Meme Instead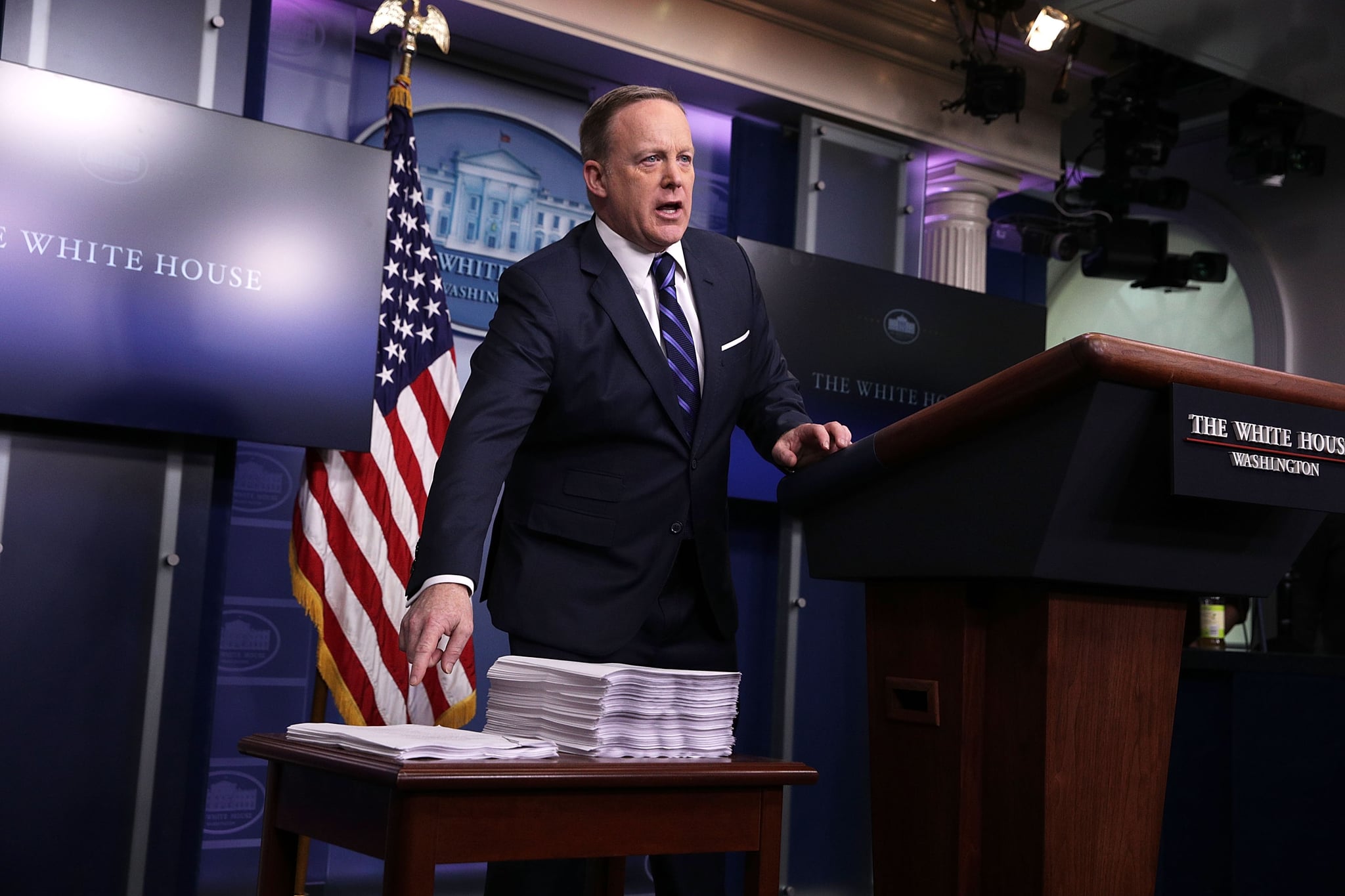 White House press secretary Sean Spicer is no stranger to becoming a meme. With his alternative facts and vendetta towards Dippin Dots, it's hard not to make fun of Spicer. It's been awhile since the last time the internet had a field day roasting Spicer, but the press secretary gave the internet a gift in the form of two stacks of papers. During his press briefing on March 7 2016, Spicer pointed out two stacks of papers next to him. On the left side of the table, was the new House healthcare bill, the American Health Care Act. On the right side, was the Affordable Care Act (Obamacare). Spicer then told journalists, "This is the Democrats. This is us. You can't get any clearer in terms of this is government! This is not!" The internet couldn't deal with the absurdity, so it made a meme instead.
Here's another look at the stack of papers from Fox News' chief White House correspondent, John Roberts.
Mystery solved! Side-by-side of new House healthcare bill (L) and ACA (R) @POTUS pic.twitter.com/E1i4NMITy7

— John Roberts (@johnrobertsFox) March 7, 2017
The internet used other memes to poke fun at this one.
Don't talk to me or my son ever again pic.twitter.com/csdS9EV7dF

— Freddie Campion (@FreddieCampion) March 7, 2017
You vs the man she told you not to worry about it. pic.twitter.com/dfxWg8AIWW

— William Goodman (@goodmanw) March 7, 2017
#PressBriefing Look at these two stacks of paper. pic.twitter.com/l84fTkBbir

— Ben in Lincoln (@BeninLincoln) March 7, 2017
And some people just felt it was too relatable to their life.
ur essay vs the essay of someone who did the reading pic.twitter.com/R7VEBCvH3E

— jeff in real life (@thecultureofme) March 7, 2017
Image Source: Getty / Alex Wong