Snapchat Marie Curie Filter
The Internet Was Mad at Snapchat's Marie Curie Filter For This 1 Reason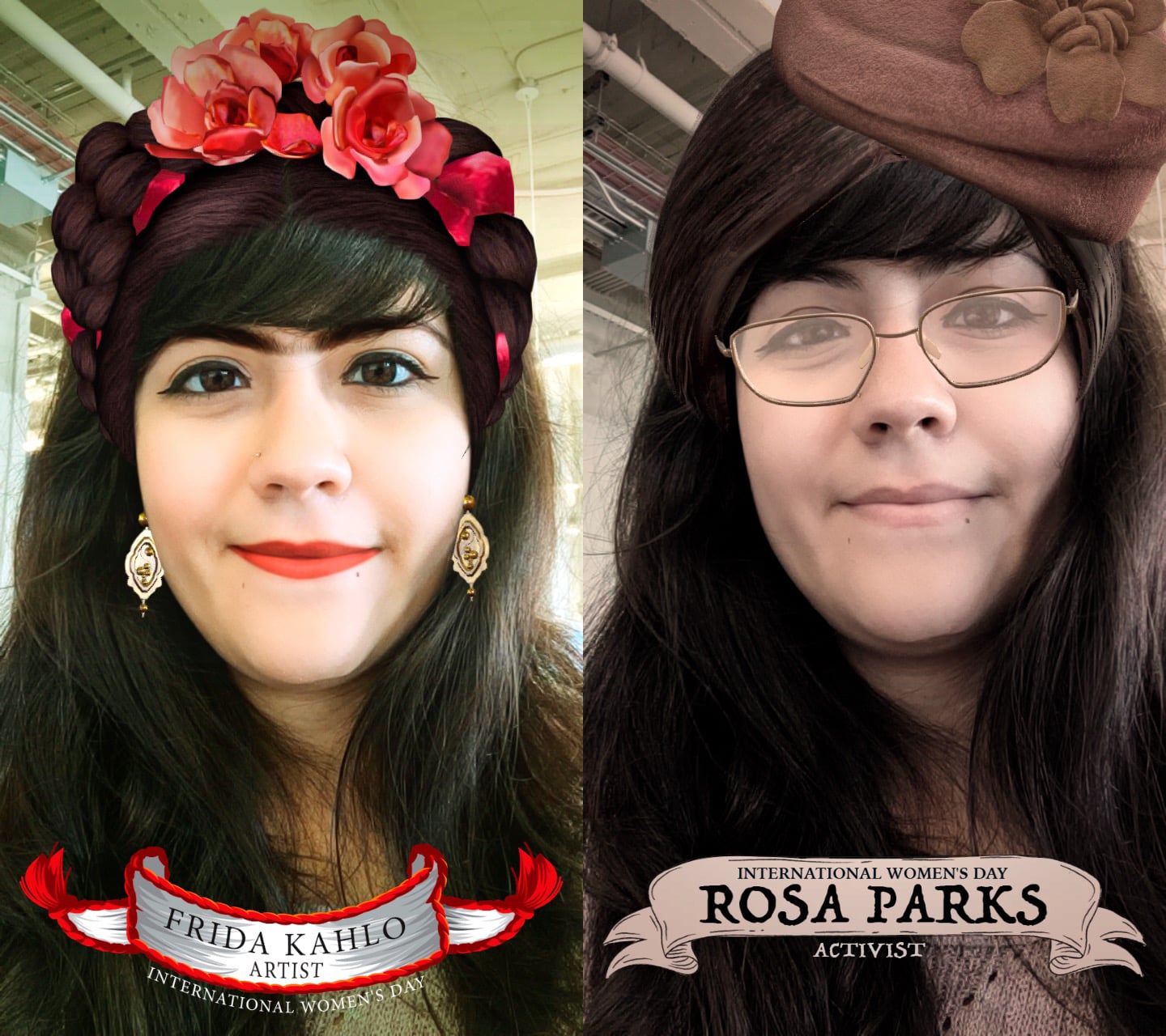 In honor of International Women's Day, Snapchat released three new filters that celebrate the following women: Rosa Parks, Frida Kahlo, and Marie Curie. Unfortunately, the company also gave the Marie Curie filter smoky eyeshadow and fake eyelashes — giving the impression that women always need makeup even when they're winning nobel prizes.
You can see the filter and the added makeup below.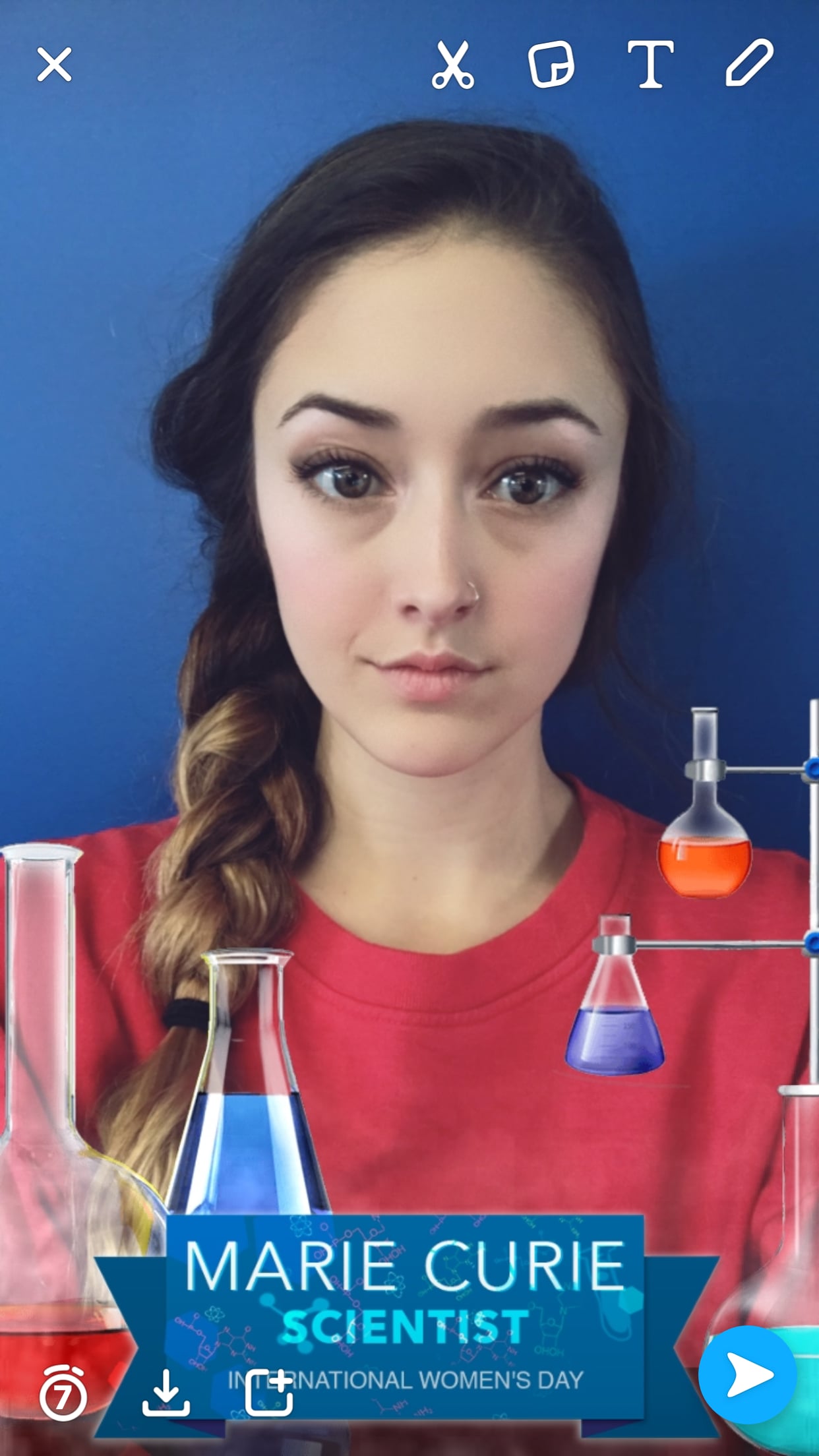 The internet wasn't happy at all that the Marie Curie filter had a full face of makeup — especially on International Women's Day. Women were upset that a two-time nobel prize winning scientist was reduced to her looks — a look by the way, that Curie never wore herself.
the marie curie snapchat lens makes ur face thinner and gives u full eye makeup thank GOD wouldn't want to be an unhot scientist pic.twitter.com/8wskqbs5m3

— amy brown (@arb) March 8, 2017
Shoutout to the smokey eye on that Marie Curie Snapchat filter for giving me the confidence to demand equal pay. pic.twitter.com/Bo1YFePvH0

— Kate (@katefordays) March 8, 2017
why does the marie curie snapchat filter have to have makeup as a part of it?????

— Frannie Smith (@franniesmithh) March 8, 2017
I appreciate the effort @Snapchat but why add the makeup to the Marie Curie filter? #InternationalWomensDay pic.twitter.com/CQ1MZ9S3ZJ

— Eileen Dawson (@MarrowNator) March 8, 2017
Others are also pointing out the numerous mistakes with the filter like the wrong structure for the chemical guanosine and that having chemicals combust in your face would expose you to radiation.
Hey @Snapchat, your guanosine structure is off, and also what's it have to do with Marie Curie? #internationalwomensday pic.twitter.com/IiFtFLd0ov

— Alex Goldberg 👨‍🔬 (@AlexFGoldberg) March 8, 2017
This is just another list of mistakes the company has made with its filters. The internet won't ever forget the one time it let users don on blackface with a Bob Marley filter or yellow face with an "anime" filter. We've reached out to Snapchat for comment.