Solar-Powered Umbrella With In-Built Fan Charges Phones
This Umbrella Replaces 4 of the Most Important Items in Your Life
While summer time may not mean much chance of daily rain in this part of the world (sorry England), that doesn't mean a carrying a brolly around is completely redundant. Many people find a parasol useful to protect themselves from the harsh rays of the sun but one company has taken the idea of a good old fashioned canopy one step further.
Solar panels on this Smart Umbrella convert energy into electric that powers a small fan inside the umbrella, it's an excellent idea for people that don't cope well in the heat. But that's not the only way it can help you keep your cool – the canopy has three USB input points you don't have to get in a fluster when your device needs charging. Named the Kafya, Palestinian Manal Dandis and Saudi Arabian Kamel Badawi co-founded the item to help pilgrims in Mecca.
"Umbrellas are always in demand especially in Europe. They are also being used in haj. However the pilgrims only use the umbrella as a form of protection from the sun," Manal told Reuters. "No one has considered the umbrella could be used for more than one purpose. When we started thinking about this, we found that we could install a built-in fan to keep the user cool."
The umbrella will also come with a GPS system and flashlight, it's super helpful for families that want to stay together during haj or umrah but could also come in handy in many other areas of life. Now the inventors are just waiting for a government body or international company to invest in the product before they launch it at an affordable cost.
We'll be keeping our fingers crossed!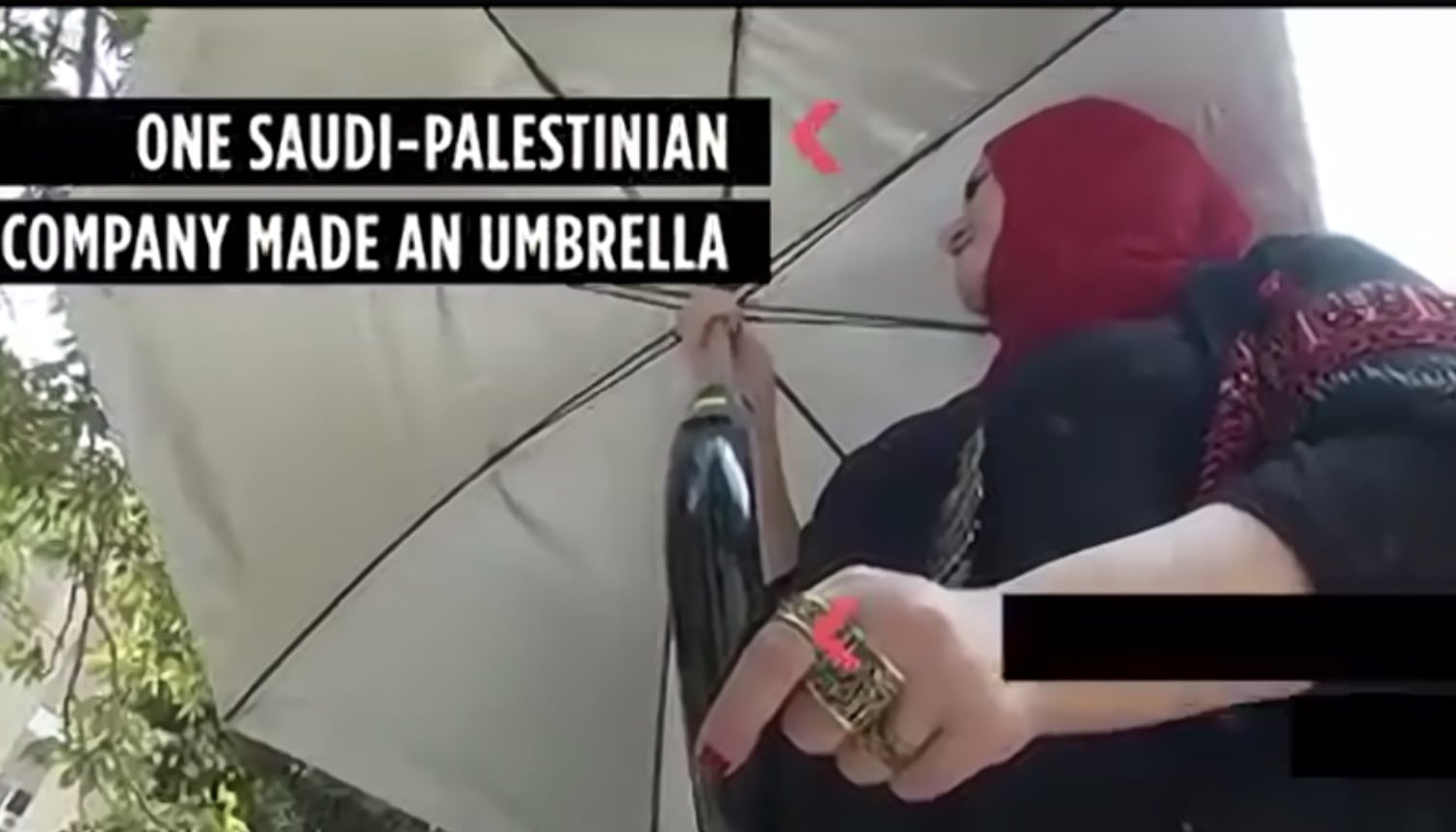 Image Source: Facebook user Seeker Daily