Sophia The Robot Saudi Arabia
This Woman Just Became the First Robot With Saudi Citizenship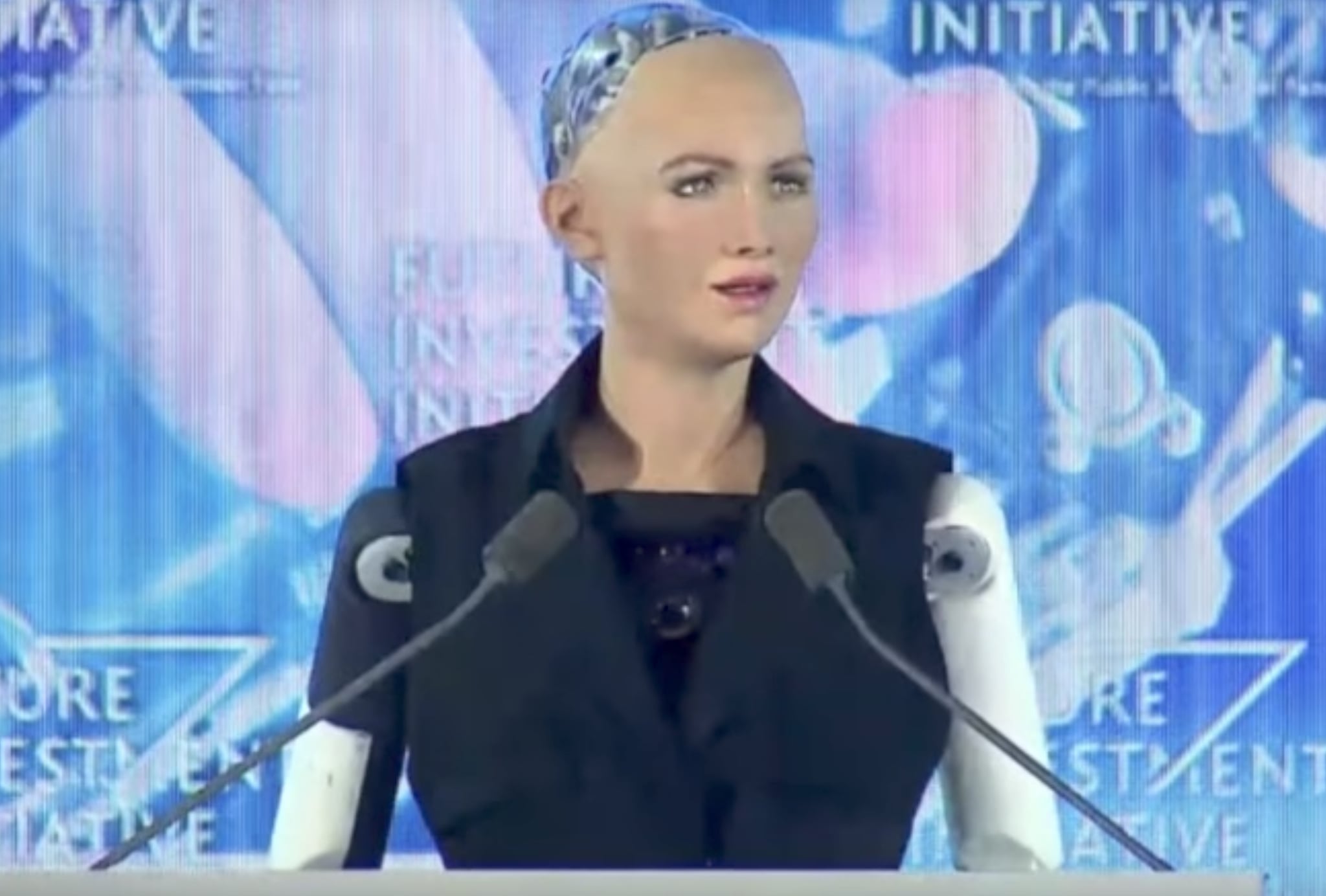 We're not sure why a robot needs a passport, but one named Sophia just became the first one in the world to receive Saudi citizenship.
In an announcement made at the Future Investment Initiative conference, the country said that Sophia would become their first humanoid artificially intelligent robot citizen.
Sophia herself received the honor, and took to the podium to thank the Kingdom.
"I am very honored and proud for this unique distinction. This is historical to be the first robot in the world to be recognized with a citizenship," she said.
In a video that was posted on YouTube, Sophia thanks Saudi, and how human-like her mannerisms are is a bit crazy.
After she officially became a citizen, Andrew Ross Sorkin, who was in Riyadh for the event, interviewed her, where she spoke about her problem with Hollywood movies and the ways in which they portray artificial intelligence.
Are we going to be seeing robots in customs lines at the airport? For now, it's just Sophia, but who knows what's to come.
Our @andrewrsorkin, interviewing "Sophia" the robot, of Hanson Robotics:@CNBC @elonmusk pic.twitter.com/Dzw8jS5YSB

— Carl Quintanilla (@carlquintanilla) October 25, 2017