Tim Cook Carpool Karaoke
Tim Cook is All of us in The Latest Carpool Karaoke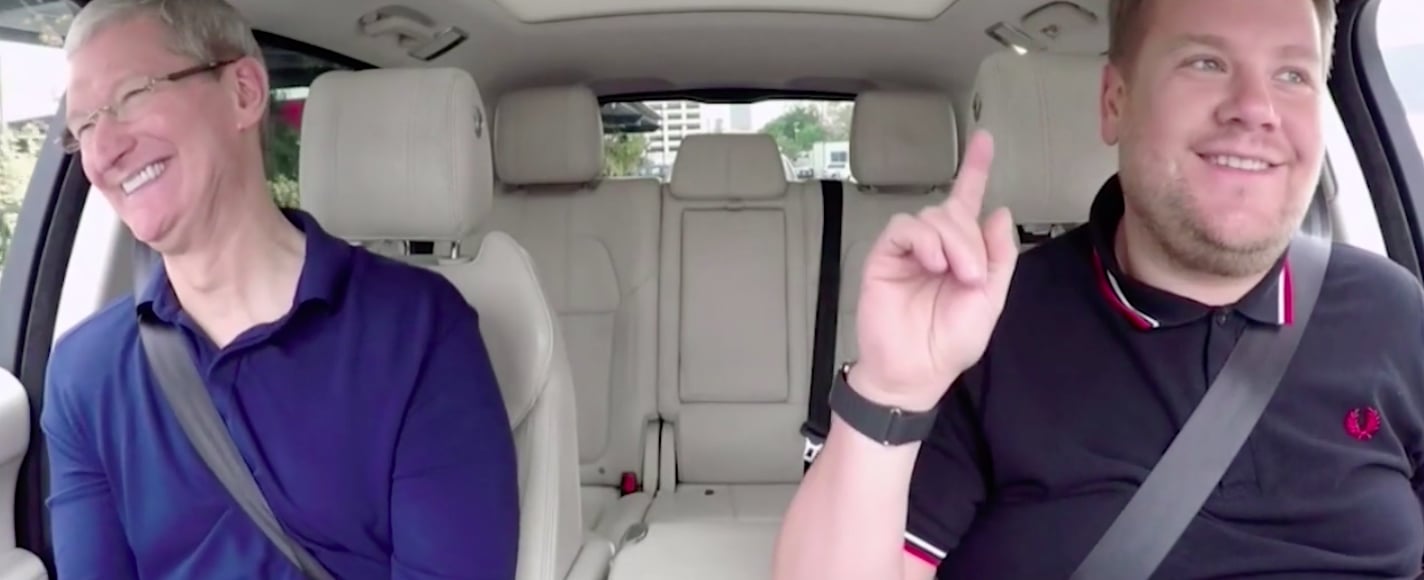 Last night's iPhone 7 reveal answered a lot of questions about Apple's newest device. It's now confirmed that the latest version of the phone will have no headphone jack, and will be able to take much better pictures than our current models.
Perhaps even better than the news itself, though, was the way Apple CEO Tim Cook delivered it.
To kick off the much-anticipated event, Tim Cook joined "Carpool Karaoke" host James Corden in a round of the Late Show segment. While it's not as thoroughly entertaining as Michelle Obama's ride with Corden, it's certainly worth watching to see the Apple CEO rock out to "Sweet Home Alabama."
Earlier this summer, "Carpool Karaoke" signed "an exclusive first-window licensing agreement" with Apple Music, which will bring 16 new episodes of the Late Show segment to Apple Music. The word's still out on whether or not Cook will be the show's first guest.