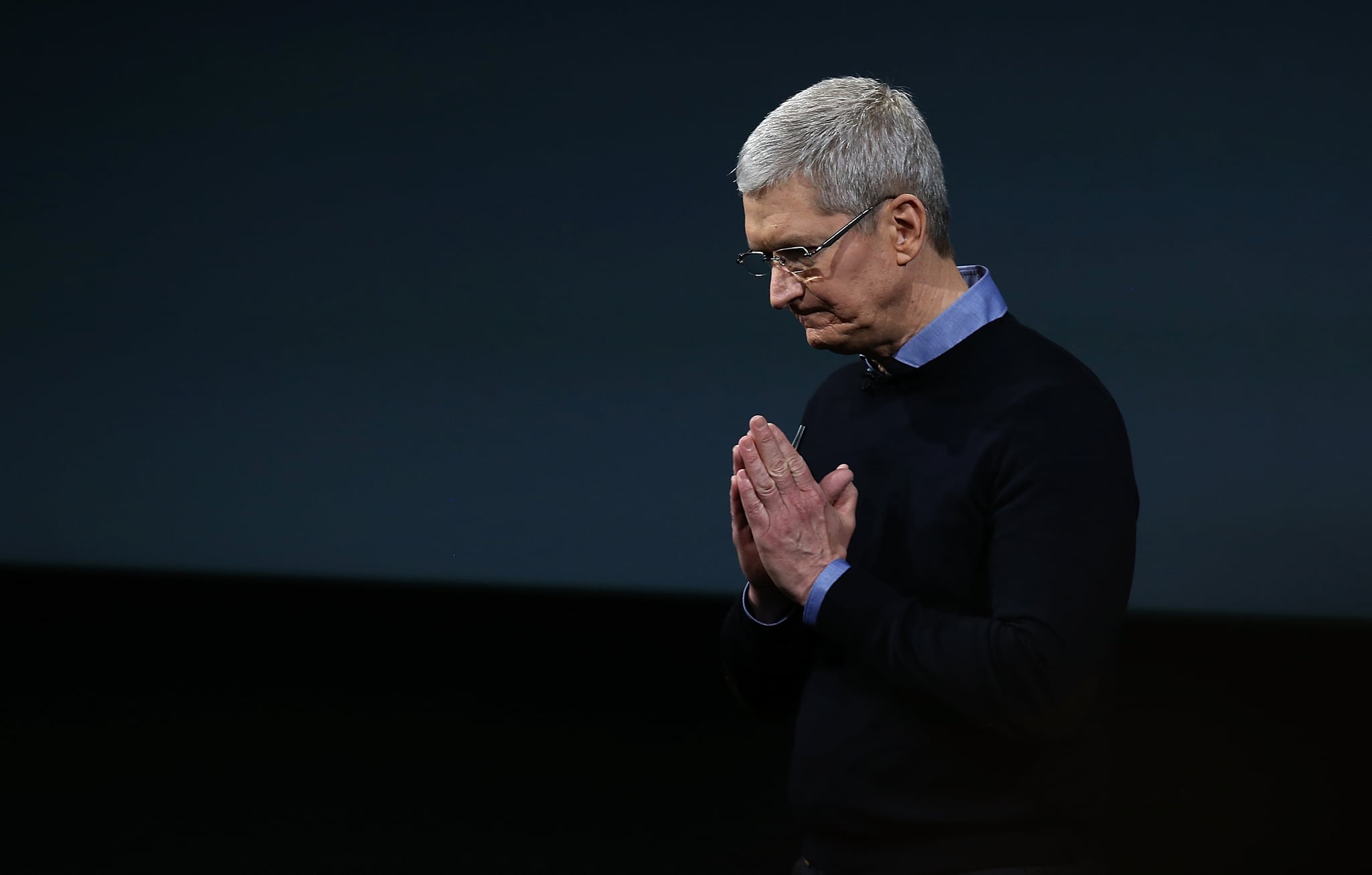 As protests continued to unfold over President Trump's Muslim ban [1], tech leaders and CEO's from several companies began issuing memos to its employees. Apple's CEO, Tim Cook, quoted Martin Luther King Jr. in his memo to employees, and stated that "It is not a policy we support."
The email to employees [2], obtained by Recode, speaks about Apple's own role with immigration, its innovation, and how the company views the ban. Some key quotes from the email are below:
On immigration: "Apple would not exist without immigration, let alone thrive and innovate the way we do."
On the Muslim ban: "I've heard from many of you who are deeply concerned about the executive order issued yesterday restricting immigration from seven Muslim-majority countries. I share your concerns. It is not a policy we support."
On employees affected by the ban: "Our HR, Legal and Security teams are in contact with them, and Apple will do everything we can to support them."
On diversity: "As I've said many times, diversity makes our team stronger."
On the type of environment Apple likes to create: "Apple is open. Open to everyone, no matter where they come from, which language they speak, who they love or how they worship."
Cook's response is highly important, considering that Steve Jobs, one of the original founder's of Apple and former CEO, biological father was a Syrian migrant [3]. Since the refugee crisis, people continue to highlight whether or not Apple would exist, if Jobs' own father wasn't allowed to come to the US. However, it's just as equally as important to focus on the refugee crisis as a whole [4] — and not merely because it might've helped bring Apple to fruition.
Apple isn't alone in responding to the ban and condemning it. CEO's from Google [5], Airbnb [6], Twitter [7], Facebook [8], Tesla [9], Microsoft [10], Lyft [11], Netflix [12], Box [13], Twilio [14], and Uber [15] responded to the ban as well.
Cook previously attended a meeting with then President-elect Trump [16] and several other tech CEO's in December.