Trump Bans Electronics on Flights to the US
Trump's Latest Ban Affects Everyone Traveling From The Middle East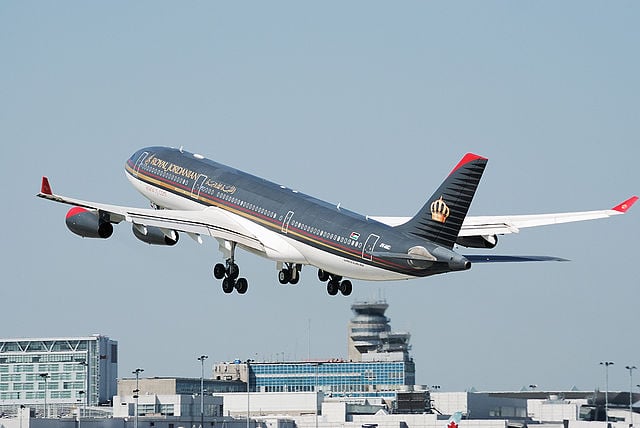 Earlier travel bans from U.S. president Donald Trump prevented citizens of seven Muslim-majority countries from entering the U.S.--even if they held green cards--but a new ban from Trump's administration will affect everyone traveling from the Middle East.
On Monday, a U.S. official told The Associated Press that people traveling on all nonstop flights from 10 airports in the Middle East and Northern Africa to the U.S. will not be allowed to bring any electronic device bigger than a cell phone in their carry-on. iPads, laptops, portable DVD players, and cameras will have to be kept in checked luggage.
"The ban will apply to airports serving the cities of Cairo in Egypt; Amman in Jordan; Kuwait City in Kuwait; Casablanca in Morocco; Doha in Qatar; Riyadh and Jeddah in Saudi Arabia; Istanbul in Turkey; and Abu Dhabi and Dubai in the United Arab Emirates," Reuters reports.
More details on the rule are set to emerge on Tuesday in an official statement from the U.S. Department of Homeland Security, but for now, 12 airlines are said to be affected.
The Independent examined flight schedules in the region and was able to identify the dozen airlines that will likely have to comply with the new rule: "Arik Air from Lagos; Egyptair from Cairo; Emirates from Dubai and Athens; Ethiopian from Addis Ababa, Lome in Togo and Dublin; Etihad from Abu Dhabi; Kuwait Airways from Kuwait; Qatar Airways from Doha; Royal Air Maroc from Casablanca; Royal Jordanian from Amman; Saudia from Jeddah and Riyadh; South African Airways from Johannesburg and Dakar; and Turkish Airlines from Istanbul."
The new rule is still a little vague, so stay tuned for an update later in the day.