UAE Hope Probe Mission to Mars
Here's How the UAE's 'Hope Probe' Mission Is Gathering a Ton of Information About Mars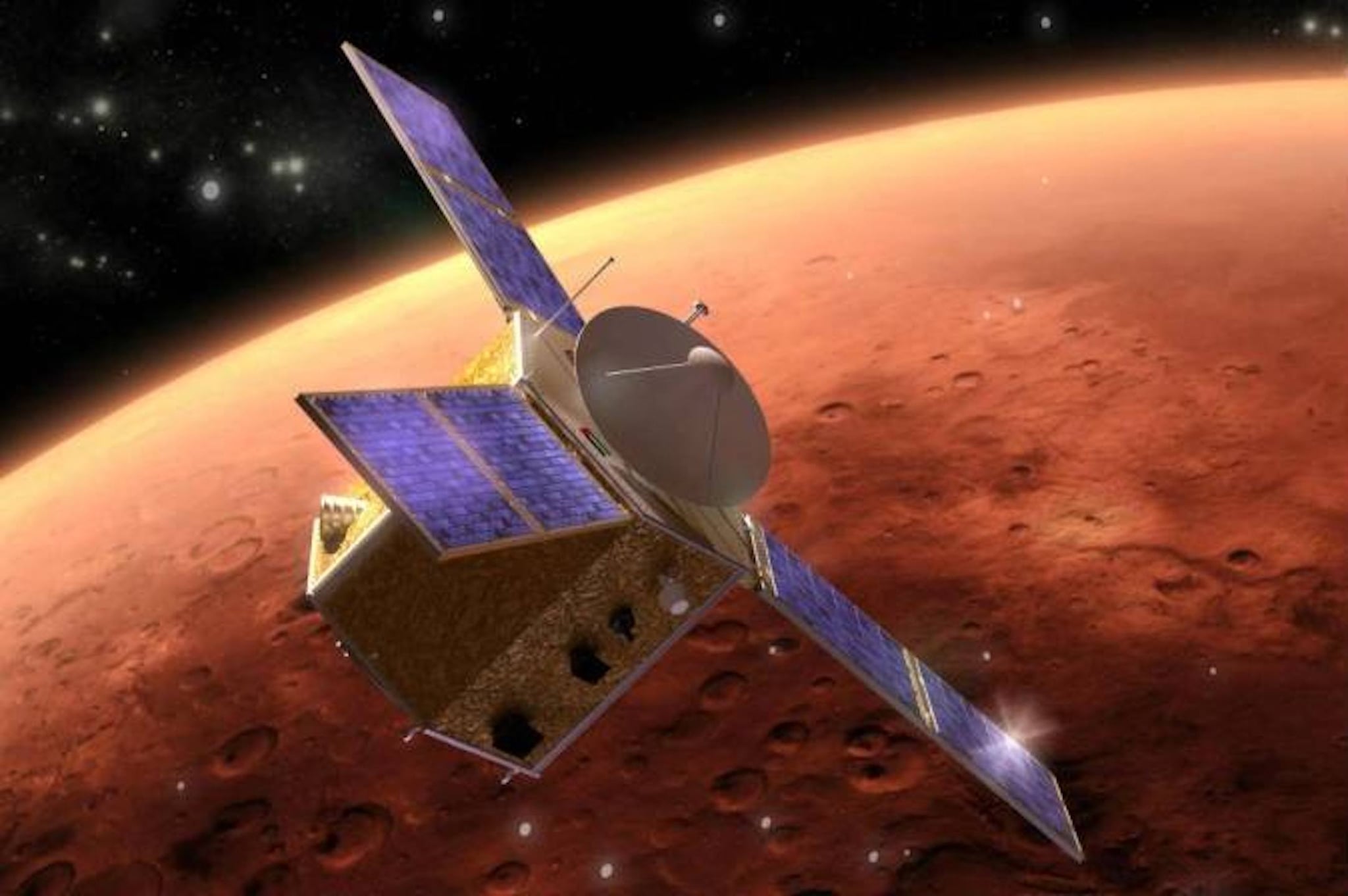 The UAE Space Agency and Emirates Institution for Advanced Science and Technology recently announced that they're getting closer and closer to launching the Hope Probe mission. Hope Probe will launch from the UAE in 2020 and is expected to reach Mars by 2021, just in time for the UAE's 50th anniversary. It is the first program like it to be established by an Arab country.
Once the probe reaches Mars, it will collect data and information which will then be sent to 200 scientific institutions around the world. "The Mars mission will enrich Emirati capabilities as well as increasing human knowledge about space exploration and distant planets," an official press release reads.
.@uaespaceagency : "The Hope Probe" to Mars will provide data to more than 200 scientific institutions around the world pic.twitter.com/EIEkEccidk

— Dubai Media Office (@DXBMediaOffice) September 4, 2017
The entire team-- including the planning, management, and execution of the mission-- will be made up of 200 Emirati scientists, though the probe itself is being developed with the help of Mohammed Bin Rashid Space Centre's international partners.
Over 1000 gigabytes of data are expected to be collected during the mission, which the Hope Probe will then bring back down to earth.
Dr.Mohammed AlAhbabi, who is overseeing the mission, Tweeted his excitement about the progress.
The UAE space sector is advancing at a blistering pace, thanks to our leadership's steadfast support of our National Space Program

— Dr.Mohammed Alahbabi (@DrAlahbabi) September 4, 2017
Learn more about this major step for the UAE in the video below!