UAE Hyperloop 2018
Get a First Look at the UAE's New Hyperloop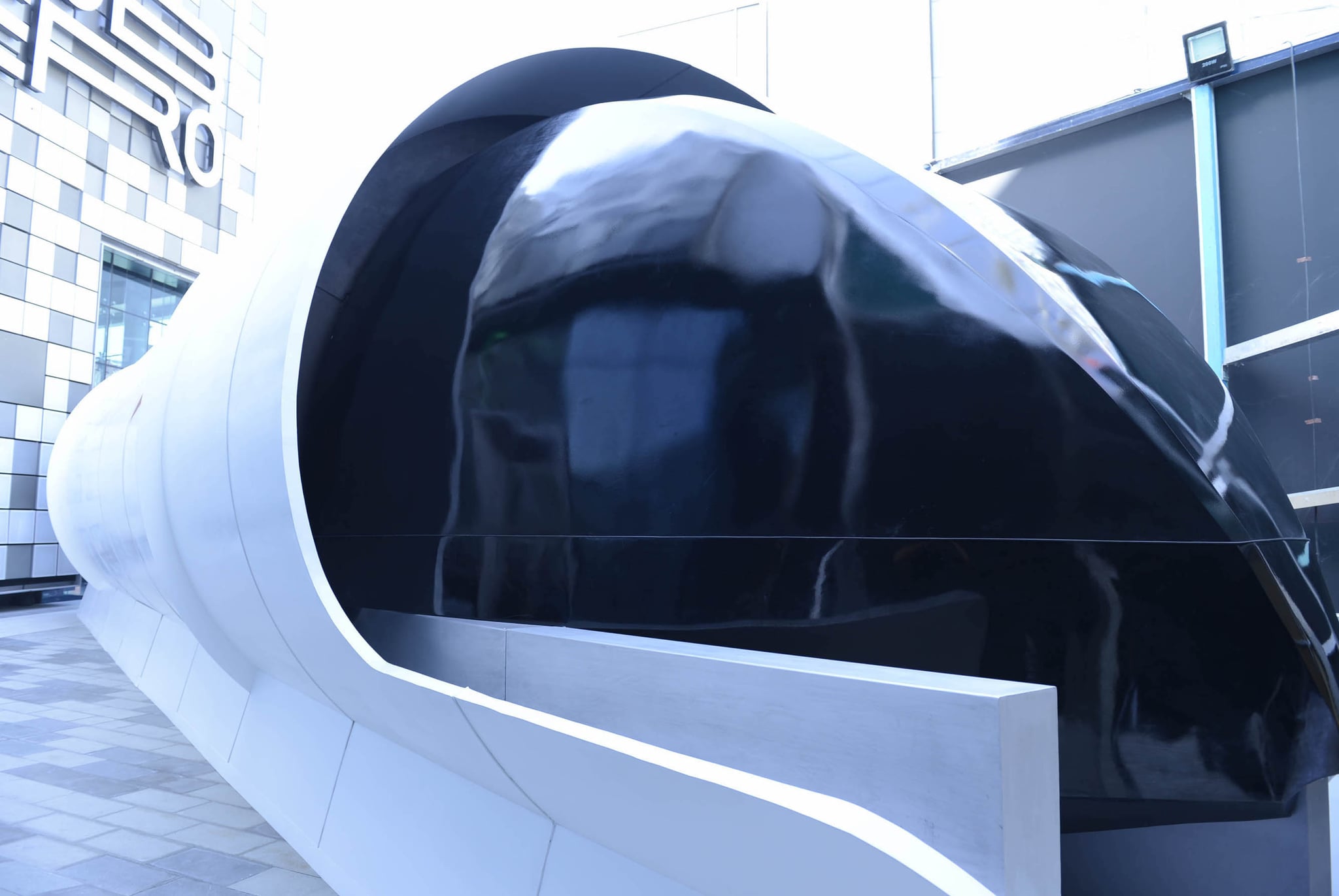 We've been hearing rumors about the Hyperloop for nearly a year. Set to shuttle people between Dubai and Abu Dhabi, the Hyperloop will transport commuters between the two Emirates in just 12 minutes. As part of the Dubai Future Accelerator Programme, an LA-based startup was selected last August to complete the project, and in January of last year, a partnership with the RTA was announced.
According to the Hyperloop's official website, "Hyperloop is a new way to move people and things at airline speeds for the price of a bus ticket. It's on-demand, energy-efficient and safe. Think: broadband for transportation."
Now, for the first time ever, the initial designs of the Hyperloop have been unveiled at UAE Innovation Month, and it's not the only new project making its debut at the month-long event.
Autonomous Pods, High-Frequency Express Buses, and the Urban Mobility Innovation Index, UMii will also premier, Mattar Al Tayer, Director-General and Chairman of the Board of Executive Directors of the Roads and Transport Authority, announced.
"The launch of these initiatives is in implementation of the directives of the Vice President, Prime Minister and Ruler of Dubai, His Highness Sheikh Mohammed bin Rashid Al Maktoum, to transform Dubai into the smartest city in the world. It is also part of RTA's efforts to provide autonomous transport, which requires carrying out technological tests on these means under Dubai's climatic conditions.
"It reflects RTA's strategy to transform 25 percent of total journeys in Dubai into driverless transport using different means by 2030. The strategy is focused on integrating public transit means with people's happiness through the provision of smooth, express and innovative mobility means that support the efforts of ranking the UAE among the top 20 countries in the UMii by 2021," Al Tayer said, according to WAM.
Though there's no word yet on when the Hyperloop will be up and running, we do know a few more details: with "deluxe interiors, cutting-edge broadcasting and display of information and entertainment materials as well as leather seats," the Hyperloop is set to be a bit more luxurious than Dubai Metro.
"The Hyperloop technology uses an electromagnetic propulsion system to accelerate the movement of goods and services through a vacuum tube. The system is designed to assist the levitation of the capsule slightly off the track within the tube and move it at speed up to 1200 km/hour. Accordingly, the Hyperloop can travel between Dubai and Abu Dhabi in 12 minutes, and lift about 10,000 passengers per hour in both directions," WAM reports.
Pretty impressive!
Image Source: WAM