Virtual Reality Climb and Parachute Jump From Burj Khalifa
Climb and Jump Off the World's Tallest Building With This Virtual Reality Experience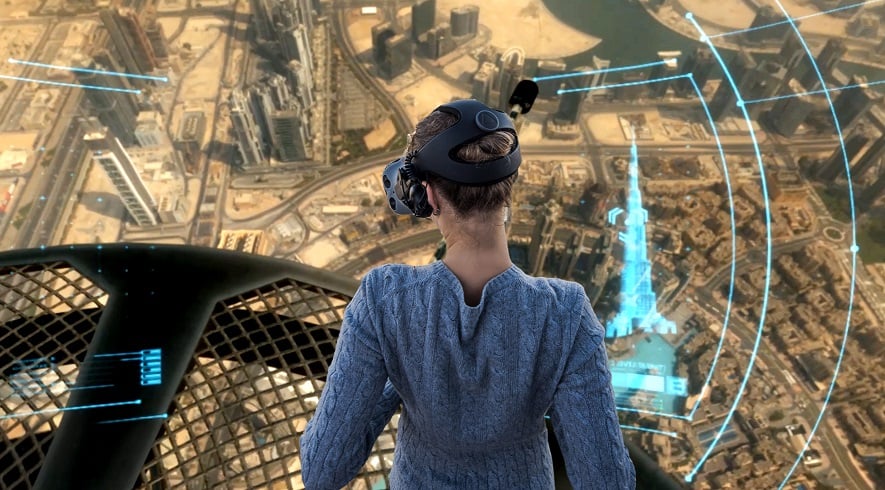 With the UAE's tallest and longest zip line due to open at the beginning of 2018 and the quickest urban zip line opening recently in Dubai, there's definitely a yearning to feel on top of the world these days. But if the idea of being so vulnerable scares you, perhaps you'll want to try a new attraction at the Burj Khalifa instead?
The world's tallest building has launched Mission 828 (the Burj Khalifa is 828 meters high) and allows you to feel like you're scaling the tower's spire, ending with a leap into the Dubai Fountain below. Using virtual reality, those who visit Levels 124 and 125 can try one of the six VR pods and the journey looks like this: Participants are zipped to the dizzying Level 160 of the Burj Khalifa then use suction gloves to "climb" the 200 meter pinnacle. Once that's done freefall and parachute down to the Dubai Fountain.
Motion-tracked hand-held controllers and even wind machines (hi, Beyonce!) contribute to the experience feeling very real so prepare to scream. The same team who worked on Mission 828 are behind mega projects including the sixth and seventh Harry Potter movies. You can check it out by adding AED35 to the usual entrance fees of AED125 for At the Top, Burj Khalifa and AED500 for At the Top, Burj Khalifa SKY.
To book call 800 AT THE TOP (288 438 67) or visit www.atthetop.ae.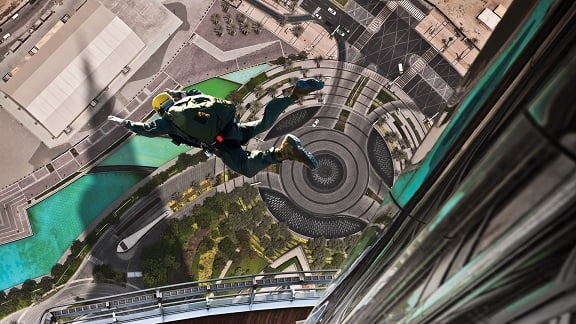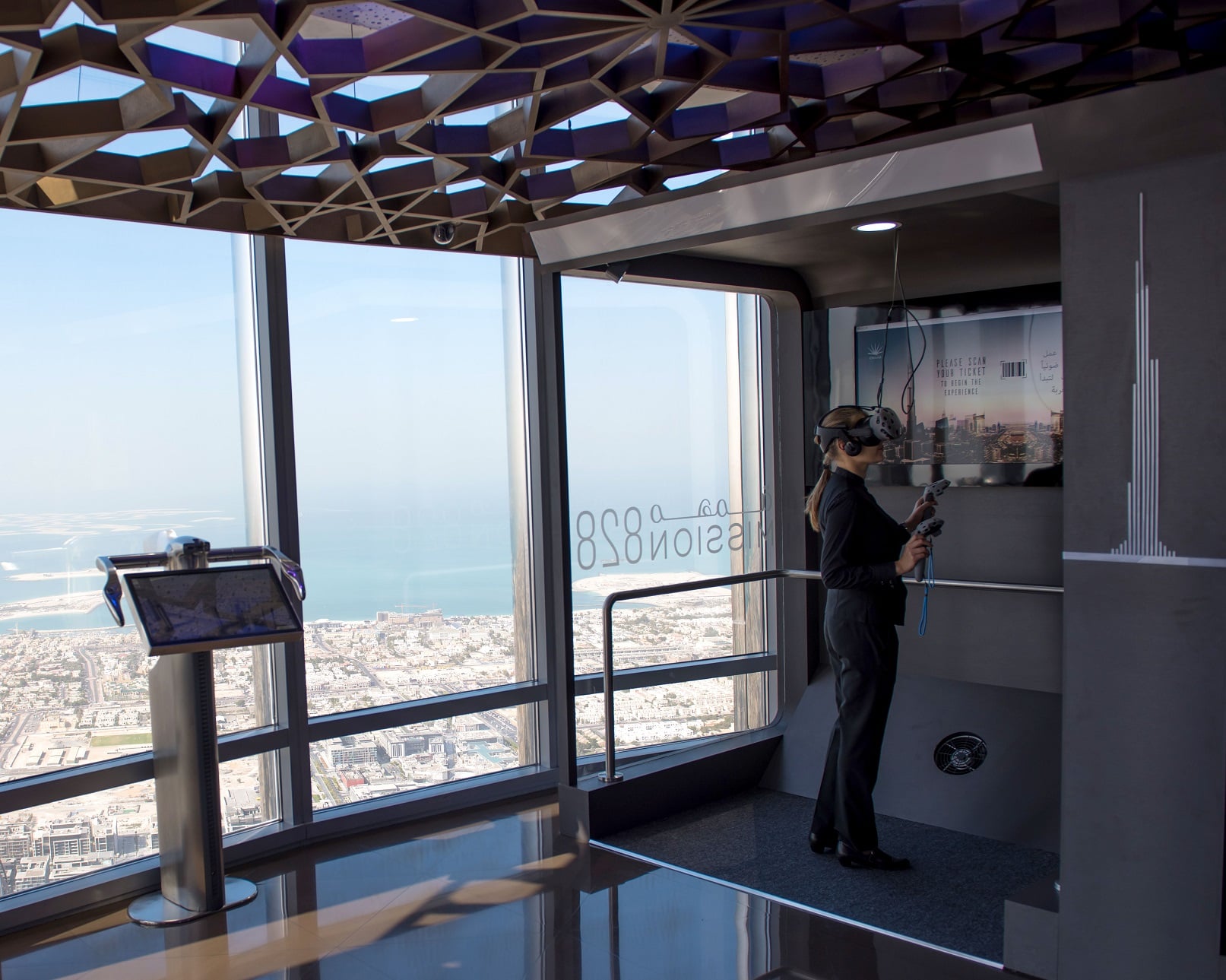 Image Source: Emaar