What Is ARKit?
Apple Is Bringing Augmented Reality to iPhones and Here Are 5 Types of People Who Will Actually Use It
Not only is Apple's new ARKit great news for those who don't have the time to shop for home furnishings, it's also a big deal for gamers, cooks, kids and parents.
When ARKit comes with the forthcoming iOS11 update, the augmented reality app store – which will launch with approximately 500 apps – will allow us to layer animated experiences on top of real-world scenarios on our iPhones and iPads.
POPSUGAR Middle East got a sneak preview of what's to come at a recent event in New York and we can tell you, this is so cool, it will change the way you use your iPhone and iPad forever.
Here are some of the coolest ways you'll enjoy ARKit.
Budding bakers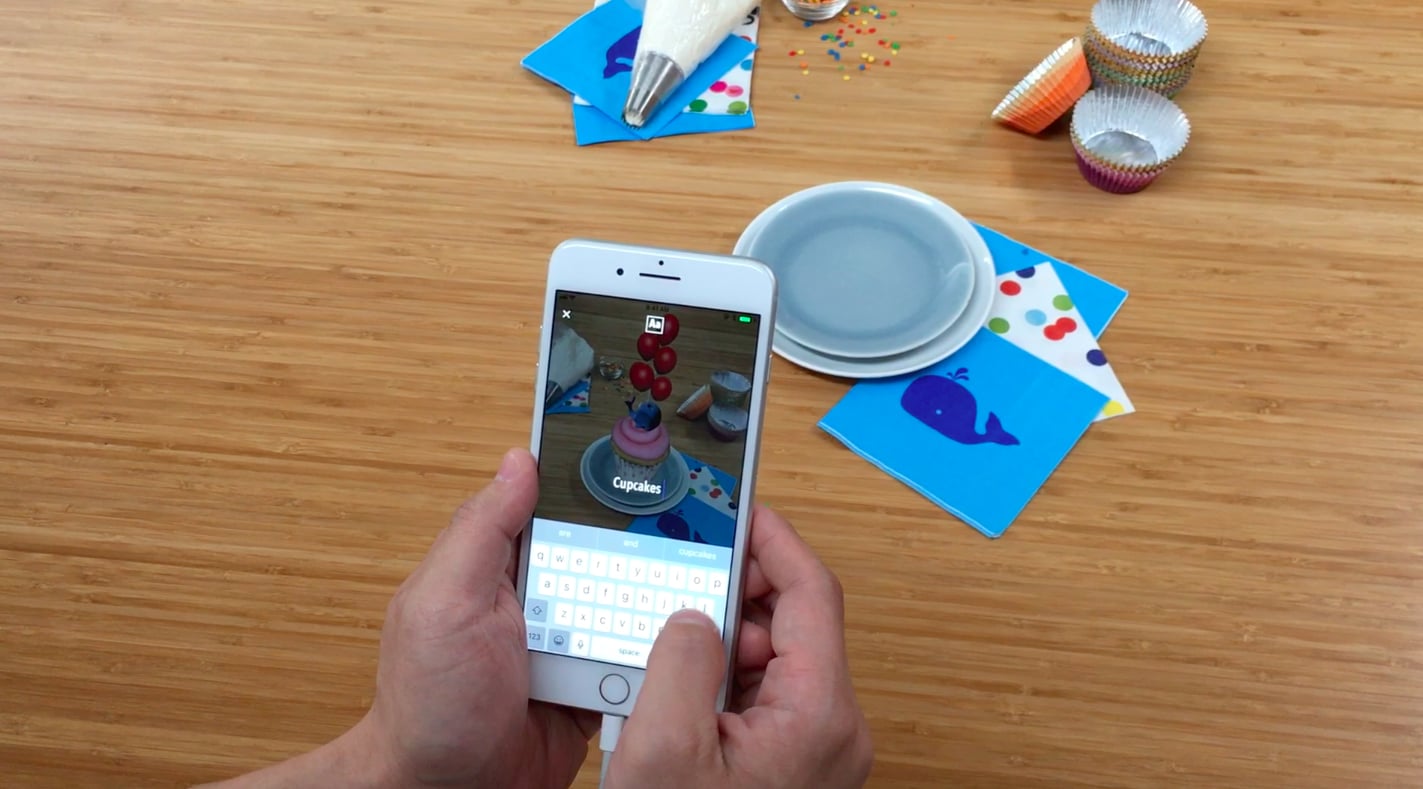 The Food Network's celebrity chefs will share recipes via the In the Kitchen app. The AR aspect allows users to create and customize virtual desserts so you can see exactly how your ideas will pan out and share with your fellow baking buddies. The foodie artwork, no matter how wacky, will then inspire recipes suggested by the app, Al Ming, Director of Product, Apps and Emerging Technologies at Scripps Lifestyle Studios, told POPSUGAR Middle East.
TV fans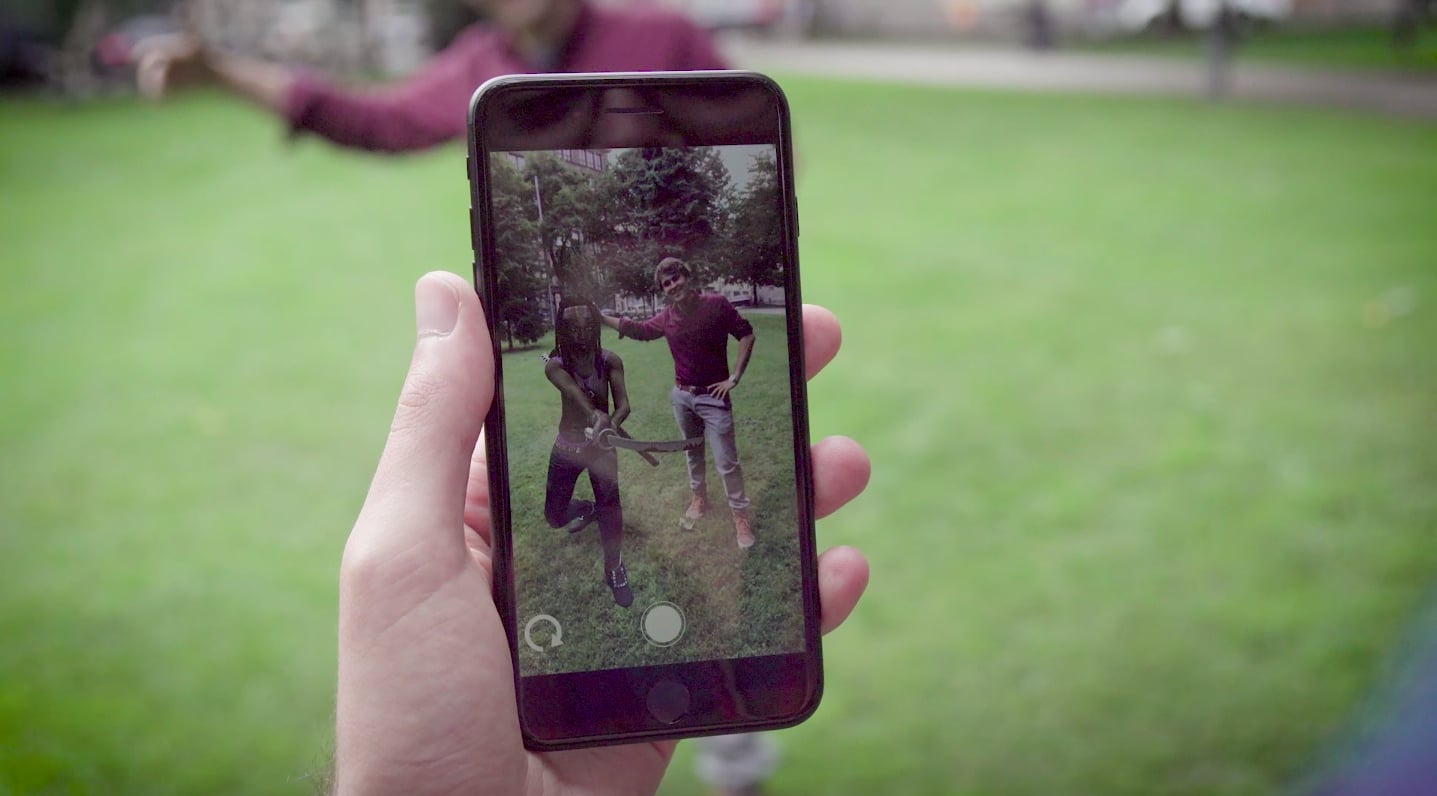 Obsessed with the biggest show in the United States right now? Who isn't? You're gonna freak out the first time you play AMC & Next Games' The Walking Dead: Our World.
It brings the zombie apocalypse to wherever you are, whether it's the street, park, living room or backyard. Well known characters from the show, Rick, Daryl, Michonne and more, help players battle and the camera feature means you can even pose for a selfie with one of the famous faces. Who needs Madame Tussauds?
Check out the video above to see how it works.
Total gamers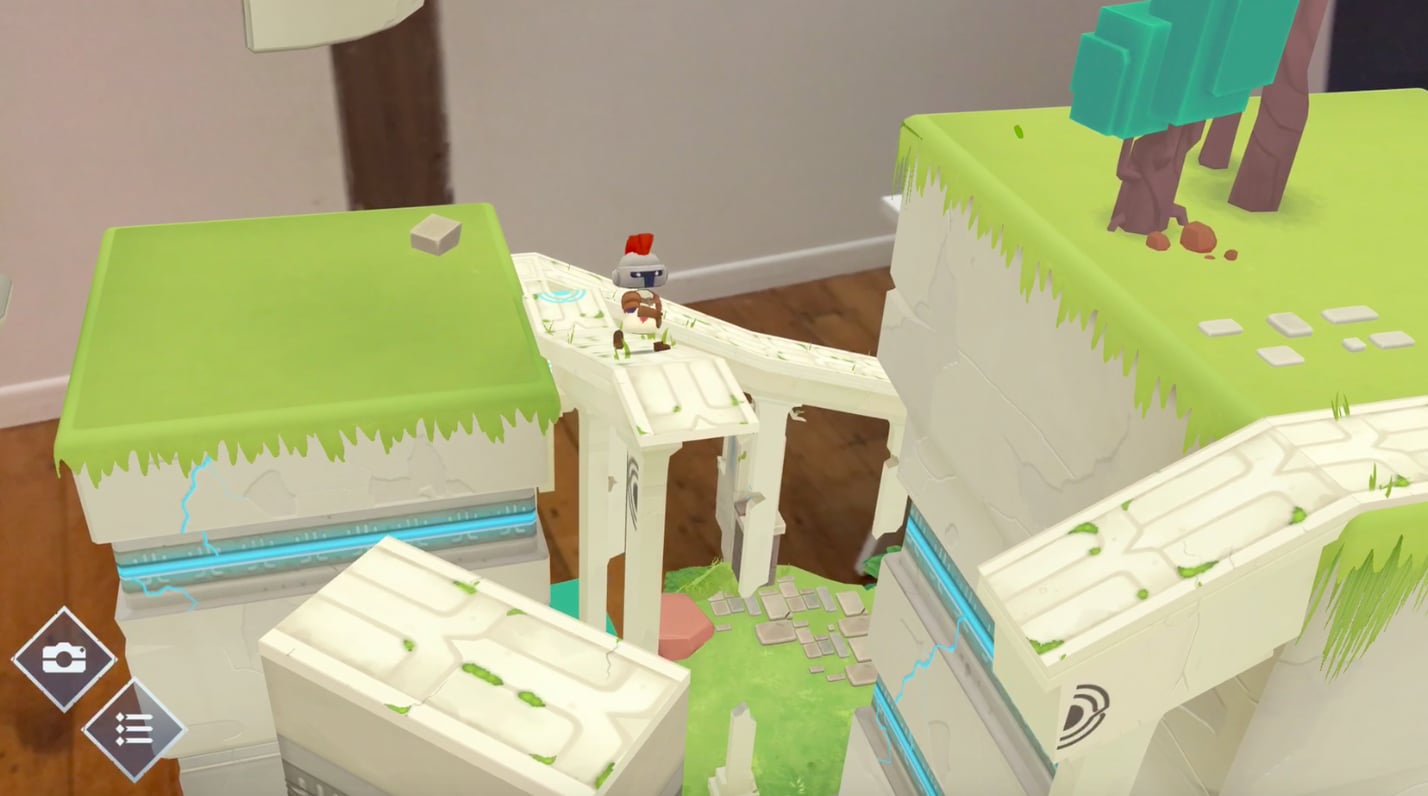 Got some time to kill? Put down Candy Crush and pick up Climax Studios' Arise app, an AR puzzle game for the iPhone and iPad which really forces you to use your brain in the most precise way. Line of sight and perspective are the only way to control the grid and form paths to help the hero get to the top of the sky island and get a gem which leads to the next level.
Simon Gardner, CEO at Climax Studios, showed us how the game works if your mind is all over the place, this is a good one to make you forget your stresses and focus on the task at hand.
Little ones and parents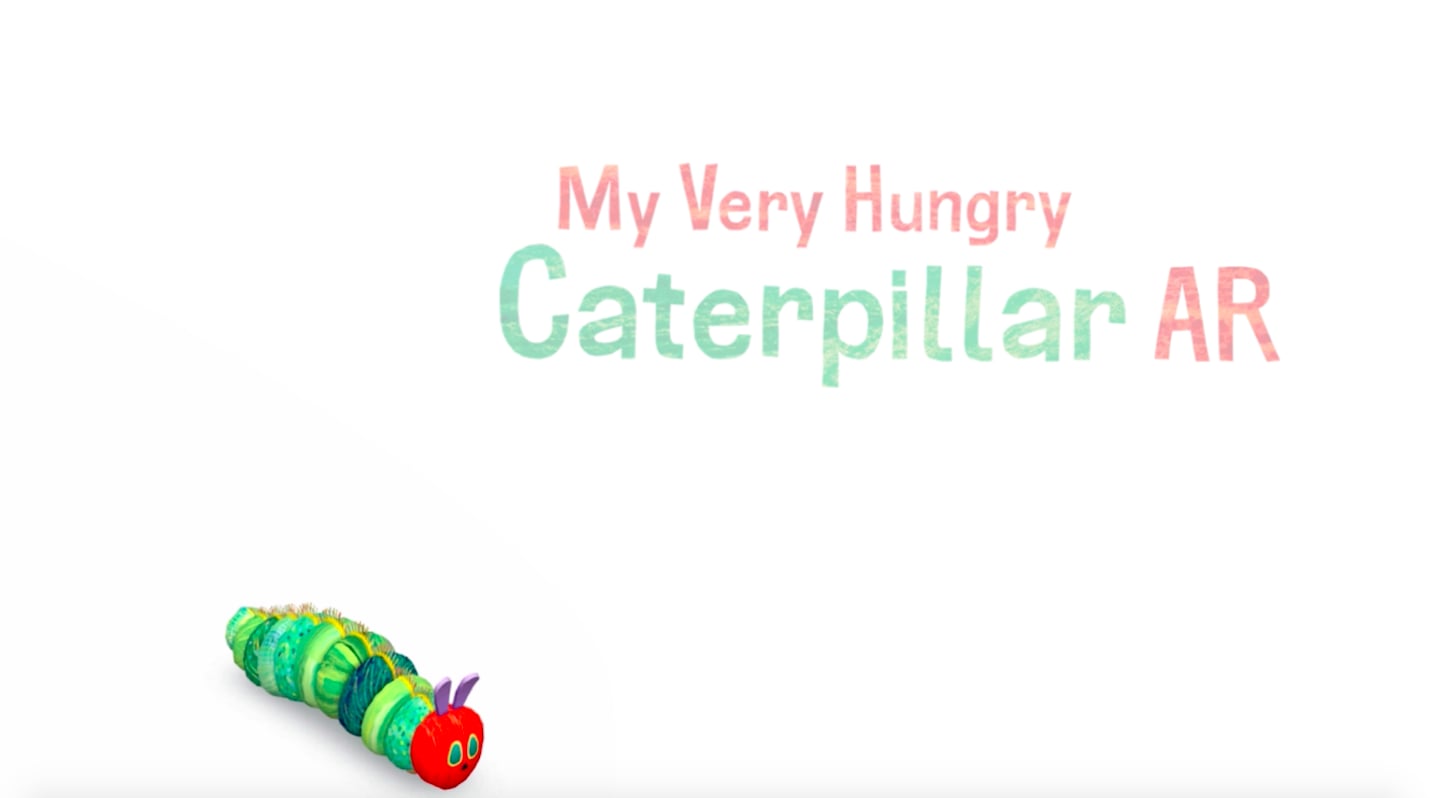 Touch Press' The Very Hungry Caterpillar bring your favorite storybook from childhood to life, this time allowing kids to experience how to nurture life using augmented reality.
Eric Carle's character has been a part of children's lives for 45 years now and with the ARKit launch little ones can get excited about looking after their caterpillar friend and taking it anywhere they go. You'll see the character get bigger the more it's fed, fall asleep when you turn the device off and even turn into a butterfly when it's ready. While some parents might be worried it encourages kids to live behind a screen, Barry O'Neill, Touch Press CEO, told us it's actually the opposite and he's found that parents are finding themselves explaining more and interacting more with their kids.
Homemakers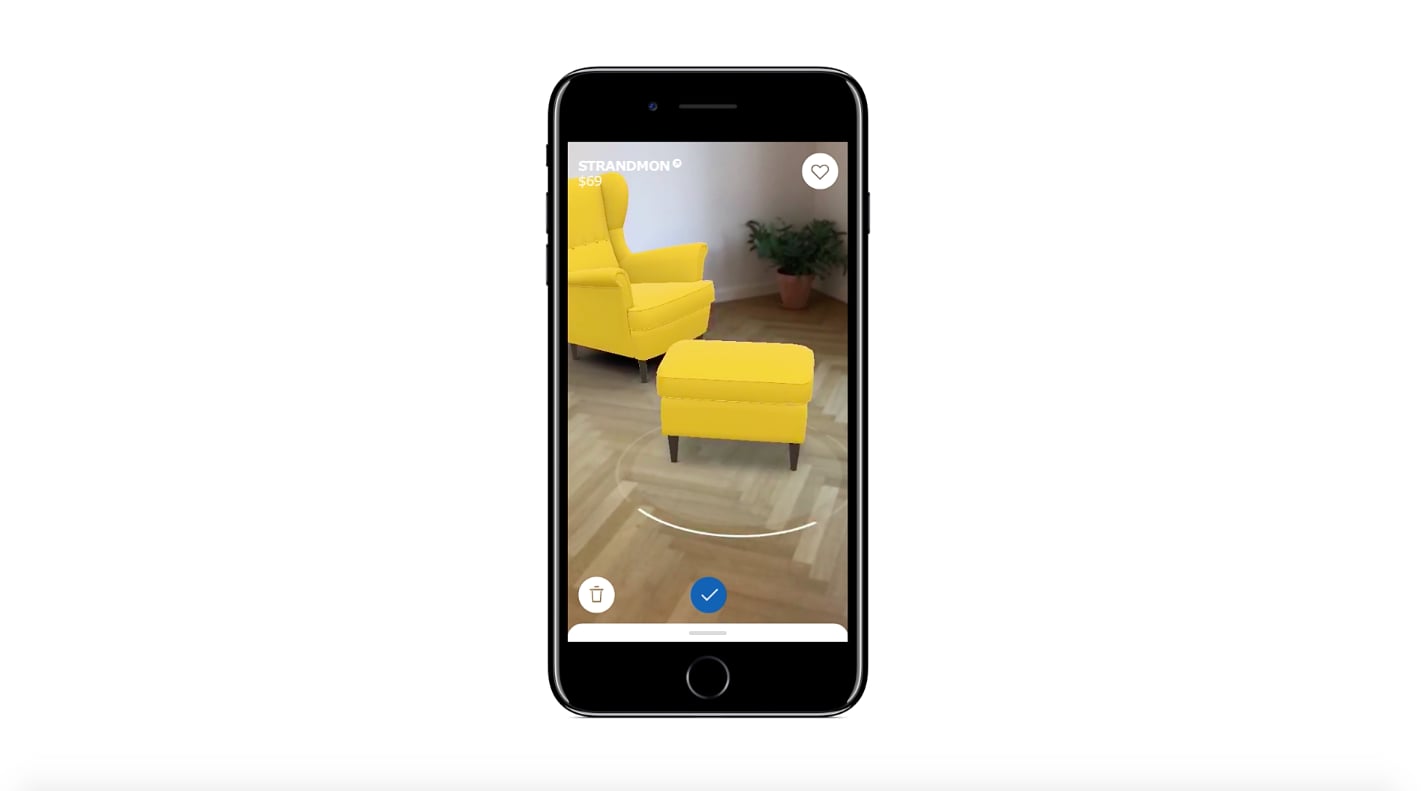 If you find yourself having to mentally prepare for a weekend trip to Ikea, you'll love the Swedish brand's latest launch. Ikea Place is an app which lets you virtually "place" furnishings in your space so you can see exactly what it looks like before you bring it home. It solves the problem of wondering whether a sofa will look good underneath that framed artwork or if it even fits in the space you imagine it, as every item appears on your device to scale.
Of course, it wipes away any concern for those who prefer to order online from Ikea but are nervous that rug, lamp or table might have to be sent back if not suitable.