What Do Older People Think Emojis Mean?
Older People Perceive Emojis in a Totally Different Way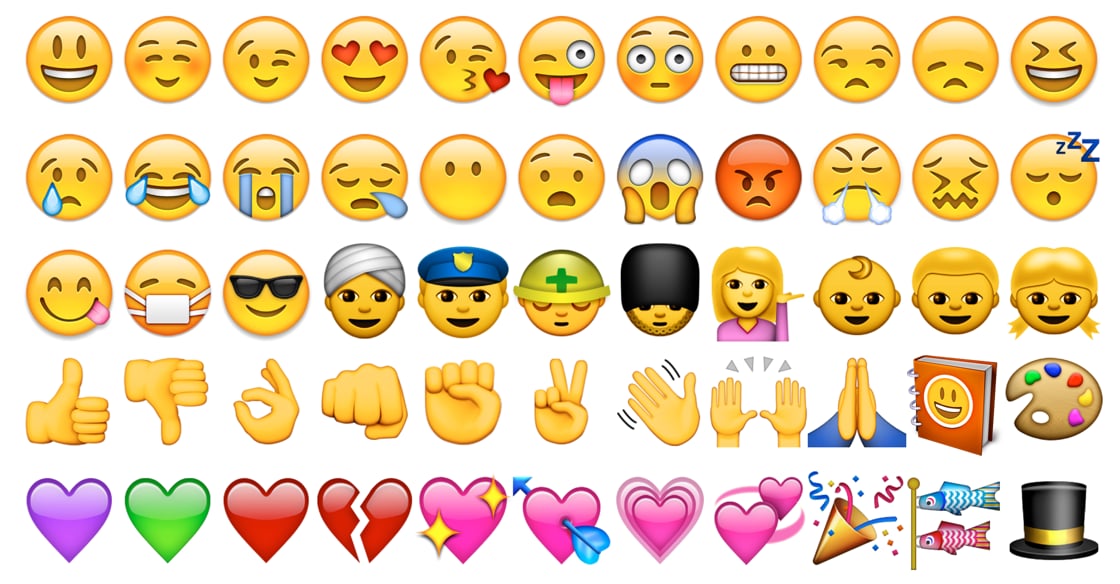 Some emojis are very straight-forward: there's really no confusing what a heart, or a car, or a palm tree icon might mean. But then there are some that are more complicated. For example, what, exactly, is she doing: 💁? Or what's the appropriate context in which to use this: 🙌?
If you think emojis are complicated, we promise your level of confusion is nowhere near to what your parents and grandparents might be feeling. In fact, a new study shows that people over the age of 55 perceive emojis in a totally different way than the younger generations.
The study, which was published in Great Senior Living, asked 500 participants over the age of 55 what they thought some of the most commonly used emojis actually meant. The findings? Well...18% of participants thought the poop emoji meant ice cream, while another 5% thought the poop emoji was a Hershey's Kiss.
Only 30% of the participants thought the eggplant emoji referenced anything sexual, while their ideas of the meanings behind the face palm emoji and the girl with her hands above her head (🙆) were all over the board.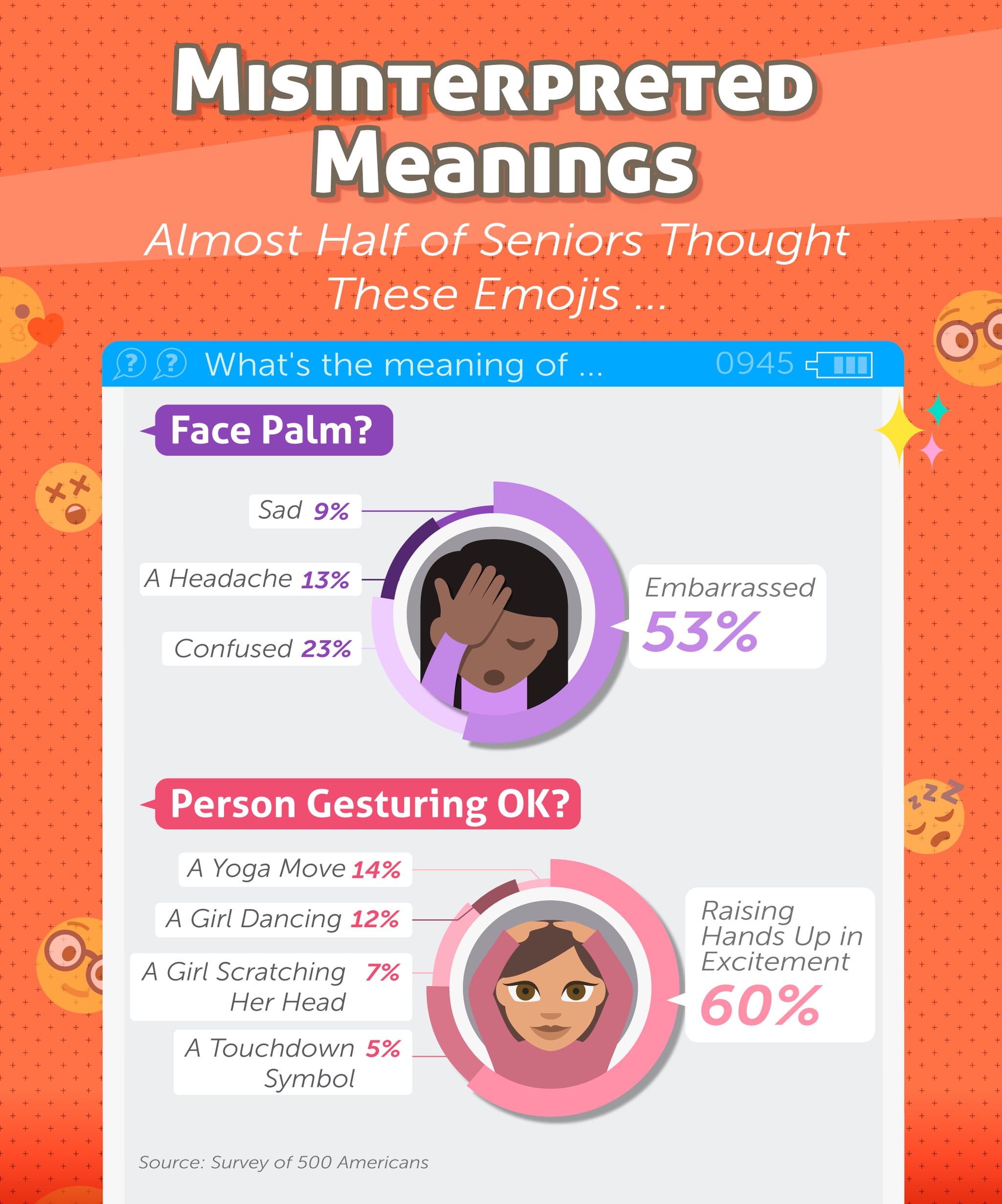 See the complete results of the study here – and proceed with caution next time you receive an emoji from one of your older contacts!