What Is the Firefall Event at Yosemite?
These Dazzling Photos of a "Firefall" at Yosemite Look Like Pouring Lava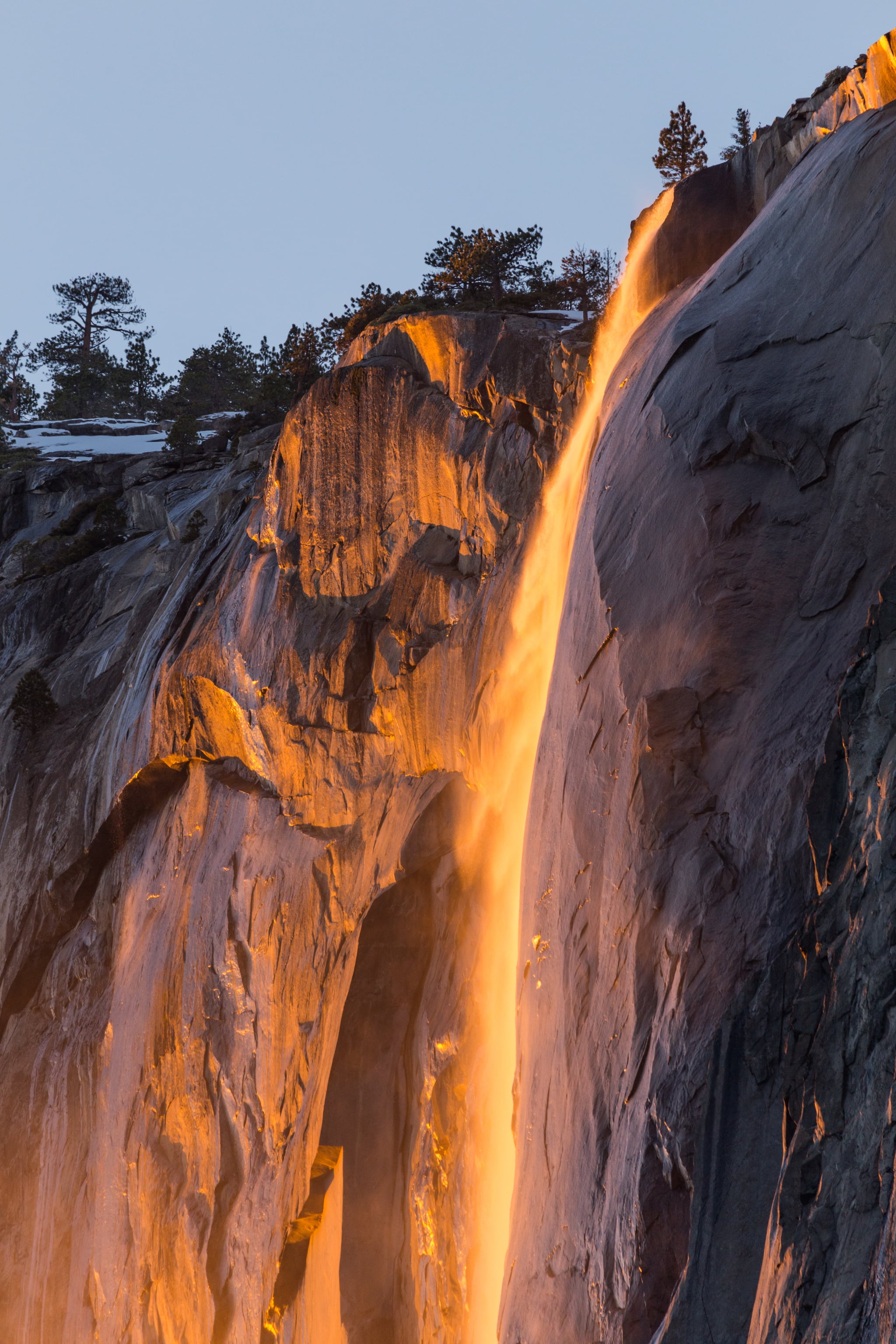 Source: Flickr user slworking
No one likes to travel during Winter time; it's cold, the sun isn't as warm, and flying anywhere is a total mess. But, one amazing natural phenomenon at Yosemite National Park might change your mind on exploring somewhere new during Winter — especially after you see the photos.
The event, called "Firefall," occurs every year in February. What is it exactly? It's when the light hits the Horsetail Fall at the right moment during a sunset and gives the waterfall a red and orange hue. The event is surreal, beautiful, and something everyone should have on their travel bucket list. This year, the conditions are perfect, so photos of the "Firefall" are taking over Instagram.
"Firefall" can only happen under three conditions, according to YosemiteFirefall.com: the Horsetail Fall needs be flowing; the temperatures during the day need to be warm enough to melt snowpack and make the fall flow; and the sky has to be clear at sunset. If all these conditions are set, then you'll see the event for ten minutes. After seeing these photos, we're definitely going to put this on our bucket list.